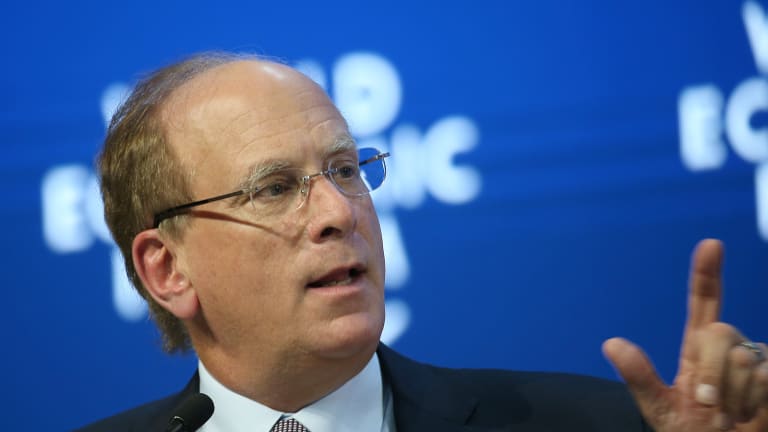 BlackRock's Fink: Balanced Portfolios Should Only Expect 4% Return
'There are going to be some times where you're going to have a market setback where you could lose 20, 30, to 40 percent of the market.'
Larry Fink, the Chairman and CEO of BlackRock (BLK) - Get Report  , the largest money manager in the world, raised eyebrows across the investing world on Tuesday.
Fink said on CNBC that investors with a properly balanced portfolio consisting of stocks and bonds should only anticipate a 4% return on investment.
"We're talking about a balanced portfolio. We're talking about over a 10-year horizon," Fink said. "Obviously, this year we are making far better because of the equity market return."
Over the previous 10 years, the S&P 500 has returned 7.6% annually.
But, "there are going to be some times where you're going to have a market setback where you could lose 20, 30, to 40 percent of the market."
Fink was speaking from Saudi Arabia at the Riyadh at the Future Investment Initiative summit. He characterized the Saudi current economic state as "pretty impressive," and claimed the region was "under-invested."
Regarding the global economy, Fink was confident in its ability to continue charging forward. "We're in our eighth year from the Great Recession," he said. "We're seeing Japan and China accelerating. Japan may grow 2½ percent over the next quarter." 
More of What's Trending on TheStreet: