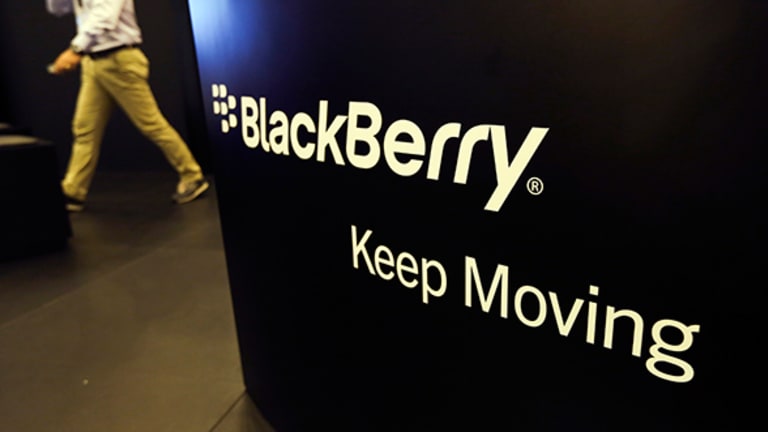 BlackBerry to Receive Final Award of $940 Million from Qualcomm Arbitration
Qualcomm will pay the full amount by or before the end of the month.
Canadian tech company BlackBerry undefined announced that it has reached an agreement with Qualcomm (QCOM) for a final arbitration payment of $940 million including lawyer fees and interest.
Qualcomm had originally been ordered to pay $815 million by an arbitrator that ruled that BlackBerry had been overpaying its royalty fees to the company. 
Despite the arbitration, BlackBerry CEO John Chen has previously said that the two companies continue to be valuable technology partners. 
BlackBerry shares were up nearly 3% premarket on the news. 
Comcast (CMCSA)  and Alphabet (GOOGL) are just some of the tech names in Jim Cramer's Action Alerts PLUS portfolio. Get his insights on the biggest names in tech here.
Read More Trending Articles:
Amazon's Bookstores and Fire Sticks Are Great, but Here's What's Really Driving It Toward $1000