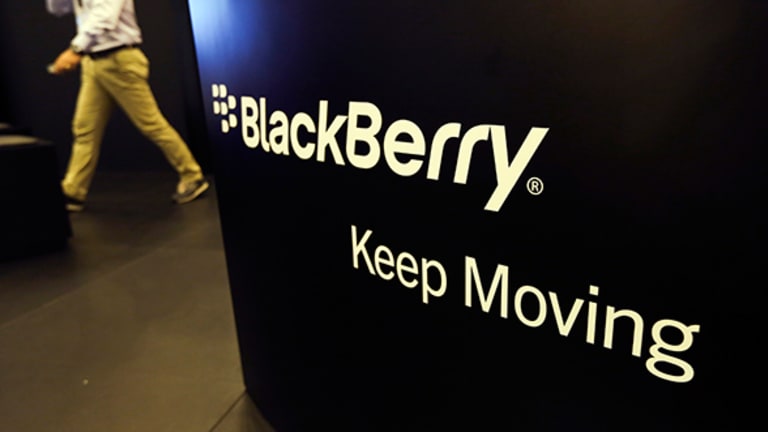 BlackBerry Stock Climbs in Toronto on Bullish Sentiment Surrounding Cybersecurity, Auto Software
Blackberry rose 9.1% in the U.S. Monday, but the stock was correcting slightly, falling less than half a percent Tuesday.
Blackberry undefined shares were up nearly 9% on the Toronto Stock Exchange Tuesday morning as investors suddenly became bullish on the former cellphone maker's cybersecurity and automotive software businesses, according to Nicholas McQuire of CC Insight. 
On the NASDAQ, Blackberry shares were down 0.2% late Tuesday morning., after rising more than 9% the previous session.
WannaCry, the global ransomware attack that crippled some computer systems earlier this month, helped raise awareness about Blackberry's nascent cybersecurity program.
Meanwhile, Ford's  (F) announcement Monday that it will start using an "over the air" system to update their software, a system that runs on Blackberry's QNX software, also helped raise awareness. 
Comcast (CMCSA)  and Alphabet (GOOGL) are just some of the tech names in Jim Cramer's Action Alerts PLUS portfolio. Get his insights on the biggest names in tech here.
Read More Trending Articles: