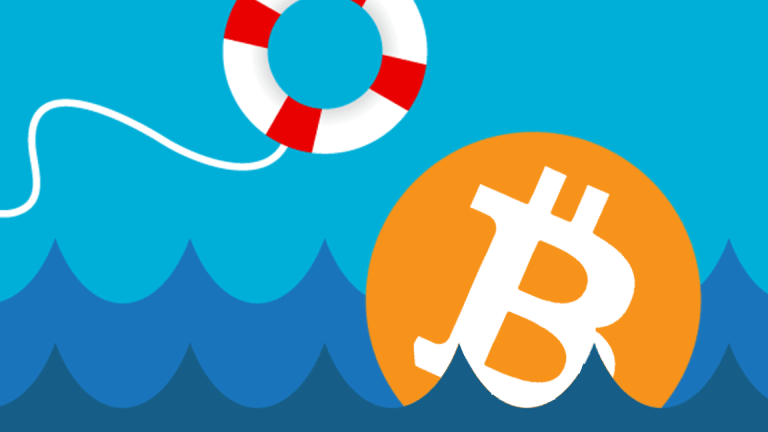 Bitcoin Will Survive News of a South Korean Trading Ban
Versus the dollar, cryptocurrencies aren't taking a hit from the latest ban talk coming out of South Korea. But investors should still be selective about how they play them.
The stories of bitcoin's death are greatly exaggerated.
Cryptocurrency traders got a shock Thursday, after South Korea's government said it plans to ban virtual currency trading.
That's a big move -- South Korea is one of the world's largest centers of cryptocurrency trading on the planet. Dives in bitcoin and ethereum, the world's two biggest crypto coins, have been widely reported Thursday morning. According to CryptoCompare, approximately 5% of all bitcoin trading is done against the South Korean won, while 10% of ethereum volume is traded against the won.
Despite the potential impact of a South Korean trading ban on cryptocurrencies, the freefall in crypto prices outlets have been expecting (and reporting on) simply isn't happening.
One reason is that cryptocurrency prices in South Korea were so overinflated to begin with. Bitcoin started this week trading at around a 30% premium on South Korean exchanges, making corrections against the won appear much bigger than they were against the dollar.
As of this writing, bitcoin prices are less than 1% lower today, while ethereum prices are off by 7.88% (not an outrageous move for a crypto that's up 200% in the last month).
Likewise, crypto stocks are holding up right now, too. In fact they actually look bullish.
Take the Bitcoin Investment Trust (GBTC) - Get Report , an exchange-traded fund that tracks bitcoin prices:
While GBTC is in correction-mode in January, it's crystal clear that this ETF's correction comes within the context of the longer-term uptrend. That doesn't mean you should trade this $3.7 billion OTC-traded fund, however.
Because of the price discovery mechanisms for GBTC, it's possible for this fund to trade at a massive premium to actual net asset value (the value of the bitcoins that it owns). Based on holdings as of GBTC's most recent filing, the fund trades at a 47% premium to its net asset value.
With the ease of directly buying bitcoin through regulated exchanges like Gemini and Coinbase, it doesn't make sense to pay the premium for GBTC at current levels.
On the flipside, there is a cryptocurrency stock play that does look buyable here.
I'm talking about Nvidia Corp. (NVDA) - Get Report .
Nvidia's chips are used to power cryptocurrency mining, a fact that's hugely driven demand for the firm's graphics chips. Likewise, Nvidia isn't wholly exposed to the cryptocurrency market -- other major trends like machine learning and virtual reality are reliant on Nvidia's high-powered GPUs, giving it a robust revenue base.
At the same time, the price action is as simple as it gets in NVDA.
Shares have been rallying up and to the right in a well-defined uptrend since last summer, offering investors a buying opportunity on every test of the bottom of its price channel. Simply put, Nvidia is still in rally-mode right now.
If you don't already own NVDA here, consider taking a starter position now and scaling into a full-sized position on the next bounce off of the bottom of this stock's price channel.
This perennial outperformer is still a "buy the dips" stock in 2018.
More of What's Trending on TheStreet:
This article is commentary by an independent contributor. At the time of publication, the author held no positions in the stocks mentioned.