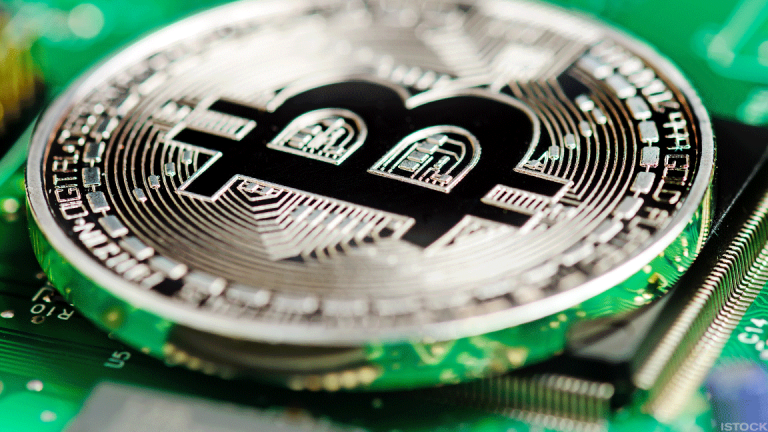 The U.S. Dollar Is a Scam and Bitcoin Is the Future, Veteran Forecaster Predicts
Bitcoin has been slammed by an array of parties in September. But, the reality is that the cryptocurrency looks like the future.
Banks will continue to talk down bitcoin because it makes the system obsolete, says longtime trend forecaster Gerald Celente.
But Celente has a stern message for the banks, "bitcoin, is not going away anytime soon."
"There is no more 'In God We Trust,' people are realizing the fiat money scam so we see bitcoin having a bright future," Celente said in an interview.
Addressing Jamie Dimon's harsh comments on the crytocurrency, Celente said that the CEO of JPMorgan Chase (JPM) - Get JPMorgan Chase & Co. Report is dead wrong.
"Jamie Dimon called bitcoin one of the biggest frauds, well how about those six banks that were convicted of fraud? [The banks] are afraid bitcoin is going to take away their business...they are going to continue to talk it down because it makes banking obsolete."
Bitcoin represents a populist movement, the forecaster said, "people don't want to be attached to crooked governments and central banks."
Prices for the digital currency have been trading sideways for the last few weeks, as many investors wait to see how China's regulatory environment will look like going forward.
Bitcoin's price has primarily traded below $4,000 since September 14, but is still up some 300% since the start of the year. The virtual currency had previously surged over $5,000 on September 2.
According to Celente, China is behind the volatility.
"China has placed restrictions on bitcoin because the yuan has been growing very rapidly," Celente said.
Adding, "You are going to see a devaluation of the yuan so they can increase exports -- and now that people won't have bitcoin to go into, they may go into gold."
Despite talking up the cryptocurrency, Celente said he is not invested in it - preferring tangible assets like the yellow metal.
But gold has to break above $1,400 for it to gain more strength and rally to $2,000 an ounce, he said.
"We see a positive future for gold - but it is going to take time," Celente explained.
Watch: What's Behind Bitcoin's Volatility?
Don't miss these top stories on TheStreet: