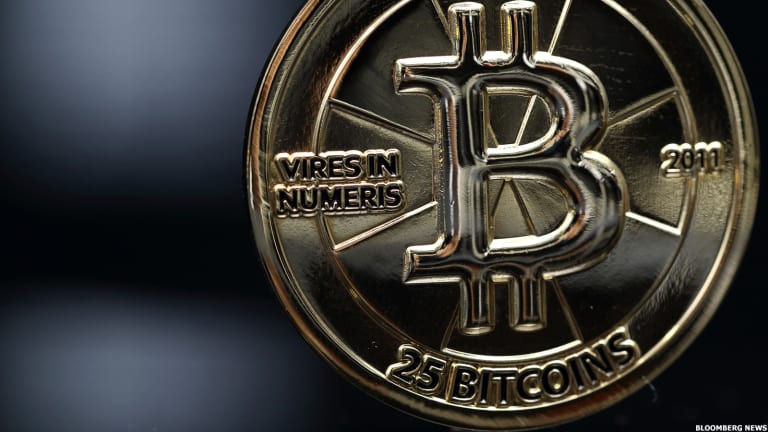 Bitcoin Explodes to New Record-High at $2,400, and Is Now Up a Stunning 160% for the Year
The price of Bitcoin has more than doubled so far this year.
Bitcoin, a digital currency, eclipsed a new record-high today, climbing above $2,400.
The surge in the price of Bitcoin is a result of high demand for crypto-assets, and that the total value of all bitcoins in circulation is more than twice that of the nearest of hundreds of rivals, Reuters reports.
Another reason for Bitcoin's climb higher is the increase in demand for digital currencies being sold in so-called "initial coin offerings," or ICOs.
An ICO implements blockchain technology, the underlying technology behind bitcoin, to raise capital without regulatory oversight.
The price of bitcoin has more than doubled so far this year.
Stocks have rebounded following a sharp sell off last week. Jim Cramer believes the rebound is real and gives investors advice on how to play the market going forward.