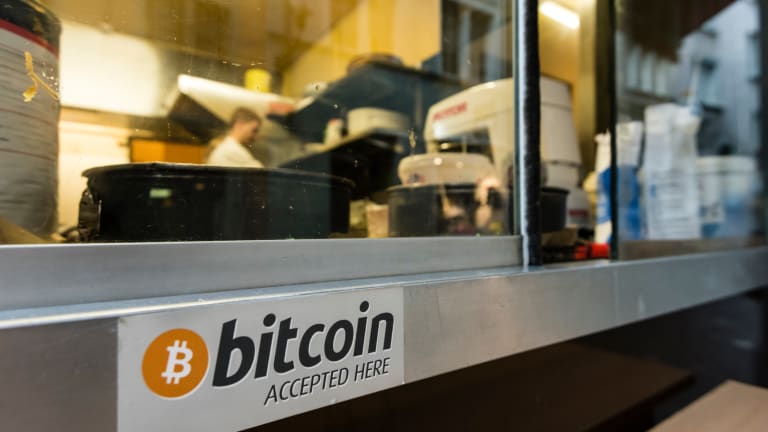 3 Things to Know About Bitcoin Futures Trading Before Prices Hit $25,000
Bitcoin futures trading officially kicks off on the Cboe Sunday. Here are several things for investors to consider.
It's game time for bitcoin fans.
Bitcoin futures will begin trading at 6:00 p.m. EST today on the Cboe. Anticipation for the Cboe debut, followed by one on the CME Dec. 18, has triggered wild swings in bitcoin prices over the last week. Overall, trading bitcoin futures is a positive development for the cryptocurrency says the research team at Fundstrat. 
Here is a rundown of Fundstrat's thinking in what is yet another big moment for bitcoin. The firm sees bitcoin prices at $25,000 by the end of 2022, supported by the positive factors detailed below.
Net Net This Is Great for Bitcoin's Future
The introduction of derivatives lays the necessary market structure for institutions to allocate cash towards cryptocurrencies, points out Fundstrat. Right now, bitcoin is impractical for institutional investors for a number of reasons: (1) bitcoin is difficult to acquire; (2) bitcoin is too volatile to be considered a serious asset; (3) mandates do not include distributed ledgers, but Fundstrat notes that futures is within many mandates. 
Here Comes Bitcoin ETFs
Get ready ETF lovers, a host of bitcoin driven ones could be about to sprout. As Fundstrat notes, a robust and properly functioning ETF market of dealers cannot be formed without a liquid futures or derivatives market. This component will be solved with bitcoin futures trading.
Welcome Bitcoin Short Sellers
Short sellers may now express negative views on bitcoin, which could lead to short-term pricing pressure. But the ability for short sellers to hate on bitcoin could be viewed as a longer term positive, Fundstrat says. Shorting essentially creates true price discovery and means that hedge funds could take bitcoin more seriously. This should improve the long-term prospects of bitcoin as it broadens sponsorship, Fundstrat believes. 
Looking for a stock play on bitcoin's rise? Check out Action Alerts PLUS holding Nvidia (NVDA) - Get NVIDIA Corporation Report .
More of What's Trending on TheStreet: