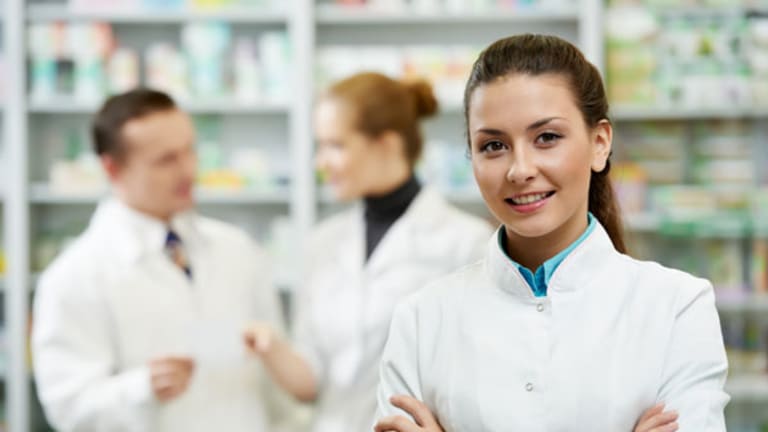 Biovail, Watson Pharma Settle
Biovail, which filed suit to protect Cardizem, has granted Watson licensing rights to the drug.
Biovail
( BVF) and
Watson Pharmaceuticals
(WPI)
said Tuesday that they have reached an agreement over a patent dispute regarding the generic version of Cardizem, a blood-pressure drug for treatment of hypertension.
Biovail, which filed suit against Watson's subsidiary Andrx Pharmaceuticals over its plans to make a generic formulation of Cardizem LA (a once-daily version of diltiazem), has granted Watson an exclusive license to the patents covering the drug, agreeing to receive a royalty based on sales of the generic version.
Cardizem LA accounted for $14.4 million, or about 7.6%, of Biovail's total third-quarter revenue of $189 million.
According to the release, Watson won't begin marketing and sales of the drug earlier than April 1, 2009. However, Summer Street Research Partners speculated in a brief Tuesday morning that Watson may be able to launch before April 2009 if another generic enters the market sooner, noting that most settlements contain that clause. The research firm described the deal as a positive for the generic-drug company, estimating the upside for Watson could be 20 cents to 25 cents on $2.19 a share in 2009 earnings.
Biovail shares were up a nickel, or 0.3%, at $14.66, while Watson edged up 22 cents, or 0.8%, to $28.93 in recent trading Tuesday.