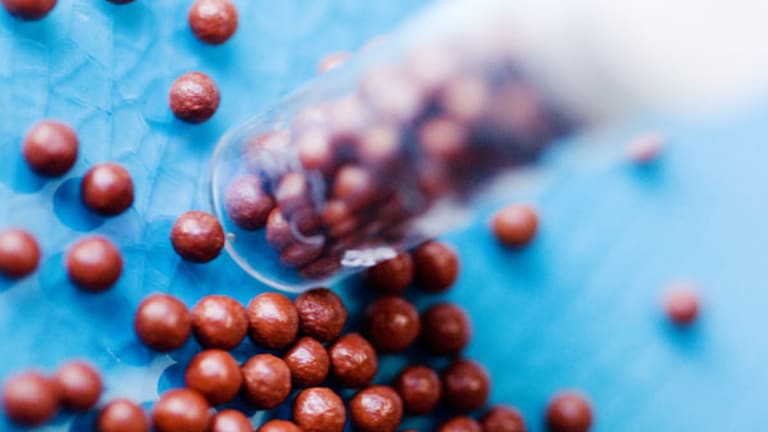 Biotech Valuations Are Low Not Stretched. Here's Why.
If biotech companies can assuage concerns about long-term growth, multiples might expand.
NEW YORK (TheStreet) -- Federal Reserve Chairwoman Janet Yellen's recent comments calling biotech stock valuations stretched had an immediate, downward effect on stock prices and re-invigorated the long-simmering debate on whether or not the sector was in the midst of a bubble. Perhaps the most compelling valuation case in the biotech sector are the large-cap stocks with relatively low price-to-earnings (P/E) multiples and significant growth potential. Biogen Idec (BIIB) - Get Free Report, Gilead Sciences (GILD) - Get Free Report, and Celgene (CELG) - Get Free Report all reported second-quarter earnings last week, sending a strong signal on both the fundamentals of the sector and how these are perceived in the market.
Biogen has the richest valuations of the three with a forward P/E of 21.6, not significantly higher than the S&P forward P/E of 16.5. Biogen's second-quarter earnings and revenue beat Wall Street expectations. The company also raised guidance for the rest of 2014. This is the result you'd expect from a company with a premium valuation. Biogen delivered what you would expect, if not more given the reaction in the stock price.
Gilead went into its earnings announcement with massive expectations for Sovaldi sales (whisper numbers of $3.5B plus or minus half a billion) but also with a forward P/E of only 10.7. Investors expects a lot from Gilead in the near term (strong Sovaldi sales) but are more concerned about long-tern growth (lower forward P/E) due to the risks hepatitis C revenue tails off with competition looming. 
Gilead reported second-quarter Sovaldi sales of $3.5 billion, in line with buyside whisper estimates, and provided 2014 product sales guidance that included full-year Sovaldi sales for the first time. If you use the low end of the current guidance, the 2014 P/E of Gilead is only 12.7. That is lower than the forward P/E of the broader market. Gilead sold off immediately following last week's earnings announcement but recovered and the stock is now moderately higher. In some ways, it seems there was a battle between those slightly disappointed that Sovaldi did not crush the whisper number versus those who see the long term value in the stock.
With a forward P/E of 18, Celgene sits in the middle of the big-cap biotech pack and is in line with the broader market. Celgene did not report blow-out second quarter results like Biogen, nor does it have a high-flying product like Sovaldi, but an in-line quarter with 15% year-over-year growth and slightly raised 2014 guidance was respectable. There was nothing in the report or guidance that undermines Celgene's ability to achieve above-market growth over the next 3-5 years. However, Celgene's stock fell the most after the earnings release, perhaps indicative of a less-than-compelling storyline.
The theme I detect is that near-term growth of the large-cap biotechs are above the market even though valuations are basically in line. So, why do so many people argue that biotech valuations are stretched if, in reality, forward P/Es prove otherwise? 
In terms of valuations, I think biotech is unique in that you have a lot of unprofitable companies that make the sector, in general, look pricey. Of course, developmental-stage biotechs are quite different than commercial stage biotech's, and I would argue the former should be evaluated separately.
The more interesting question to me is why large-cap biotech valuations don't reflect growth prospects? To use Gilead as an example, investors are confident about earnings in the next 3-5 years, but they are worried about what happens 5-10 years out because the outlook is more vague. This explains the depressed valuations on a P/E basis relative to near-term growth. If these companies are able to assuage concerns about long-term growth, multiples might expand.
Sobek is long Gilead and Celgene.
David Sobek has been writing on biotech for a number of years through various outlets with a general focus on small cap oncology and antibiotics companies. He received his PhD in political science from Pennsylvnia State Univeristy in 2003 and a BA in international relations from The College of William and Mary in 1997.