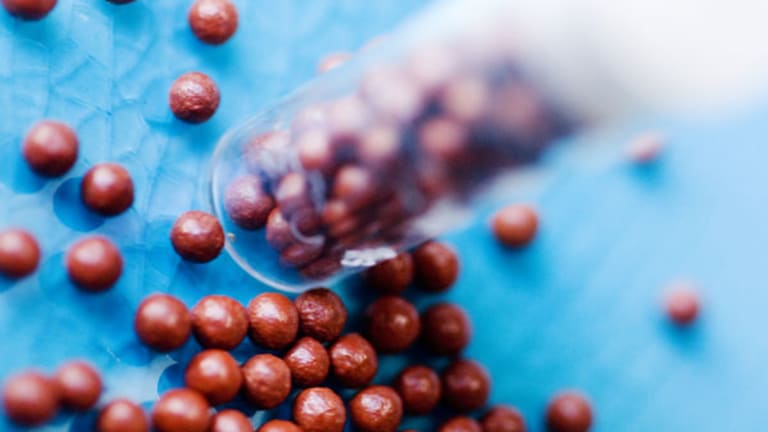 Publish date:
Biotech String: Editas IPO Terms, Rooting for Shkreli in DC
Biotech news and observations to start the week.
Biotech news and observations to start the week.
Some biotech string to start the week.
An important IPO test: 
Editas Medicine updated the terms of its closely watched initial public offering, according to a regulatory filing Monday. The CRISPR gene-editing startup intends to sell 5.9 million shares (excluding a 15% greenshoe) at a price range of $16 to $18 per share.
The Editas IPO road show starts this week with investor meetings set for Boston on Wednesday and New York City on Thursday. The tentative pricing date is Feb. 2. Editas intends to trade under the ticker EDIT.
With biotech stocks currently experiencing the worst downturn in several years, the pricing of the Editas IPO will be an important gauge of investor appetite for new biotech IPOs and follow-on stock offerings, generally.
Gene-editing technology has shown enormous potential in the laboratory and in limited studies in mice, but has not yet been tested in humans. Editas' lead product is still two years from entering the clinic, which could turn off some investors in these challenging market conditions. However, Editas has a strong stable of institutional crossover investors who are also likely to buy more in order to support the IPO.
Biotech earnings season is here:
Biogen (BIIB) - Get Report kicks off big-cap biotech earnings season on Wednesday before the market opens. Investors will focus on Tecfidera sales performance in the fourth quarter. Current consensus for U.S. sales is pegged at $748 million, down from $754 million in the third quarter. Tecfidera scripts, measured by IMS Health, were down quarter over quarter but Biogen raised the drug's price (like it always does) to counteract weakening volume.
For 2016 guidance, Biogen revenue consensus is 6% year-over-year growth. The company is also expected to use the fourth-quarter conference call to update investors on the timing of key 2016 data readouts, including anti-LINGO.
AmgenAMGN reports fourth-quarter results on Thursday after the market close. Current consensus has Amgen reporting fourth-quarter adjusted earnings of $2.29 per share on $5.5 billion in revenue. Numbers aside, investors will be eager to hear Amgen management provide an update on the commercial launch of Repatha, the company's cholesterol-lowering PCSK9 inhibitor.
Vertex Pharmaceuticals (VRTX) - Get Report reports earnings on Wednesday while Celgene (CELG) - Get Report reports on Thursday. Both companies pre-announced financial results and provided guidance in early January.
MannKind's mystery partner revealed:
Records of incorporation were filed for Receptor Life Sciences, the newly formed company which signed a deal with MannKind (MNKD) - Get Report to develop new, inhaled drugs using the company's TechnoSphere technology.
MannKind says it could be eligible to receive over $100 million in milestone payments from Receptor Life if new Technosphere-based products are developed successfully. But who or what is Receptor Life? Mannkind refuses to disclose any information about its new partner except to claim the newly formed company is "funded by an important investor group, supported by prominent business leaders in the Seattle area."

Traci Carman is listed as the Receptor Life president, secretary, treasurer and director, according to a registration filing with the Washington Secretary of State. The company's address listed in the filing appears to be a residence in northwest Seattle, according to Google Maps.
Gregory Wesner, an attorney with the Seattle law firm Lane Powell, is also listed as a director of Receptor Life in the registration filing.
Little is known about Carman's business background. A quick Google search shows a "Traci Carman" employed in 2012 as the chief financial officer of Experience Music Project Museum, a Seattle museum focused on music, science fiction and popular culture. The museum was started by Microsoft co-founder Paul Allen.
MannKind announced the Technosphere licensing deal with Receptor Life on Jan. 21. The filing date on Receptor Life's incorporation with the Washington Secretary of State's office is listed as Dec. 16, 2015, although the record wasn't public until this past weekend.
Shkreli goes to DC:
If Congress was truly interested in probing the drug-pricing practices (and abuses) of the biotech and pharmaceutical industry, there are many more CEOs who should be subpoenaed to testify before Martin Shkreli.
Why isn't Biogen CEO George Scangos forced to testify at Congressional drug-pricing probes to explain the company's habit of jacking up the price of old multiple sclerosis drugs like Avonex twice a year, every year? The CEOs of Teva and Merck Serono could also make an appearance to explain how and why the price tags of their "competing" multiple sclerosis drugs just happen to go up in lockstep with Biogen's.
The bio-pharma industry practice of taking regular price increases on older drugs (to maintain growth despite falling volumes) has a far larger economic impact on healthcare spending than anything Shkreli tried to do with the infectious disease drug Daraprim when he was CEO of Turing Pharmaceuticals.
But Reps Jason Chaffetz and Elijah Cummings, the lawmakers in charge of the House drug-pricing investigation, are more focused on cable TV news soundbites. That's why Shkreli -- America's most-hated "Pharma Bro" currently under federal indictment for securities fraud -- is the preferred target. Chaffetz and Cummings can look tough beating up on poor Shkreli without having to actually  accomplishing anything constructive about drug pricing. The hearing was rescheduled for Feb. 4, delayed due to the cleanup from the weekend's big snowstorm.
Shkreli has done a lot wrong, and he deserves to go to prison if convicted for securities fraud. But I'm also rooting for him and against the political grandstanding of Chaffetz and Cummings.
Adam Feuerstein writes regularly for TheStreet. In keeping with company editorial policy, he doesn't own or short individual stocks, although he owns stock in TheStreet. He also doesn't invest in hedge funds or other private investment partnerships. Feuerstein appreciates your feedback; click here to send him an email.