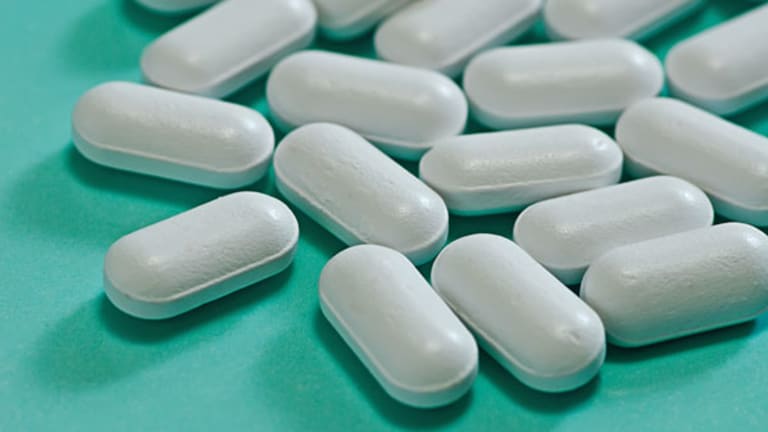 Biotech Stock Mailbag: Ziopharm, Sarepta, Vivus, Aegerion, Gilead
Biotech columnist Adam Feuerstein answers readers' questions about health-care companies
BOSTON (
) --Travel and live blogging has kept the Biotech Stock Mailbag closed for the past two weeks. To make up for lost time, here's a special Tuesday edition of the Mailbag. Check back again Friday for more answers to your questions and comments.
William G. writes, "Adam, do you have any thoughts on Friday's article on
Ziopharm Oncology
(ZIOP) - Get ZIOPHARM Oncology, Inc. Report
in
Forbes
by Richard Pearson? Put aside his timing, his motivations, etc., I was deeply troubled by some of the information he describes that I was heretofore unawareof."
Ziopharm issued a strongly worded response disputing the allegations in the Forbes article.
Forbes
subsequently removed the article from its web site. I'd consider the matter settled.
The bigger controversy hanging over Ziopharm is the implication, if any, from the ifosfamide/doxorubicin sarcoma study presented in September at the ESMO meeting. Ziopharm bears contend this study, which resulted in a statistically significant progression-free survival benefit but not overall survival, is a bad omen for Ziopharm and its similar phase III sarcoma study of palifosfamide.
Top-line results from the palifosfamide study are expected before the end of the year.
I think the bear argument against Ziopharm is stretched thin.
The addition of ifosfamide to doxorubicin (ifo/dox) in front-line sarcoma resulted in a 68% reduction in the risk of disease progression compared to doxorubicin alone. (The hazard ratio was 0.74 and statistically significant.) Median PFS was 7.4 months for ifo/dox versus 4.6 months for dox alone.
Overall survival was not improved, however. Ifo/dox reduced the risk of death by 17% compared to dox alone (hazard ratio of 0.83) but the survival trend was not statistically significant. At the median, overall survival was 14.3 months for ifo/dox versus 12.8 months for dox alone. Ifo is not easily tolerated so a high percentage of dropouts likely contributed to blunting the observed survival benefit trend.
Based on these confounding results, the use of ifosfamide in the treatment of sarcoma patients was deemed unjustified.
Ziopharm's PICASSO 3 sarcoma study compares the combination of palifosfamide and doxorubicin against doxorubicin. PFS is the primary endpoint, with results expected before the end of the year. If positive, Ziopharm intends to seek accelerated approval for palifosfamide, supported (hopefully) by survival data that will be mature next year.
Is PFS an approvable endpoint in sarcoma for Ziopharm? Bears say PICASSO 3 is being conducted without a special protocol assessment from FDA, and the ifo/dox data discussed above suggest that a PFS benefit isn't enough for FDA approval. Ziopharm, therefore, won't win FDA accelerated approval based on PFS or will be forced to delay an approval filing until it has survival data in hand.
I disagree.
In April, FDA approved
GlaxoSmithKline's
(GSK) - Get GlaxoSmithKline Plc Report
Votrient in sarcoma
based on a statistically significant PFS benefit of three months over placebo. Granted, Votrient was approved in second-line sarcoma where Ziopharm is developing palifosfamide as a first-line treatment, but still, the idea that FDA won't approve a sarcoma drug without a survival benefit is just wrong.
Votrient did demonstrate a trend toward longer survival -- 12.6 months versus 10.7 months at the median -- but it wasn't statistically significant.
In planning the PICASSO 3 trial, Ziopharm assumed doxorubicin PFS of 4.3 months, so the 4.6-month PFS observed in the dox arm of the ifo/dox study is re-assuring. Ziopharm's target is a 40% reduction (hazard ratio 0.60) in the risk of tumor progression for palifosfamide/doxorubicin over doxorubicin alone. I see that as quite achievable and approvable.
On
Amarin
(AMRN) - Get Amarin Corp. Plc Report
and
Sarepta Therapeutics
(SRPT) - Get Sarepta Therapeutics, Inc. Report
, @ejs610 asks, "Are either a BO
buyout candidate at this point?"
Sarepta has better buyout potential because eteplirsen, if approved, will fundamentally alter the course of a rare, genetic disease that afflicts children. The pricing power and profitability derived from drugs addressing orphan diseases is very attractive to Big Pharma. Plus, Sarepta's exon-skipping technology has the potential to treat other genetic diseases beyond Duchenne muscular dystrophy.
With Amarin, a suitor gets a single drug -- Vascepa -- that could be a blockbuster but will take a lot of marketing muscle and money to get there. Even so, the questionable strength of Vascepa's patents and the lack (so far) of five years of market exclusivity make the drug's commercial future hard to predict. It's hard to see Big Pharma stepping up to pay a big premium for Amarin right now.
I'm not predicting a Sarepta takeout, at least not in the near term, but I do think the company is set up better in that regard than is Amarin.
Who might buy Sarepta? Take your pick of Big Pharma although I'd love to see
Vertex Pharmaceuticals
(VRTX) - Get Vertex Pharmaceuticals Incorporated Report
make a bid. Vertex adding eteplirsen and a new focus on muscular dystrophy would be a compelling bookend to its groundbreaking work in cystic fibrosis.
Approximately 2,000 patients have been prescribed Qsymia since
Vivus
(VVUS) - Get VIVUS, Inc. Report
launched the weight-loss drug one month ago, according to prescriptions tracked separately by healthcare research firms IMS Health and Wolters Kluwer.
@kevinccc asks, "What do you think about this number so far, Adam?"
Meh. Two thousand Qsymia patients in the first month doesn't sound particularly robust, even given relatively low expectations.
Vivus did launch Qsymia on its own with a smallish sales force and the drug is only available via mail order pharmacies.
Qsymia prescriptions increased 27-33% this week, which is down from the previous week. Again, to be fair, it's hard to draw conclusions from four weeks of prescription data, especially since we don't even know how well IMS and WK are capturing actual Qsymia scripts. We'll have to wait for Vivus to report third-quarter results before these third-party estimates can be evaluated.
On the plus side, approximately 50% of Qsymia prescriptions are being covered by insurance, according to WK -- better than expected.
Fair or not, you can jot down 2,000 patients on Qsymia after one month as a rough benchmark to measure the eventual launch of Belviq, the weight-loss pill from
Arena Pharmaceuticals
(ARNA) - Get Arena Pharmaceuticals, Inc. Report
and
Eisai
.
On a related note, @Stock_Sniper asks, "$ARNA will be easier to get than $VVUS, thereby selling more. Wouldn't you think?"
Patients will be able to fill Belviq prescriptions at retail pharmacies, whereas Qsymia is only available via mail order pharmacies (at least for now.) Advantage Belviq. Whether or not this translates into a stronger launch remains to be seen. Belviq barely works and Arena's marketing partner Eisai has no track record of being able to market a drug successfully in the U.S.
Cue outraged Areniacs.
I'm still not a believer in any of these weight-loss drugs achieving blockbuster status.
Anthony E. writes, "Adam, thanks for live blogging the FDA advisory panels last week. I agree with you that
Aegerion Pharmaceuticals
(AEGR)
came out looking better than
Isis Pharmaceuticals
(ISIS)
but do you think both drugs will be used? What is next for both these stocks?"
Last week's
and
FDA panels were a great lesson in how to measure the relative risks and benefits of a drug. Aegerion's lomitapide and Isis' mipomersen can both turn livers into human foie gras, but that's an acceptable risk when balanced against their respective ability to lower cholesterol levels in patients with blood that resembles the jar of
my grandmother used to keep in her refrigerator.
Based on the positive panel votes, FDA will approve both lomitapide and mipomersen for treatment of patients with homozygous familial hypercholesterolemia (HoFH). The labels will be narrow and come with restrictions in order to safeguard against unsafe use in patients with less severe increases in blood cholesterol. However, I don't expect FDA to mandate genotyping to ensure that all patients have true HoFH. This means use of both drugs could bleed into heterozygous familial hypercholesterolemia (HeFH) patients.
The number of HoFH/severe HeFH patients is a guessing game. The FDA estimates 300 HoFH patients in the U.S.; Aegerion says 3,000 patients (using a more liberal definition that likely captures HeFH patients as well.)
Figure pricing in the $200,000 to $400,000 range, likely depending in part on the number of restrictions FDA places in the drugs' respective labels. Another wild card is duration of treatment. About one-third of patients treated with both drugs discontinue early either due to poor response or side effects.
The drugs haven't been studied head to head but Aegerion's lomitapide should capture greater market share than Isis' mipomersen for reasons I discussed at length during the live blogs: A more convenient, once-daily pill, better cholesterol-lowering efficacy and less serious side effects.
One thousand patients on lomitapide at $300,000 per year are enough to justify significant upside to Aegerion's current stock price.
I'm more cautious on Isis for reasons beyond what I expect will be small market share for mipomersen in HoFH.
Don't forget Isis shares the drug's economics with the Genzyme unit of
Sanofi
(SNY) - Get Sanofi Report
. If Isis' antisense technology is the cause of the increased emergence of tumors -- both benign and cancerous -- observed in both mipomersen-treated animals and humans, then the rest of the company's drug pipeline is at serious risk.
Isis failed big time by keeping investors in the dark about FDA's mipomersen tumor concerns. Isis CEO Stanley Crooke is a liar by omission and I find it hard to see Wall Street trusting the guy again until he answers questions about the safety of his antisense technology.
@jmull14 asks, "What are your thoughts on PPHM? Appreciate your insight. Keep up the good work."
Outside of day traders playing for pocket change, I see no reason to believe
Peregrine Pharmaceuticals
(PPHM)
has a viable future. The cancer drug bavituximab has been
and no amount of data outside the most perfectly conducted phase III study will ever convince anyone otherwise.
I was amused to see Peregrine using its At-The-Market (ATM) equity facility to raise another $14 million over the past three weeks. Legal liability, anyone? That's just more
on the part of Peregrine's management team, but then given its shoddy track record when it comes to fiscal transparency, I shouldn't be surprised.
PLN mocks, "Nice job pumping Sarepta, you idiot."
I'm a stock pumper now? Make up your mind. I can't be a stock pumper and a basher at the same time.
I realize that traders are discomfited by Sarepta's fall from $44 to $24 since the beginning of October. The stock's rise from $4 to $44 (or even $24) is more impressive and noteworthy to me. Count me worried if Sarepta falls back to single digits, but not much before then.
The
presented at the World Muscle Society meeting on Oct. 3 bolstered the Sarepta bull case. Argue all you want about the small patient numbers and bio-statistics, eteplirsen is producing functional dystrophin in DMD kids and that's helping these kids walk further. There is no placebo effect that can explain away these facts.
I'm a
. The company's considerable challenge now is to convince FDA to consider eteplirsen for accelerated approval. Luckily, the company will be assisted by new federal regulations aimed at speeding approval of drugs for rare diseases. Advocates and parents of DMD kids are already organizing to lobby FDA on eteplirsen's behalf. They, more than anyone, know what's at stake here.
So, Sarepta's recent fall looks to me like a second chance to pick up the stock at a reasonable valuation. If
Synageva Biopharma
(GEVA)
can sport a $1.2 billion market cap for an orphan drug with nine patients worth of phase I/II data, then Sarepta, with data from 12 patients in a well-run phase II study treating DMD patients for 48 weeks is certainly worth a lot more than $500 million.
@Chasingthealpha asks, "Does $GILD take it on the chin post-AASLD when analysts/funds realize $ABT is a real threat?"
The answer depends on the cure rate (SVR) in treatment-naive genotype 1 patients posted by
Gilead Sciences'
(GILD) - Get Gilead Sciences, Inc. Report
GS-7977/GS-5885 combination hepatitis C therapy.
Abbott
(ABT) - Get Abbott Laboratories Report
has set the
(possibly as high as 99%), which doesn't leave Gilead much room for error.
Gilead needs to bring a 90%-plus cure rate to the table if it wants to compete with Abbott. Gilead's dosing convenience (two drugs, co-formulated into a single pill) is an advantage over Abbott's multi-drug, twice-daily regimen but only if the respective cure rates are within shouting distance of each other.
On Monday, ISI Group analyst Mark Schoenebaum emailed results from his latest sentiment poll showing buyside investors predict, on average, an 85% SVR rate for Gilead's '7977/'5885 combo.
Gilead is the best-performing large-cap biotech stock this year by a wide margin and its HIV franchise appears to be re-gaining momentum, so the company might have enough Wall Street support built up to under-deliver in Hep C and emerge unscathed. Future Hep C drug sales are forecast to top $15 billion so there's enough market share for Gilead, Abbott and other players to capture.
-- Reported by Adam Feuerstein in Boston.
Adam Feuerstein writes regularly for TheStreet. In keeping with company editorial policy, he doesn't own or short individual stocks, although he owns stock in TheStreet. He also doesn't invest in hedge funds or other private investment partnerships. Feuerstein appreciates your feedback;
to send him an email.