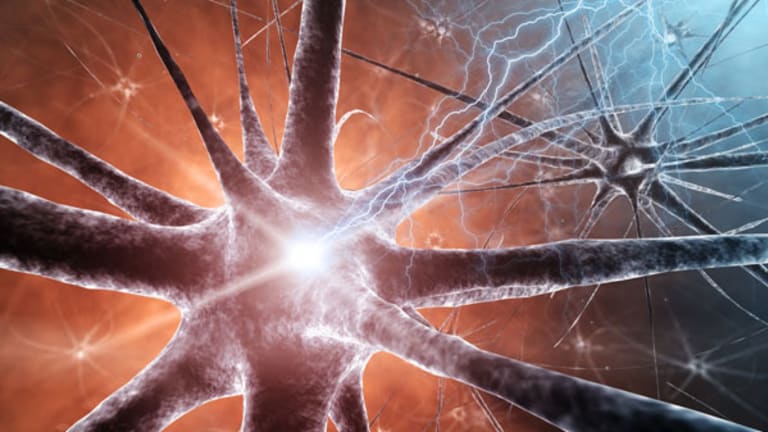 Publish date:
Biotech Stock Mailbag: Year in Review
Biotech stock watchdog Adam Feuerstein looks back at the best and worst of Mailbag 2009.
Biotech stock watchdog Adam Feuerstein looks back at the best and worst of Mailbag 2009.
BOSTON (TheStreet) --After re-reading all of the Biotech Stock Mailbag columns published in 2009, it's quite clear I wrote often about Cell Therapeutics (CTIC) - Get Report and Hemispherx Biopharma (HEB) . Yet I also managed to find the space to write about 88 other drug and biotech stocks -- well above the 65 companies mentioned in my 2008 Mailbag columns.
Before I get to the review of my Mailbag hits and misses from 2009, I wanted to throw out an idea for a new feature I'm thinking about for next year. I'll call it the
Biotech Stock Mailbag Readers' Portfolio
, or BSMRP.
Basically, the idea is to create and track a biotech stock portfolio with picks that come exclusively from readers of the Biotech Stock Mailbag. Please email me three favorite biotech stocks -- long or short -- with a very short summary of why you like (or dislike) them.
I'll collect the nominees and those stocks mentioned the most by readers -- let's say the top 12-15 stocks -- will form the basis for the BSMRP.
Every month or so, perhaps more frequently, I'll devote a portion of the Mailbag to discuss the winners and losers in the portfolio. At various times of the year, perhaps I'll solicit readers' advice on stocks to sell or new ones to add.
I haven't thought through all the logistics yet, but I'd like the BSMRP to be an experiment to determine if the collective wisdom of the Mailbag community can put together a winning biotech stock portfolio.
Like I said, I'm still working out the details. In the meantime, send your three best biotech stock picks to adam.feuerstein@thestreet.com. Please put BSMRP in the subject line of your email. And look for more details about the BSMRP in January.
Moving on to the Mailbag report card, Cell Therapeutics dominated the conversation this year. Readers loved the stock, I hated it and wasn't shy about voicing my opinion, starting in January with a headline that read "
." (My editor gets credit for that one.)
From a fundamental perspective, I hit the bullseye with Cell Therapeutics, accurately calling out the company for its ugly balance sheet, dilutive financings, insider-friendly stock giveaways and European regulators' rejection of the cancer drug Opaxio. It's too soon to make a call on the company's other cancer drug, pixantrone (I'm not a fan, natch), but I'm exiting the year feeling confident.
On the stock performance side of the Cell Therapeutics ledger, the Mailbag's grade is more mixed. I wasn't a fan of Cell Therapeutics when it traded literally for pennies last winter, so I got stung when the stock rebounded in June to $2.
But hey, that was a momentum-fueled trading blip. When reality set in (and it always does), Cell Therapeutics
sank
and now trades for around $1. That's still too expensive, but I'm patient.
Hemispherx was the other Mailbag
this year, but there's not much to say. The FDA rejected Ampligen, as I
predicted
. Victory is mine.
In the "One Call I Wish I Could Take Back" department sits
Human Genome Sciences
( HGSI) -- arguably the best biotech turnaround story all year and one I missed totally. I had two chances to take a
to a
Human Genome before the positive lupus data propelled the stock skyward like a rocket, but I whiffed both times. Not my proudest moment, for sure.
Another miss was
Medarex
. I was fortunate to post an email from a reader who made a very
for owning the stock in April. While sympathetic to his thesis, I couldn't quite get on board. That was dumb because
Bristol-Myers Squibb
(BMY) - Get Report
acquired Medarex in July for a very sweet 90% premium.
(I'm hoping readers like Mr. Medarex contribute their ideas to the BSMRP, because if they do, it'll be a moneymaker.)
The Mailbag can be a force for positive change. In July, I called for the
resignation of Discovery Labs' (DSCO) CEO Robert Capetola.
A few weeks later, he did exactly that.
BioCryst Pharmaceuticals
(BCRX) - Get Report
floated higher on a wave of H1N1 hysteria this summer. The Mailbag saw a
-- which it did.
I am a glass-half-empty guy when it comes to biotech. Some like to sneer that I'm just a biotech basher. I prefer to think of myself as a skeptic, an attitude that certainly comes in handy when dealing with biotech stocks on a daily basis. The Mailbag pulled no punches this year with
Geron
(GERN) - Get Report
,
Osiris Therapeutics
(OSIR) - Get Report
,
Northfield Laboratories
( NFLD) and
Antigenics
(AGEN) - Get Report
. Investors who heeded the advice were better for it.
But the Mailbag has a warm and fuzzy side, too, showing love for
Vertex Pharmaceuticals
(VRTX) - Get Report
,
ImmunoGen
(IMGN) - Get Report
,
Allos Therapeutics
( ALTH),
AMAG Pharmaceuticals
(AMAG) - Get Report
and
Gilead Sciences
(GILD) - Get Report
, among others. Some of these stocks have performed well, others really well and some, not so much. And so it goes with biotech stock picking.
Lastly, the Mailbag would not be as fun without the hate mail. This year, readers really stretched themselves creatively to come up with new expressions of love and admiration. At various times this year, I was called a "liberal socialist scum" and a "Nazi Jew." Of course, I'm also a "mindless schmuck," a "looser" and just plain "bald." (A perennial favorite.)
The award for the best hate mail of 2009 goes to a guy named Mike, who despite some grammatical challenges, really outdid himself:
"
It would of been watching you lose all your money on your stocks, your family, your house and your bank account. Even better if all of the above, plus seeing you getting infected with AIDS, anthrax, swine flu...oh well...just AIDS and anthrax (so that you don't die so quickly). Why? Because you're a useless BLEEP who continious to bash good stocks (GERN at $6, DNDN at $4, now SPPI) Tell me, what is the purpose of your useless life? BLEEPING BLEEP piece of useless BLEEP.
"
Mike really likes me. He's just too shy to say it.
Thank you, thank you, thank you to everyone who emailed me with questions and comments this year. The Biotech Mailbag would be nothing without you, so I really appreciate your interest and help in making this, the third year of Mailbag, the best ever.
The Mailbag will be even better in 2010, so please send me those BSMRP picks and your questions and comments. With Christmas and New Year's approaching, I'm going to take a two-week hiatus, but don't worry because the Mailbag will return on January 8.
Until then, I wish you a Merry Christmas, a Happy Hanukkah and best wishes for a healthy and prosperous New Year.
-- Reported by Adam Feuerstein in Boston
Related Stories:
>>Biotech Calendar: Upcoming FDA Dates
>>Five Biotech Events to Watch in 2010
>>The Year's Worst Biotech CEO
>>See our new stock quote page
Adam Feuerstein writes regularly for TheStreet.com. In keeping with TSC's editorial policy, he doesn't own or short individual stocks, although he owns stock in TheStreet.com. He also doesn't invest in hedge funds or other private investment partnerships. Feuerstein appreciates your feedback;
to send him an email.