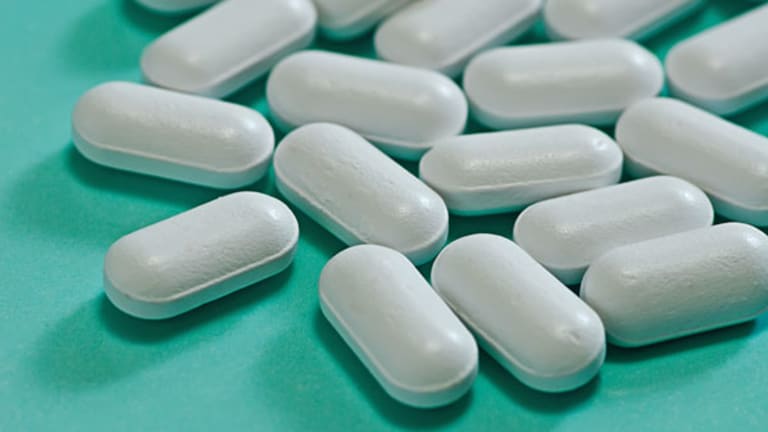 Biotech Stock Mailbag: Sarepta, Chelsea, IPO Fever
Biotech columnist Adam Feuerstein answers readers' questions about health care companies.
BOSTON (
) -- The Biotech Stock Mailbag is open for business.
I haven't written about
Sarepta Therapeutics
(SRPT) - Get Sarepta Therapeutics, Inc. Report
lately mainly because there hasn't been much change to the story. I'm as bullish as I've ever been about the efficacy and safety of eteplirsen and the FDA agreeing to an early approval filing. I still believe the FDA's affirmative decision to allow Sarepta to file based on data from the current, small phase II study (when it happens) is tantamount to an approval. The eteplirsen data have strengthened over time. Parents and advocates working on behalf of the Duchenne muscular dystrophy kids have been very effective at lobbying FDA and Congress, pushing for early approval of eteplirsen.
FDA, in turn, has been incredibly responsive, even solicitous, to the DMD community. The agency's top officials -- Margaret Hamburg, Janet Woodcock and Bob Temple -- are all personally involved in the eteplirsen review.
Yes, eteplirsen is already under review by FDA even without an "official" filing. They're not swapping summer grilling recipes at all these face-to-face meetings.
I checked in by phone recently with Jenn McNary, advocate and mother to two children, Max and Austin, with DMD. As most Sarepta followers know, McNary has been very involved in the fight for eteplirsen's early approval. Max is a patient in Sarepta's phase II study and has benefitted tremendously from eteplirsen. Austin, wheelchair bound, has not been able to get eteplirsen, unfortunately.
"There is no way the FDA is giving us this level of feedback and access just to shut us down," said McNary.
Is McNary worried at all about FDA telling Sarepta that another, larger study is required before seeking eteplirsen's approval?
"It's not going to happen," she said, without hesitation.
Sarepta bulls are accused by the bears of being overly emotional and not looking objectively at the paucity (and problems) with the eteplirsen data. There's some truth to the charge. Emotion and anecdotal evidence have factored into my bullishness, I readily admit. But I've met Max and Austin personally and it's very hard to be an eteplirsen skeptic when you watch Max glide across a room with almost no discernible limp to fetch a plate of food for his brother Austin, confined to a wheelchair.
Thankfully, I don't have to rely on an up-close encounter with Jenn McNary's sons to convince me that eteplirsen is an effective treatment for DMD. For that, I have Sarepta's clinical trial and the data which get better and better after every update. The bear arguments about "small Ns" and the lack of a proper control arm were debunked a long time ago.
Here's how I see the next months playing out. The FDA and Sarepta are getting together for a meeting before the end of July. Soon after (by end of August at latest), Sarepta will announce its intention to submit eteplirsen for approval. I expect the filing will be completed at the end of this year or in the first quarter of next year. FDA will approve the drug three or four months following submission.
At the same time,
GlaxoSmithKline
(GSK) - Get GlaxoSmithKline Plc Report
and
Prosensa
(RNA)
will announce results from the phase III study of drisapersen this fall (end of third quarter, beginning of fourth.) I expect the study to be positive, allowing Glaxo to also file drisapersen in the first quarter of next year. That means FDA will be reviewing two DMD drugs simultaneously. Drisapersen will also be approved within three of four months of submission.
Eteplirsen is superior to drisapersen, so I expect the former to capture significantly more DMD patients.
One more note: FDA will approve both eteplirsen and drisapersen on the basis of compelling six-minute walk test performance. The agency will not take a position yet on the use of dystrophin protein production as a surrogate marker for efficacy. This will prevent Sarepta and Glaxo (at least for now) from using dystrophin production as a primary endpoint in shortened clinical trials for other DMD patient populations.
Pierre G. emails:
You may remember Chelsea Therapeutics' (CHTP) saga last year when FDA went against the 7-to-4 positive advisory committee recommendation and turned down the Northera application mainly because of just one FDA dissenting member. Chelsea has now filed a new NDA for the same drug using newer/refreshed version of their existing studies. Many are saying that this time Northera will be approved. Your opinion will help me as I am having problems deciding whether to keep my position until FDA decision or cashing out now with modest benefit.
I remember Chelsea well, painfully so. I wrote a column in February 2012, right after the positive FDA advisory panel, offering
five reasons why U.S. regulators would approve Northera
as a new treatment for neurogenic orthostatic hypotension -- a chronic condition characterized by extremely low blood pressure.
I was wrong. FDA rejected Northera.
Here we go again. Chelsea resubmitted Northera to FDA. This time, the approval filing includes data from another phase III study showing significant and meaningful reductions in dizziness and lightheadedness --- the FDA's preferred endpoint to measure clinical benefit in NOH patients. Chelsea still lacks data demonstrating durability of Northera's effect, but FDA appears willing to allow a post-approval trial to take care of this commitment.
FDA set Jan. 3, 2014 as the approval decision date for Northera. The agency also told Chelsea that it may bring the drug in front of a second advisory panel prior to making a final decision. The first panel voted in favor of Northera despite hairy data and an oppositional FDA. It's hard to envision a scenario under which a second panel -- presented with even more data confirming Northera benefit for NOH patients -- doesn't also vote to recommend approval.
I believe there's a 75% chance FDA approves Northera on the second go-around with Chelsea. The stock's current market value of less than $200 million does not fully account for the drug's approval and commercial market opportunity.
Jane P. emails:
"Any thoughts on the current crop of biotech IPOs?"
The biotech IPO market is on fire. The offerings are coming so fast, it's hard to keep up with all the new companies.
Fierce Biotech's
John Carroll does a nice job recapping the
biotech IPO action so far this year
. He also throws in a reality check:
Up until this year, investors had been steering clear of biotech IPOs, leery of the kind of extraordinary risks associated with drug development work, where an unexpected glitch can wipe out a company's value in minutes. But a sudden influx of IPOs doesn't mean that investors have thrown caution to the wind. For every hot stock like Chimerix (CMRX) - Get Chimerix, Inc. Report, there was a company like Ambit (AMBI) , which couldn't come close to its initial price range. Investors are still being choosy about what they like, and the long-term investors that helped create these companies are often seen coming in to make sure the IPO gets off on the right foot.
I agree with John, although I'd say the party is raging to the point now where investors are definitely losing their inhibitions.
Epizyme
(EPZM) - Get Epizyme, Inc. Report
shares have almost tripled in value since the IPO in June. The company's market cap exceeds $1 billion even though none of its drugs have human clinical data yet. Just yesterday,
OncoMed Pharmaceuticals
(OMED) - Get OncoMed Pharmaceuticals, Inc. Report
priced at $17, opened for trading at $27 and traded as high as $31. The offering was 10 times oversubscribed, from what I hear.
I covered the dot-com IPO scene of the 1990s, so a lot of what I'm seeing today fills me with a dreadful sense of
deja vu
. Fundamentally, the biotech sector and this new crop of public companies are stronger than most anything that went public during the dot-com bubble, but still, the mania is a bit much.
I get that biotech stocks are in demand but a lot of what you're witnessing today with the IPOs is funds chasing performance. It will be very interesting to see if these new stocks can sustain their outperformance after lock-ups expire and the frenzied buying dies down.
A lot of good biotech companies are taking advantage of this wide-open window to come public. No doubt. But be warned that there are some crappy companies in the mix, too. The good and the bad are jumbled together now and hard to differentiate, but that will change over the next six months to a year.
-- Reported by Adam Feuerstein in Boston.
Adam Feuerstein writes regularly for TheStreet. In keeping with company editorial policy, he doesn't own or short individual stocks, although he owns stock in TheStreet. He also doesn't invest in hedge funds or other private investment partnerships. Feuerstein appreciates your feedback;
to send him an email.