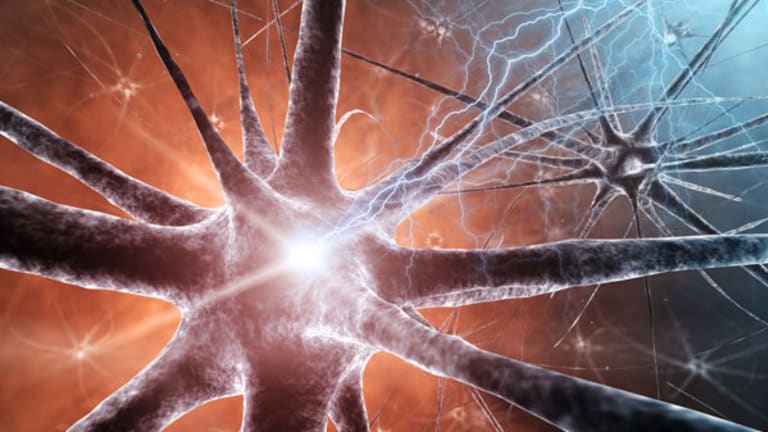 Biotech Stock Mailbag: Rockwell Medical, Oxigene, Prosensa, Sarepta
Biotech columnist Adam Feuerstein answers readers' questions about health care.
Biotech columnist Adam Feuerstein answers readers' questions about health care.
BOSTON (TheStreet) -- This week's Biotech Stock Mailbag opens with Rockwell Medical (RMTI) - Get Report .
Stuart A. writes: "Adam, Rockwell Medical has an FDA advisory committee meeting coming up soon. Can you talk about the issues that might be raised there?"
The Food and Drug Administration is convening an advisory panel on Nov. 6 at which outside experts will review Rockwell's Triferic and vote on whether to recommend its use for the treatment of iron replacement and maintenance of hemoglobin in kidney dialysis patients. The outcome of the advisory panel will be used by FDA in its ongoing Triferic review. The agency is expected to make an approval decision Jan. 24. 
Triferic is an iron compound that is added to the dialysate (the dialysis fluid) and used to "clean blood" during dialysis. Every time a kidney disease patient undergoes dialysis, he/she loses a small amount of iron from the blood. Managing iron loss to maintain proper hemoglobin levels and avoid anemia is a big -- and expensive -- part of caring for dialysis patients. Today, kidney disease doctors use oral iron supplements, intravenous (IV) iron and erythropoeitin-stimulating agents (ESAs) to maintain hemoglobin and manage anemia. Rockwell believes that adding small amounts of iron-containing Triferic into the dialysate used during every dialysis procedure is a more effective and potentially less expensive way to replace lost iron stores in kidney dialysis patients.
Rockwell conducted three phase III studies of Triferic, all of which met their respective primary endpoints. These studies form the basis for the Triferic FDA approval filing. Clinical trials can achieve their primary endpoints with statistical significance and therefore be deemed positive but nonetheless produce outcomes that may not sufficiently benefit patients in the real world.
My best guess is that FDA intends to raise the issue of the "clinical meaningfulness" of the Triferic data at the Nov. 6 advisory panel meeting. 
Let me give you some examples of what I believe will be the major controversies with Triferic debated at the FDA meeting. [Full disclosure: I was once more bullish about Triferic than I am now after thinking a lot harder about the study results.]
Two of the phase III studies conducted by Rockwell -- dubbed CRUISE-1 and CRUISE-2 -- were designed to demonstrate that Triferic was capable of maintaining hemoglobin levels in kidney dialysis patients. In the CRUISE-2 study, kidney dialysis patients were randomized to dialysis treatment with dialysate augmented by Triferic or regular dialysis with a placebo added to the dialysate. The mean change in hemoglobin from baseline to the end of treatment was 3.6 grams/liter in favor of Triferic over placebo. This was the primary endpoint of the study, which hit statistical significance.
Here's how the 3.6 grams/liter change in mean hemoglobin broke down in the CRUISE-2 study: Triferic patients reported a mean change (drop) in hemoglobin of -0.5 grams/liter. The placebo patients reported a mean change in hemoglobin of -4 grams/liter -- a bigger drop.
The difference in hemoglobin between the Triferic and placebo looks large but only because Rockwell reports the data in grams/liter. Typically, hemoglobin levels are reported in grams/deciliter. When you convert Rockwell's reported results into standard measurements, the mean change in hemoglobin between Triferic and placebo is only .36 grams/deciliter. That's a very small, real-world difference, and I suspect the FDA will ask panel experts to weigh-in on whether that magnitude of change really matters. 
Another issue for the Nov. 6 panel is likely to be the use of a placebo control arm. Nearly all of the "benefit" derived in this study came from the large drop in hemoglobin in placebo patients. In CRUISE-2, hemoglobin levels in Triferic patients declined but placebo patients had a bigger drop in hemoglobin. 
Rockwell didn't allow kidney dialysis patients in the study to use oral iron or IV iron to manage hemoglobin and anemia. If the study had been designed to compare Triferic with IV iron -- an active control known to increase hemoglobin -- the study would not have met its primary endpoint. [Note: I focus on the CRUISE-2 study data but CRUISE-1 study had an identical design and the same result, so the points I'm making are applicable there too.]
Rockwell conducted a third phase III study, dubbed PRIME, designed to show that adding Triferic to dialysis could reduce the use of costly ESAs. As with the other two studies, PRIME achieved its primary endpoint, with Triferic demonstrating a 37% decrease in ESA use compared to placebo. The result was statistically significant, but was it clinically relevant? 
Maybe not. Triferic patients started the study with a baseline ESA dose of 9,448 units/week. At the end of the study, ESA dose in the Triferic arm was 10,557 units/week -- an increase of 1,109 units per week. For placebo patients, the corresponding ESA dose usage at baseline and end of study were 9,049 units/week and 13,345 units/week -- an increase of 4,296 units/week. Triferic patients required less ESA than placebo patients during the study, but patients in both arms still required more ESAs. Adding Triferic during the dialysis procedure did not reduce ESA use, it just increased ESA use less. FDA and the panel are likely to debate the relevance of these results. 
I'm sure there will be other issues raised during the Nov. 6 panel, but overall, the data I discussed raise questions about the clinical significance of adding Triferic to the dialysis process. Oral and IV iron, supplemented by ESAs, do a very good job of maintaining hemoglobin and managing anemia. Yet it's not clear whether Triferic brings anything new to the dialysis treatment landscape. Rockwell will surely argue otherwise. I'm not predicting a negative FDA panel vote with certainty, I'm just saying the company has a big challenge ahead on Nov. 6. 
How do I respond to this question? Maybe it's because I'm the alpha dog of biotech and feel the need to mark my territory?
Every wonder who buys bulletin board stocks like CytoSorbents (CTSO) - Get Report  -- Jeffrey B. is one those people. He dislikes my cautious view on the stock from last week:

Mr. Feurerstein.  I hope some puts you [BLEEP] little [BLEEP] in jail. I hope there forms a list of people who are cannot receive treatment with a Cytosorb filter and your name is on top and I hope you get sepsis soon Hoping you have a terrible day and life

Moving on... 

Slow down. Six billion dollars in sales is a tad optimistic. Here's where Oxigene (OXGN) stands today. 
On Nov. 9, a researcher representing the Gynecological Oncology Group (GOG) will present data from the phase II study of fosbretabulin (formerly Zybrestat) in advanced, platinum-resistant and recurrent ovarian cancer. When we last heard about this study in March, GOG announced that the combination of fosbretabulin and Roche's (RHHBY) Avastin reduced the risk of tumor regrowth or death (progression-free survival) by 32% compared to Avastin alone. The result was statistically significant.
An abstract for the GOG study is publicly available on the International Gynecologic Cancer Society web site, containing some new data: Median progression-free survival (PFS) for the fosbretabulin/Avastin arm was 7.3 months compared to 4.8 months for the Avastin-alone arm -- statistically significant. The abstract does not contain data on overall survival from the study and an Oxigene spokesperson tells me the company does not know if survival data will be presented on Nov. 9 at the meeting. Stay tuned, I guess. 
Oxigene hasn't rushed to the FDA seeking fosbretabulin's approval for recurrent ovarian cancer because it's not entirely clear yet if regulators here are willing to approve a drug based on a statistically significant PFS benefit alone, without an overall survival benefit. We'll get an answer soon, however, because Roche expects FDA to issue an approval decision for Avastin in this same recurrent ovarian cancer patient population on Nov. 19. Roche is seeking an expansion of Avastin's label based on a study demonstrating a PFS benefit favoring Avastin but without an overall survival benefit. 
If FDA approves Avastin for recurrent ovarian cancer on PFS data, Oxigene has a legitimate argument to make advocating for fosbretabulin's approval. There may be other issues with the current study which prevent Oxigene from using it as the basis for approval. The company may still need to conduct a larger, phase III study to confirm the benefit of adding fosbretabulin to Avastin in recurrent ovarian cancer. But Oxigene fans should definitely keep close tabs on the FDA's Avastin decision on Nov. 19. Good news for Roche on Nov. 19 could be a spark also sending Oxigene shares higher. 
I should add, if FDA rejects Avastin on Nov. 19, Oxigene's regulatory outlook for fosbretabulin remains murky.
Adlai P. writes: 

As you know, Prosensa (RNA) filed a rolling NDA for drisapersen this week. I am curious if this means if the FDA approves drisapersen before a potential eteplirsen approval, Prosensa would have seven years of marketing exclusivity in DMD patients amenable to exon 51 skipping theapy? I would think normally this would not be the case, but I know in the EU, Prosensa has a patent preventing Sarepta Therapeutics (SRPT) - Get Report from treating these patients in Europe. Thus, I am curious if something similar could happen in America.

Two different issues here: Patent protection and orphan drug exclusivity. Prosensa does own European patents covering exon-51 skipping therapies for Duchenne muscular dystrophy. Sarepta Therapeutics is challenging the validity of these patents, but right now, Prosensa does have intellectual property protecting drisapersen and blocking Sarepta from selling eteplirsen in Europe if the drug was approved. The patent situation in the U.S. allows both companies to operate freely. 
Regarding orphan drug exclusivity, the FDA grants seven years of marketing exclusivity to the first company receiving approval for a drug treating a rare, "orphan" disease. The exclusivity only prevents "similar" orphan disease drugs from being approved and marketed at the same time. Prosensa's drisapersen and Sarepta's eteplirsen have different chemical structures even though they treat the same disease in a similar way.
If FDA were to approve Prosensa's drisapsersen first, Sarepta would not be frozen out of the U.S. market. Same applies in the reverse scenario. 
That's all for this week. Thanks for your interest, and keep those cards and letters coming.
Adam Feuerstein writes regularly for TheStreet. In keeping with company editorial policy, he doesn't own or short individual stocks, although he owns stock in TheStreet. He also doesn't invest in hedge funds or other private investment partnerships. Feuerstein appreciates your feedback;
to send him an email.