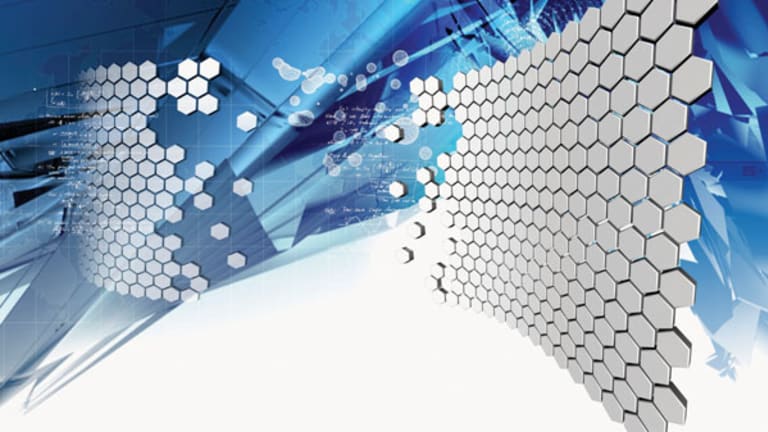 Publish date:
Biotech Stock Mailbag: Orexigen
Biotech columnist Adam Feuerstein answers readers' questions about drug and health care-related firms.
Biotech columnist Adam Feuerstein answers readers' questions about drug and health care-related firms.
BOSTON (
) -- Sick of obesity stocks yet? Never! Leslie C. asks, "What's going to happen at the FDA advisory panel for
Orexigen Therapeutics
(OREX)
?"
I wish I knew but I'm really looking forward to Dec. 7, when the FDA brings together its weight-loss and drug safety experts once again to review Orexigen's diet pill Contrave. I will definitely be live-blogging this panel; stay tuned for details.
Like the tortoise's race against the hare, Orexigen has some real advantages over its chief rivals. The FDA and its two previous weight-loss advisory panels threw some nasty stuff at
Vivus
(VVUS) - Get Report
and
Arena Pharmaceuticals
(ARNA) - Get Report
. Orexigen's advantage is being last. The company should have learned enough from the previous panels to put together a presentation that answers the obvious safety questions that will be raised and argues strongly for Contrave's approval.
Like the
and
Arena
panels before, safety, safety and more safety will be the theme of the day. Contrave is a combination pill consisting of two approved drugs, naltrexone and bupropion. Expect a lot of inquiry about elevated blood pressure, heart rate and an increased risk for seizures -- known side effects of bupropion.
And like Vivus and unlike Arena, Orexigen's Contrave may not get as many questions about efficacy since patients in the clinical trials were able to lose substantial amounts of weight.
It's hard to be overly optimistic about Orexigen's chances on Dec. 7. The two previous FDA panels both voted against Vivus' Qnexa and Arena's lorcaserin. Later, the FDA rejected both drugs. The approval bar for a new weight-loss drug is high!
Orexigen, however, may prove once again that slow and steady wins the race.
My fellow Tweeps had a lot to say about my story Thursday detailing a wrongful termination lawsuit that accuses
MannKind
(MNKD) - Get Report
of
covering up alleged data fraud in clinical trials of Afrezza
, the company's inhaled insulin device.
@rscalese tweets, "It is difficult to accept that Alfred Mann would risk so much after all the previous successes."
Mann is the founder of MannKind, an entrepreneurial business legend and a billionaire. Many of MannKind's supporters believe in Afrezza's eventual approval because of Mann's stellar track record.
I understand that, but I also know that everyone fails at some point. Isn't it smarter to look at each business venture -- MannKind, in this case -- on its own merits and forget about what Mann did or didn't do in the past? You only need to look at the recent past to find examples of highly regarded and successful business executives who fall from their lofty perch.
This may sound simplistic and crass, so my apologies, but I've always thought it worrisome when someone names a company after himself.
@mmrbbe tweets, "The guy was fired."
Right, neither side is disputing the fact that John Arditi, the MannKind manager and plaintiff in the suit, was fired. Arditi, however, in his lawsuit, claims he was wrongfully terminated because he wouldn't go along with MannKind's coverup of the Afrezza data problems. He's a classic whistleblower. MannKind asserts that Arditi was fired for good cause.
Who do you believe? Perhaps we need to wait for a jury to decide. A more prompt verdict on MannKind and Afrezza, however, will come Dec. 29 when FDA is expected to decide whether to approve the diabetes device or not.
@bankarb tweets, "Where does MannKind bottom?"
I'm not a trader so I don't have any insight into MannKind's near-term support levels. Oppenheimer analyst John Newman -- a MannKind bear -- has a sell rating and a $2 price target on the stock because he thinks FDA rejects Afrezza and requires additional clinical trials before the company can resubmit a third time for approval.
That's how I look at the downside in the stock, although with MannKind's funding issues, it's not hard to see the stock trading lower than $2 if FDA rejects on Dec. 29.
Lastly on MannKind, George H. emails, "What prompted the MannKind article? The 10-Q came out on Oct. 29."
Correct. As I noted in my story, MannKind disclosed the lawsuit in its most recent quarterly filing with the SEC on Oct. 29. However, details about the lawsuit, including the specific charges made by Arditi, were withheld. I was able to obtain a copy of the lawsuit late on Nov. 3 and wrote a story about it the next day.
George is implying that there wasn't sufficient news in the lawsuit to justify a story. I'd say the reaction to my story proves otherwise.
Sticking with Twitter but moving on to
Exact Sciences
(EXAS) - Get Report
, @goldsgymftl asks, "Riddle me this, EXAS has good news and the stock goes down, VVUS gets CRL and they bounce 30%????"
Yes, it's the old expectations game.
Exact Sciences shares fell a week ago Thursday
after the company unveiled positive (but very much expected) results from an early study validating its non-invasive stool-based gene test for colon cancer.
Skeptics argue that the stock dropped because the Cologuard data weren't as positive as one might have hoped. I recognize that the data leave some unanswered questions but were still positive overall. I think Exact Sciences' stock fell more because of the great run higher going into the data presentation. Once it was over, Exact faced two issues that turn off a lot of short-term traders: No more news for quite some time and the likelihood that the company would raise money.
In fact, Exact Sciences did raise money on Wednesday, which should remove that overhang. That leaves the news vacuum. Exact isn't scheduled to start a pivotal registration trial for Cologuard until the second half of next year. It's a long road until approval, which means many investors don't feel the need to rush in and buy the stock.
As I said above, I'm not a trader. I'm excited about the prospects for Cologuard to dramatically increase the detection rates for early-stage colon cancer. The test has the potential to be a real game changer, and if the early results presented last week are confirmed in the next round of studies, Exact Sciences, with a $250 million market cap, is going to look really cheap.
@actionjack2000 is a big fan of Arena and he has a complaint: "$VVUS once it gets it's CRL, lets see if the media says 'rejected' in the headline like another recent obesity drug."
Vivus did get its complete response letter from the FDA, which means the agency rejected Qnexa. The same thing happened to Arena's lorcaserin: The FDA rejected the drug.
The Areniacs like to play semantical games because they still can't come to terms with the fact that they lost money with the stock. The FDA has two choices to make when it reviews new drugs. It can approve a new drug, or it can reject a new drug. That shouldn't be too hard to understand.
A complete response letter, or CRL, is a rejection. A CRL doesn't mean that a drug will never be approved in the future, and in fact, many drugs handed CRLs the first time around come back to be approved later. It can take years and tons of new money to accomplish, but it does happen. Other drugs, of course, are never approved. Instead, the FDA just issues CRL after CRL after CRL.
Areniacs have a lot more to worry about with lorcaserin than something silly like complaining about the use of "rejection."
@MedRepDad asks about
Avanir Pharmaceuticals
(AVNR)
, "Do you think AVNR gets bought now? PFE, GSK, MRK???"
No, I don't think Avanir will be acquired. I can't rule out the possibility entirely, of course, but the odds are low. Why? Because Avanir's newly approved Nuedexta has lousy intellectual property protection.
Nuedexta is a combination of two approved but generic components -- dextromethorphan and quinidine. As a result, Avanir can only claim method of use patents on the drug as a treatment for the neurological disorder pseudobulbar affect. Method of use patents are relatively easy for generic filers to fight or circumvent, which reduces the net present value of the drug for any company kicking Avanir's tires and thinking about an acquisition.
Another reason to throw cold water on takeout speculation is my belief that Nuedexta's commercial potential is small. Let's call it a $50million to $100million drug at peak -- certainly too small to interest
Pfizer
(PFE) - Get Report
,
GlaxoSmithKline
(GSK) - Get Report
or
Merck
(MRK) - Get Report
. The Avanir bulls think the drug has the potential to rack up $350 million to $600 million in sales, roughly. That's crazy high to me, but we'll wait for the launch and subsequent quarters of sales to see who is right.
Arthur K. writes, "I have been a holder of
Spectrum Pharmaceuticals
(SPPI) - Get Report
coming on two years. I made some mistakes not selling but didn't expect Fusilev not being approved for an expanded label after FDA asked Spectrum to provide the drug on generic shortage. Now, there is a second second shortage. I'm concerned Spectrum will have to dilute again based on negative cash flow due to higher costs to build a sales network to sell drugs. Would you comment on this company based on current stock price and it's prospects with its pipeline and financial situation."
I'm working with incomplete information since I didn't listen to Spectrum's conference call Thursday morning and the transcript isn't available as I type this Thursday night. With that said, I was encouraged by Zevalin sales of $7.7 million in the quarter, which puts the company within easy reach of its $27 million to $29 million sales guidance for the year. Moreover, the worrisome stagnation in Zevalin sales seen in the second quarter looks now to be one-time, Icelandic volcano-related issue.
Fusilev sales of $6 million in the quarter were way higher than sales of just $300,000 in the year-ago quarter due to the current generic leucovorin shortage. I don't know how sustainable these sales are until Spectrum gets Fusilev approved for colon cancer, which could happen next year.
Overall, I see reasons to be encouraged. Spectrum still loses money -- 9 cents a share in the September quarter -- but the cash burn is a manageable $2.5 million per quarter and the company has a lot of cash in the bank.
The key to Spectrum's turnaround is Zevalin. It would be great to see the company break the $30 million sales mark for the year, which would essentially double sales from last year. Removing the onerous Bioscan requirement from Zevalin's label next year could fuel another jump in growth.
--Written by Adam Feuerstein in Boston.
>To contact the writer of this article, click here:
Adam Feuerstein
.
>To follow the writer on Twitter, go to
http://twitter.com/adamfeuerstein
.
>To submit a news tip, send an email to:
.
Adam Feuerstein writes regularly for TheStreet.com. In keeping with TSC's editorial policy, he doesn't own or short individual stocks, although he owns stock in TheStreet.com. He also doesn't invest in hedge funds or other private investment partnerships. Feuerstein appreciates your feedback;
to send him an email.