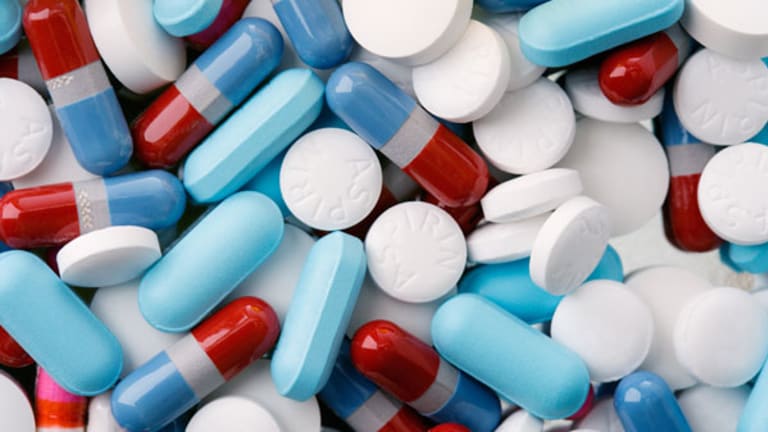 Biotech Stock Mailbag: NexMed
Biotech watchdog Adam Feuerstein answers readers' questions about NexMed, Cell Therapeutics and other news-worthy stocks.
BOSTON (TheStreet) -- This week's Biotech Stock Mailbag heads to Twitter for the first question.(You can follow my Twitter feed here.)
@aeroforce asks, "
Any thoughts on NexMed's( NEXM) erection cream looking for approval in Canada?
"
NexMed is developing a topical cream for erectile dysfunction (I hope you can figure out where it's applied) that has been beset by approval delays in the U.S. and Canada.
In July 2008, the U.S. Food and Drug Administration refused to approve NexMed's erectile dysfunction (ED) cream, Vitaros, citing concerns about a possible cancer risk and manufacturing issues. Just last month, Canadian regulators also turned it away, citing manufacturing deficiencies. NexMed is working to address all these concerns. The company submitted a cancer risk study to the FDA and is now awaiting the agency's response.
I haven't dug deep into all the regulatory issues involving Vitaros, so I'll assume the drug gets approved eventually. I'd be more worried about whether the product has a commercial future.
The active ingredient in Vitaros is a blood vessel-dilating drug known as aloprostadil.
Vivus
(VVUS) - Get VIVUS, Inc. Report
used to market an ED product known as Muse, which also contained aloprostadil. Muse was a commercial flop because 1) it required the man to insert a small pellet-sized dose inside his penis, and 2) soon after Muse launched,
Pfizer
(PFE) - Get Pfizer Inc. Report
received FDA approval for Viagra.
Needless to say, men with erection troubles were much happier to swallow the little blue pill than to manually insert anything down there. Viagra became a blockbuster; Muse busted.
An aloprostadil cream might be a preferred method of administration, but the clinical data on topical aloprastadil only shows a modest improvement in erectile function. I'm also a bit freaked out by the "burning sensation" side effect observed by some men. Um... no thanks to anything that burns down there.
NexMed is also going to face a stiff challenge from cheap, generic versions of Viagra when Pfizer loses patent protection in 2012.
Again, from Twitter, @EdHeavey asks, "
Anything about ImmunoGen (IMGN) - Get ImmunoGen, Inc. Report?
"
I like ImmunoGen, but I feel like the stock is stuck in limbo as
Roche/Genentech
decides on a regulatory filing strategy for the breast cancer drug T-DM1.
I will be surprised if Roche decides against seeking U.S. approval for T-DM1 based on the
very strong results from phase II study
in third-line metastatic breast cancer patients that were presented last December. The uncertainty remains around timing of the filing. I expect T-DM1 to be submitted to the FDA in the first half of this year, but until Roche comes out and says something definitive, ImmunoGen's stock price will be weighed down.
When T-DM1 is filed, I'd think it's entirely possible that ImmunoGen's stock price will return to the $8-9 level.
Outside of third-line breast cancer, Roche is still very much engaged in advancing T-DM1 into larger breast cancer treatment opportunities. Essentially, T-DM1 could one day replace Herceptin as the best-in-class drug for Her-2 positive breast cancer treatment. That's a very good thing for ImmunoGen, long term.
Jason B. writes, "
What is your take on Sequenom (SQNM) ? I have researched and like what is coming down the pipeline. Also, the large trial will be complete in June. Short interest is still high (16 million shares) and new management is doing a better job so far. If they can get the T21 across the goal line, it could be the next Dendreon (DNDN) or Human Genome Sciences( HGSI)? I'm always looking for a favorable risk-reward ratio. I think Sequenom could fit the bill. Downside is they will need to raise more money this year or partner.
"
I look at Sequenom with a lot of caution. I do believe in the validity of the underlying science, which means genetic material from the fetus (could be DNA or RNA) is present and can be detected in the blood of the mother.
The big unanswered question, however, is whether Sequenom, or anyone else, can develop a reliable, accurate and non-invasive genetic test that can "read" that fetal DNA or RNA and allow doctors to diagnose a host of diseases, most notably Down's syndrome.
Sequenom's blowup last year calls into serious question the company's ability to turn the science into a viable commercial test product. Certainly, Sequenom's credibility after its "data mishandling" fiasco is in tatters, so it's going to take large and independent clinical trials to give anyone confidence in a prenatal gene test from the company's labs.
At this point, Sequenom is still trying to finalize its prenatal Down's syndrome test, which will be used to screen for Down's in patient samples that are being collected. These important validation studies could start the latter half of this year and into 2011.
Could Sequenom be another Dendreon or Human Genome Sciences? Sure, why not? If a real non-invasive, prenatal test of Down's can be developed and validated, the stock could return to the teens or higher.
How likely is that? I have no idea.
Dan M. asks, "
What's the story with Targacept (TRGT) ?
"
I love Targacept for its experimental depression drug TC-5214. The
phase II data on TC-5214 that Targacept presented last October was phenomenal
, and it led to the signing of a
monster partnership with AstraZeneca
in December.
TC-5214 is going to be a huge drug in the depression treatment market. The problem for a lot of investors looking at Targacept today is time -- there's too much of it between now and when AstraZeneca and Targacept plan to start the first phase III study of TC-5214 in the middle of the year.
My sense is that
Targacept is viewed as being catalyst deprived
, which is the kiss of death for a lot of investors who figure, 'why own a stock now if there's no trade-able event on the near horizon?'
I can understand that sentiment, but I also know that Targacept at $20 a share and an enterprise value of $500 million is a total steal based on the blockbuster potential of TC-5214. Patience will be rewarded.
Let's turn the Mailbag over to reactions, comments and questions on my coverage of
Cell Therapeutics
(CTIC) - Get CTI BioPharma Corp. Report
and its
quest to get pixantrone approved by the FDA.
From Twitter, @biostockrsr asks
with snark, "
Does the ODAC advisory panel delay give Cell Therapeutics enough time to do another financing?
"
Cell Therapeutics CEO Jim Bianco
Let's see, Cell Therapeutics only lost $116 million in 2009; the company has $66 million in the bank but is burning about $25 million per quarter; it has another $40 million in debt due in the middle of the year.
I'd say Cell Therapeutics better find the time to do another financing!
On the quarterly call Thursday, Cell Therapeutics CEO Jim Bianco said the company would be cash flow positive in the fourth quarter. Of course, that's exactly the guidance he gave last year about the recently closed fourth quarter, but oops! the company ended up losing $27 million.
The other bit of news from Bianco Thursday was that the FDA's advisory panel meeting for pixantrone is likely to be rescheduled for later this month or early March.
Report Allen S. to the proper authorities -- he agrees with me:
"
Right again! Thank you so much for your insights. I'm sorry that you've been taking such heat from the Cell Therapeutics bullish fools over the past year. I was in the stock for the run up and exited after reading your articles. Thank you again for saving me from this over-hyped and worthless company. Cell Therapeutics is indeed the money pit of small-cap biotechs. You've become one of my favorite sources of biotech information due in large part to your keen and correct insights on Cell Therapeutics and Hemispherx (HEB) .
"
"Hbraff" posted the following comment on our site:
"
Man, you're really pulling for straws by harping on whether there is an SPA or not! The reality of the situation is that if the FDA thought the study size was too small, there would NOT be an ODAC meeting coming up!! It would NOT have gotten that far! Keep tryin!!
"
I'm not harping on the question over whether Cell Therapeutics has an SPA (special protocol assessment) for the pixantrone study. Fact: The FDA invalidated the SPA when Cell Therapeutics changed the pixantrone study by only enrolling 40% of the planned patients. And yes, if you read the FDA's review of pixantrone, you know that the lack of an SPA is a very big deal -- and not in a good way -- for the drug's chances of getting approved.
On his call Thursday, Bianco passed the buck on the topic when he claims the FDA never told him or anyone on this staff that the SPA was no longer valid. This, he explains, is why Cell Therapeutics continued to claim that the SPA was still intact.
Doesn't that sound a lot like "The dog ate my homework?"
Finally, a memo to the guys at
BioMedReports
: It's probably a good idea to educate yourself before issuing a press release squawking at a supposed error I made in last week's Mailbag about
Keryx Pharmaceuticals'
(KERX) - Get Keryx Biopharmaceuticals, Inc. Report
design for the phase III study of
perifosine in colon cancer
.
What you don't seem to understand (but you should) is that when patients were treated with perifosine in the phase II study, doctors didn't know that patients with the wild-type KRAS gene were the only ones capable of responding to EFGR inhibitors like Erbitux. Keryx didn't collect data on the KRAS gene status of the 50% of patients in the phase II study treated previously with Erbitux, therefore it cannot say what impact this may have had on the final efficacy results reported for perifosine from that study.
Today, colon cancer patients are screened for KRAS status, which directs treatment to include or exclude Erbitux or Vectibix, another EFGR inhibitor. How this relatively new development in colon cancer treatment will impact perifosine's phase III study is not known, which is why I appropriately raised the issue as a risk factor.
-- Reported by Adam Feuerstein in Boston.
Follow Adam Feuerstein on
.
Adam Feuerstein writes regularly for TheStreet.com. In keeping with TSC's editorial policy, he doesn't own or short individual stocks, although he owns stock in TheStreet.com. He also doesn't invest in hedge funds or other private investment partnerships. Feuerstein appreciates your feedback;
to send him an email.