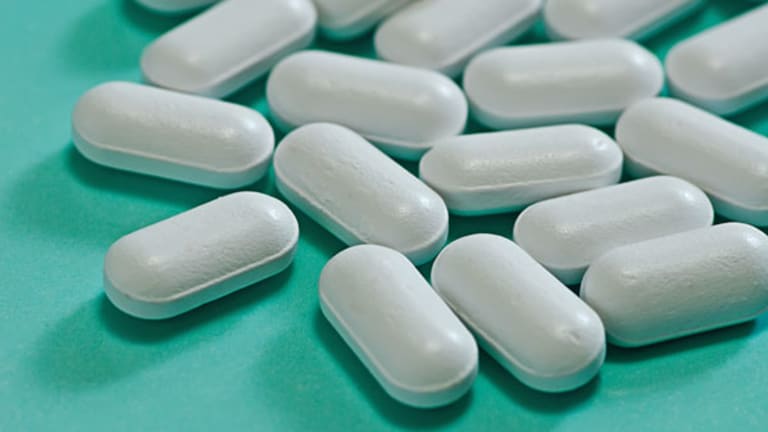 Biotech Stock Mailbag: Neuralstem, Genfit, Intercept, Amarin
Biotech columnist Adam Feuerstein answers readers' questions about health care companies.
Biotech columnist Adam Feuerstein answers readers' questions about health care companies.
BOSTON (TheStreet) -- A question about Neuralstem (CUR) - Get Report and its stem-cell therapy for ALS kicks off this week's Biotech Stock Mailbag.
Steve writes, "If 47% of the people responded well and their progression of the disease slowed considerably, then I see this as a huge success for a disease with no cure. I don't have ALS or know anyone that does, but if I had it, I would immediately want the treatment knowing that there is a 47% chance that I will respond positively to it and it would DRASTICALLY slow the progression of the disease. Wouldn't you agree, or am I missing the point somewhere?"
Eight of the 15 (53%) ALS patients enrolled in the study saw their ALSFRS scores fall from an average of 40 to 14 over nine months. This is a rapid decline in muscle function and suggests NSI-566 accelerates the progression of ALS.
If you believe 47% of patients in the Neuralstem study benefit from NSI-566, you can't ignore the 53% of patients who fare far worse and may actually be harmed by the stem cell therapy.
This is why responder vs. nonresponder analyses are nonsense. The more appropriate analysis looks at all the patients treated with NSI-566 and compares their ALSFRS performance to patients not treated with NSI-566. Neuralstem didn't employ a control arm in the phase II study, but the next best thing would be to compare the data from the 15 ALS patients enrolled to published natural history studies of ALS patients.
RMandel34 writes, "Thank you for the article about Genfit (GNFTF) and the explanation of their NASH [fatty liver] study, but I hope you can help me with a question. You say people expect the Genfit study to be successful but if that is true, why would Intercept Pharma (ICPT) - Get Report be acting so strong? Shouldn't Intercept stock fall? If you could clarify this it would be great."
It's a great question. The chart below tracks six-month performance of Genfit (as it trades on the Paris stock exchange) and Intercept. Both stocks are on uptrend heading into the Genfit's pending announcement of the GFT-505 phase II data in NASH. In March, Intercept, and not Genfit, has been the stronger stock, which seems counterintuitive if investor consensus believes the GFT-505 study will be positive.
I asked RBC Capital analyst Michael Yee for help answering this question. "Yeezus," as we like to call him, has a good ear for what professional biotech investors are thinking.
"Genfit's stock is still near relative highs so people expect [GFT-505] to work," Yee said. "But ever since Intercept received Breakthrough Therapy Designation [for OCA], people realize that it's a drug. People didn't necessarily think so before Breakthrough."
The FDA awarded Breakthrough Therapy status to Intercept's OCA for NASH at the end of January. Intercept's stock price has been moving higher ever since as investors have become more confident in the company's negotiations with FDA about how to design a phase III study of OCA in NASH.
Estimates vary (and are controversial), but there could be 12 million people in the U.S. and Europe with a diagnosis of NASH plus advanced liver fibrosis. That's a treatable patient population larger than hepatitis C. With a market so potentially large, multiple drugs could easily find a role, so Genfit's upcoming GFT-505 study results are not winner-take-all stakes.
When the GFT-505 study results are announced, Yee says to look most closely at the drug's effect on liver fibrosis because this could be where Intercept's OCA could have advantages.
Vincent L. writes, "Hey Adam hope it's going well for you! Just writing to know if you can update us in your next mailbag about your thought on what's going on with Amarin (AMRN) - Get Report this year? Do you see this as positive or I should take a more neutral point of view and wait to see what happens next?"
Amarin reported fourth-quarter Vascepa sales of $16.5 million, a 17% increase from the third quarter. Vascepa prescriptions grew 11% sequentially. I'd call that slow but steady progress, particularly given low investor expectations for the prescription fish-oil pill. It would be nice to see Amarin reach a $100 million annual run rate with Vascepa in 2015.
The licensing deal for Vascepa in China, Hong Kong and Taiwan reached with Eddingpharm brought in $15 million in upfront cash to Amarin. This deal won't result in an immediate uptick in Vascepa sales since Eddingpharm still has to run clinical trials and get the drug approved, but still, any licensing deal is a positive for Amarin.
Ultimately, Amarin's fate will be decided by the outcome of the Vascepa REDUCE-IT cardiovascular outcomes study. Enrollment is on track to complete this year, and an interim analysis will be conducted in 2016 after 60% of events are recorded. For Amarin and its investors, there is nothing more important than the outcome of that interim analysis. The company needs positive results for FDA to expand Vascepa's triglyceride-lowering label. The home-run scenario is REDUCE-IT stopping early for positive efficacy. If the study continues, final analysis won't be ready until 2017-2018.
Amarin shares are on a nice run, up 150% year to date with most of the gains coming since early February. I don't have an explanation for the recent rise in the stock but it could be tied to recognition that the REDUCE-IT interim isn't too far away. I'd expect a lot more investor attention as we get deeper into 2015.
Adam Feuerstein writes regularly for TheStreet. In keeping with company editorial policy, he doesn't own or short individual stocks, although he owns stock in TheStreet. He also doesn't invest in hedge funds or other private investment partnerships. Feuerstein appreciates your feedback; click here to send him an email.