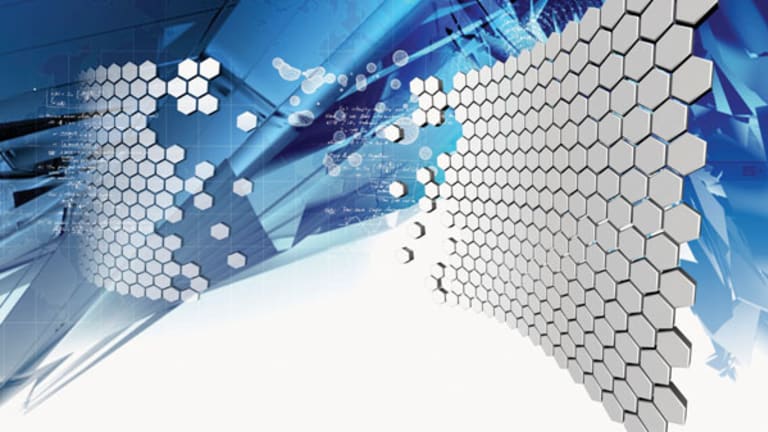 Biotech Stock Mailbag: Mela, Osiris, Talon
Biotech columnist Adam Feuerstein answers readers' questions about health-care companies.
BOSTON (
) -- This week's Biotech Stock Mailbag opens by noting the passing of
Genta
, which announced plans to file for Chapter 7 bankruptcy this week after 21 years and $1.3 billion in wasted investor capital. We'll miss you Ray Warrell, you taught a lot of investors -- and a certain journalist -- how to be skeptical of biotech zeroes. Thank you!
A housekeeping note: The Mailbag is taking a two-week August hiatus so I can enjoy some vacation time. The column will return Aug. 24.
Moving on to your emails and tweets:
@WatchStocks tweets:
"What's up with $MELA now? Is it dead and going down quick or would you think there's a turnaround soon?"
Mela Sciences
(MELA)
reports second-quarter financial results on Aug. 7, so we'll see if the company can improve upon the lackluster performance of the first quarter when MelaFind revenues totaled just $11,000 (albeit from just a few weeks of marketing.)
Cowen & Co. is projecting second-quarter sales of $500,000 while consensus is closer to $600,000.
My view remains that MelaFind has no diagnostic utility whatsoever. The device's only value is to provide a new source of quick cash for dermatologists who can sucker patients into shelling out $100 or $200 per scan.
My skepticism was reinforced by a story told to me by a hedge fund manager who booked an appointment with a New York dermatologist to get a first-hand look at MelaFind in action.
My investor source can't be identified by name but he is a Mela bear and has been short the stock at times.
The investor asked the dermatologist to pick a mole on his body that she would definitely
not
consider high risk or a candidate for a biopsy and then scan it with MelaFind. The result: MelaFind suggested the mole be biopsied.
The same "experiment" was repeated. The dermatologist selected another benign-looking mole that she wouldn't recommend for biopsy based on a visual exam. Once again, MelaFind recommended a biopsy.
Then, the investor asked the dermatologist to find a mole on his body that she deemed high risk -- one that she would definitely biopsy. After scanning the selected mole with MelaFind, the device's readout came back benign or low-risk -- no need to biopsy.
Doh!
Three chances at making the right diagnosis, MelaFind whiffs each time. Incredibly, despite the machine's 100% error rate, this New York dermatologist remained a stalwart believer. The investor asked her why she planned on using MelaFind on her patients if the results were so inaccurate. After some hemming and hawing, the doctor finally admitted that her patients are wealthy and can afford the out-of-pocket expense. In total, the doctor said she hoped to clear $40,000 to $50,000 in extra income from MelaFind, on top of the money she makes from performing biopsies.
Mela could do well with MelaFind if all dermatologists are equally greedy. Unfortunately for Mela, not all dermatologists have wealthy New York clients.
Joseph writes:
"Osiris Therapeutics (OSIR) - Get Osiris Therapeutics, Inc. Report generated a whopping $1.6 million in revenue in the second quarter. The company even had the audacity to include the following statement in its press release: 'In the largest study of allogeneic or 'off-the-shelf' stem cells ever conducted in heart-attack patients, reported interim one-year results showing that treatment with Prochymal resulted in a statistically significant reduction in heart failure in patients experiencing first-time acute myocardial infarction.' "
I sense Joseph is egging me on to dish more dirt on Osiris. OK, I'll bite. I found another example of bamboozlement and misleading statements made by Osiris' CEO, Randy Mills.
Randy, you need a fact checker on staff, full time!
The latest episode involving Mills' penchant for telling half-truths occurred during his presentation at the JMP Securities Healthcare Conference on July 13. Mills was discussing Grafix, a stem-cell-soaked bandage that Osiris has been trying to market as a wound-healing cure with little success, as witnessed by the paltry $1.6 million in second-quarter sales.
Naturally, Mills described Grafix in far more glowing terms during his investor chat. Grafix is so effective as a wound-healing agent, Mills insisted, that doctors are pushing Osiris to find new uses for it.
"It was not a long walk for physicians to start figuring out that
Grafix could be used for other things, specifically in the diabetic foot ulcer and limb salvage space," Mills told investors at the JMP Securities conference, according to a recording of his presentation. "So we did a pilot trial where we showed -- I think it was a 60-patient trial -- it showed that we have a 70% closure rate in recalcitrant DFU."
Any therapy that can induce a 70% closure rate in hard-to-treat diabetic foot ulcers would be very promising indeed. Unfortunately, I looked hard to find any evidence or mention of this 60-patient pilot study of Grafix in diabetic foot ulcer patients but came up empty.
Osiris' SEC filings make no mention of the study. ClinicalTrials.gov, the database that is supposed to list all past and current drug trials, has no listing for this Grafix study.
An ongoing "phase IV" reimbursement study of Grafix in diabetic foot ulcer patients is listed.
I asked Osiris to provide the Grafix data from the "pilot trial" described by Mills. The company didn't respond to my request.
Osiris' Web site has no information either, except for a press release dated April 14, 2011:
"Osiris Therapeutics Wins Top Scoring Abstract at the 24th Annual Symposium on Advanced Wound Care"
.
In this press release, Osiris describes an abstract presented at the meeting titled "Limb salvage utilizing a human mesenchymal stem cell-containing skin substitute: results of a
case series
in patients with diabetic foot ulcers."
Emphasis mine.
A case series is not the same as a clinical trial, it's not even a "pilot trial." A case series simply describes treatment and outcome in anecdotal terms and carries very little clinical or regulatory significance.
It gets even worse for Osiris. I was able to obtain a copy of this abstract independently. It describes four diabetic foot ulcer patients treated with Grafix, not the 60 patients claimed by Mills. "Complete wound closure" occurred in all four patients after a median of 17 weeks of treatment -- an entirely unremarkable result particularly since these patients were likely handpicked by the treating physician to solicit the best response possible. There are no control patients to compare against Grafix in the case series.
If you're interested in learning how a legitimate company conducts a real diabetic foot ulcer clinical trial, check out the strong results posted by
Derma Sciences
(DSCI)
from a
phase II study of its experimental wound-healing drug DSC127
.
So to recap: Mills stood in front of investors on July 13 and boasted about the wound-healing attributes of Grafix based on a 60-patient study in diabetic foot ulcer patients. But after some fact checking, the 60 patients were actually four patients and the "pilot trial" was really just an anecdotal "case series" report.
And on this flimsy foundation of fluff, Osiris expects to build a meaningful biosurgery business with Grafix? Good luck with that.
Meantime, I'm still waiting for Mills to explain why he hasn't released data on the
true primary and secondary endpoints of the Prochymal heart attack study
. Osiris also hasn't responded to allegations from investigators involved in the heart attack study that they've been kept in the dark about the data.
Patrick K. asks:
"Can you help me interpret the new Vertex Pharmaceuticals' (VRTX) - Get Vertex Pharmaceuticals Incorporated Report hepatitis C drug data? Will this drug replace Incivek and what does it mean for Gilead Sciences (GILD) - Get Gilead Sciences, Inc. (GILD) Report, Idenix Pharmaceuticals (IDIX) and some of the other companies trying to develop hepatitis C drugs?"
I find it fun to reduce biotech news to musical terms, so when I first saw the new Vertex Hep C data on Monday, my first thought was LL Cool J's seminal rap
"Don't call it a comeback!"
Vertex is still very much in the Hep C game. The company's experimental drug ALS-2200 (at the highest dose tested) yielded a 4.54 log10 reduction in viral load after seven days of dosing in genoytype 1 hepatitis C patients. ALS-2200 wasn't studied directly against similar Hep C "nucs" in this pilot trial but, naturally, that isn't stopping investors from making their own comparisons. The potency of ALS-2200 stacks up quite well compared to Gilead Sciences' much beloved GS-7977 (4.5 log10 reduction after seven days) and
Bristol-Myers Squibb's
(BMY) - Get Bristol-Myers Squibb Company Report
BMS-094 (4.25 log10 reduction after seven days).
Oh, wait, did I just mention BMS-094?
.
The caveat to all this is that the ALS-2200 results, as promising as they are, only come from eight patients dosed for a week. The blowup of Bristol's nuc in phase II on Wednesday night will place greater scrutiny on the longer-term safety of Vertex's new drug. It's a wee bit early to declare ALS-2200 the next Hep C wonder drug. Gilead has already started phase III studies of '7977 so Vertex is probably 18 months to two years behind.
It is worth noting, however, that Vertex enters the coveted Hep C "nuc" club with ALS-2200 by spending far, far less than the $11 billion Gilead spent to buy Pharmasset in order to gain control of '7977. Investors don't seem to care about Gilead overpaying to get into Hep C today but they may care in the future if the treatment pie gets sliced into smaller and less valuable pieces due to a glut of all-oral regimens that all work equally well.
As for Incivek, ALS-2200 isn't a replacement drug. It may be complementary if combination studies planned are successful. The problem, however, is that Incivek is not an attractive drug moving forward due to side effects and dosing (two or three times a day). I'd rather see Vertex test ALS-2200 in combination with a more convenient and less toxic protease inhibitor like
Johnson & Johnson's
(JNJ) - Get Johnson & Johnson (JNJ) Report
TMC435 (co-owned with
Medivir
.) Vertex also needs to find an NS5a inhibitor that it can combine with ALS-2200. Perhaps Idenix's IDX719 might be a good choice?
Matt B. writes:
"What are your thoughts on Talon Therapeutics( TLON)? Any more potential for another rally before PDUFA?"
I spoke with Talon CEO Steven Deitcher last week. He remains "encouraged and hopeful" that FDA will approve Marqibo on or before Aug. 12 -- the company's PDUFA date. (What else is he going to say, really?)
Recall, an FDA advisory panel voted 7-4 to recommend Marqibo's approval as a new treatment for patients with Philadelphia (chromosome) negative acute lymphoblastic leukemia (Ph-ALL) who are no longer responding to current therapies. The panel vote was positive but the margin of victory wasn't tremendous -- some of the experts on the panel seemed unimpressed with Marqibo's 15% response rate but voted "yes" anyway because these PH-ALL patients have no other medical options.
That's a reasonable argument for granting approval, so I'll predict FDA does give the green light to Marqibo, although on my 0-10 confidence scale, Marqibo scores a 7.
Talon's future starts to look more questionable after Marqibo is approved. Deitcher says there are about 4,000 Ph-ALL patients worldwide, half of those in the U.S. Pricing hasn't been disclosed but I'm guessing $50,000 per course of therapy, which equates to a $100 million market opportunity in the U.S.
Talon might deliver $30 million to 40 million in U.S. Marqibo sales on this initial indication, assuming the company can market the drug successfully -- a job it's never done before.
The scariest part of the Talon story is its balance sheet. Talon's fully diluted share count is not the 21 million listed on Yahoo Finance. In reality, the company has 140 million shares outstanding when all convertible preferred shares owned by Warburg Pincus and Deerfield Capital are factored in, says Talon CFO Craig Carlson. So, at a share price of $1.10, Talon's true market cap is $154 million, not the $23 million listed in Yahoo Finance.
Talon is not a cheap stock. And the share count is headed higher because Talon needs to raise a lot more cash to market Marqibo and pay for the confirmatory phase III study mandated by FDA. That trial is going to cost $42 million, says Deitcher.
In our conversation, Deitcher mentioned plans to seek an ex-U.S. partner for Marqibo that could help the company raise additional non-dilutive cash. He also hinted that large pharmaceutical companies might want to acquire Talon outright. Talon as takeover bait? Really? Marqibo is nothing more than a reformulation of vincristine, an old chemotherapy drug -- hard to see it as a highly sought-after product but heck, stranger things have happened.
Bill R. has a problem with my column on
Amarin
(AMRN) - Get Amarin Corporation Plc Sponsored ADR Report
and the
insider sales executed the day after Vascepa's approval
.
He writes:
"I am a follower of your Twitter account and you give good information, but I believe the title of this article does a terrible disservice to your credibility. You know there was no rush to sell. It would be impossible to do this because of SEC regulations. Writing like this is for amateurs and I believe you are of higher standards. I think that causing knee-jerk reactions are wrong. I wish you would have done more research and looked for a more probable reason for the sales. Amarin executives knew the drug would be approved and recently after FDA approvals most stocks have sold off. Logically this would be the best time to exercise stock options and sell them before being frozen out during negotiations with drug companies for the sale of the company. Stock options in a buyout very rarely obtain a high price, so this sale was a very logical step. I would hope that you explore this in another article for your readers. I still remain a follower of your Twitter information, and I think you a man enough to consider what I have written."
Amarin's insiders absolutely rushed to sell company stock. That's an indisputable fact. It matters not that these insider sales were pre-arranged through 10b5-1 trading plans. Amarin CEO Joe Zakrzewski and his minions were so impatient to sell their company shares that they set up plans
in advance
that would exercise options as soon as the FDA approval became official, then sell the shares underlying those options one day later.
Why the rush to sell, Joe Z? If you truly believe in the blockbuster potential of Vascepa, if you believe FDA will grant NCE status later this month or that Amarin is going to be acquired soon for a large premium, why the rush to sell company stock the day after Vascepa's approval?
I still believe Amarin has a legitimate shot at getting NCE status for Vascepa, but I also believe the insider sales are a real confidence knocker and bolster the bear thesis that FDA won't grant the five years of market exclusivity.
On the same topic, Vincent M. writes:
"Why is it that you never print the whole story. You say you have always liked Amarin and yet you put a negative spin on everything, misleading investors."
You can like a stock and still be critical. If you're going to own Amarin, you need to recognize and evaluate the risks related to Vascepa's NCE status or the uncertainties around the drug's commercialization. You should be asking yourself why executives are talking highly about the company's prospects (and, by proxy, its stock price) while at same time selling their own stock.
Successful investors weigh rewards
and
risks. Sadly, based on the feedback I've received over the past several weeks, Amarin fans seem to be focused only on the former while ignoring the latter. That's not smart.
@jimcasada tweets:
"What's going on with NWBO? Who's been buying lately?"
Northwest Biotherapeutics
(NWBO)
CEO Linda Power used to spend a good part of her investor presentations promising to be the next
Dendreon
(DNDN)
. You think
she regrets those statements now
? Northwest Bio has always been un-investable and remains so.
See you back here in two weeks!
--Written by Adam Feuerstein in Boston.
>To contact the writer of this article, click here:
Adam Feuerstein
.
>To follow the writer on Twitter, go to
http://twitter.com/adamfeuerstein
.
>To submit a news tip, send an email to:
.
Follow
TheStreet
on
and become a fan on
Adam Feuerstein writes regularly for TheStreet. In keeping with company editorial policy, he doesn't own or short individual stocks, although he owns stock in TheStreet. He also doesn't invest in hedge funds or other private investment partnerships. Feuerstein appreciates your feedback;
to send him an email.