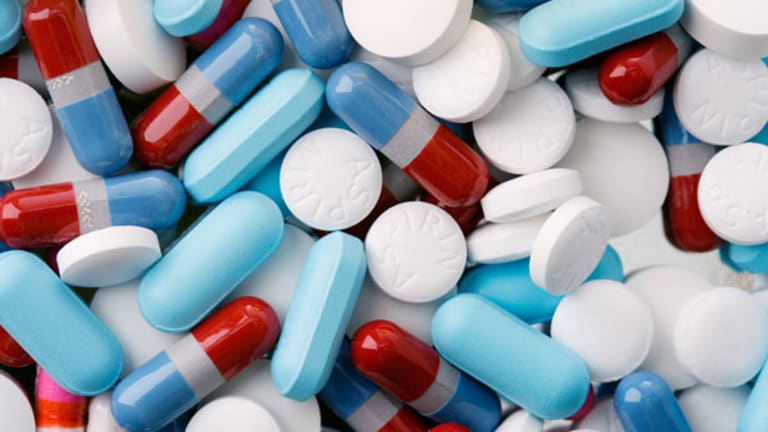 Biotech Stock Mailbag: MannKind, Bluebird, Northwest Bio, More '14 Tradable Biotech Events
Biotech columnist Adam Feuerstein answers readers' questions about health care companies.
Biotech columnist Adam Feuerstein answers readers' questions about health care companies.
The Biotech Stock Mailbag has returned after a short summer hiatus. Let's kick off with MannKind (MNKD) - Get Report. 
Tim H. writes:

Inevitable Fall of Mannkind. HA HA HA HA HA HA!!!! Shares rocketed after hours on the approval. Where do you come up with your gobbledygook? Nothing but gibberish and useless words, Adam? Why do you do it? Do you have any idea what you are talking about?

MannKind won FDA approval on June 27 for its inhaled, rapid-acting insulin device Afrezza. Two weeks on, let's check the MannKind chart. 
data by
I'm not seeing the rocket. MannKind is acting very much like I thought it would, post Afrezza approval:

Using Arena Pharmaceuticals (ARNA) - Get Report (a very similar, retail-driven cult stock) as a precedent, MannKind should go even higher as we get closer to July 15, but if/when Afrezza is approved, the sell off begins.

Arena had a marketing partner, Eisai, in place when its weight-loss pill was approved. MannKind still needs a marketing partner for Afrezza and has promised investors a deal. We wait for the announcement. 
Shane S. asks:

Adam, what are you thoughts on the label received by MannKind for its inhaled insulin Afrezza? Do you think it was better or worse than expected? How do you see the label impacting potential partnerships for the product? Thanks.

The Afrezza label makes it tougher for Mannkind to find a partner (at advantageous terms) and to sell the product. Let's start with what FDA did not allow Mannkind to include in the Afrezza label: Any clinical advantages of inhaled insulin over injected insulin with respect to hypoglycemia (low blood sugar events) or less weight gain. Hypoglycemia is actually listed as a risk of using Afrezza. These were issues raised by FDA at the Afrezza FDA advisory panel meeting, so I'm not surprised to see the label reflect them.
Information included in the Afrezza label isn't particularly helpful to MannKind either. The black box warning barring Afrezza in diabetics with lung disease isn't a surprise, but it certainly doesn't make the product user friendly. The requirement for spirometry (lung function) testing is a time waster and a pain in the ass for harried doctors and their nurses. 
The Afrezza label warns about decreased lung function (bronchospasms.) MannKind is also required to establish a risk-management plan to educate doctors about the "serious risk of acute bronchospasm associated with Afrezza."
Then's the risk of lung cancer also mentioned prominently in the Afrezza label. As a post-approval commitment, MannKind is required to conduct a study (or studies) to further evaluate the product's risk related to lung cancer, cardiovascular outcomes and decreased lung function.
The post-approval Afrezza data commitment stands out as the most significant, potential deal breaker between MannKind and a marketing partner. If FDA insists on large studies and not just a patient registry, MannKind or its partner will need to spend a lot more cash up front before Afrezza revenue rolls in. And think about this: What happens if these risk evaluation studies (or even a registry) come back showing a more definitive link between Afrezza and lung cancer or meaningful reductions in lung function? Afrezza would be dead and three, four, or five years of investment in the product's marketing would be flushed down the drain.
That's a nightmare scenario which is surely weighing on the minds of any business development executive inside Big Pharma considering getting into bed with MannKind. 
MannKind has never been in a position of strength when it comes to negotiating an Afrezza marketing partnership. The company does not have the financial resources to sell Afrezza on its own, and every potential partner sniffing around the product knows this and will use it to their advantage. MannKind bulls were hoping for a strong Afrezza label to tilt leverage in the company's direction, but that didn't happen. None of this means MannKind can't find a partner, but it will likely require the company to take on more financial risk and/or reduce its share of Afrezza's economics. 
The Afrezza label looks and reads very much like the label given to Pfizer's failed Exubera. The Afrezza device is smaller than the "bong" required to inhale Exubera, but that's MannKind's only selling point and not enough to turn Afrezza into a blockbuster product. MannKind's current market valuation nears $4 billion.
A follow-up to the posting last week of my calendar of tradable biotech and drug events for the remainder of 2014:
Opko Health (OPK) - Get Report founder Phil Frost gets lots of investor love (too much, in my opinion) but to your broader point, the company's phase III studies of Rayaldee in vitamin D insufficiency are expected to have top-line results in the third quarter, so clearly, an important time for Opko.
More 2H 2014 biotech and drug catalysts omitted from last week's calendar:
Inovio Pharmaceuticals (INO) - Get Report: Results from a phase II study of VGX-3100 in cervical dysplasia before the end of July. 
Ampio Pharmaceuticals (AMPE) - Get Report: Results from a phase III study of Optina in diabetic macular edema in the fourth quarter, and Ampion phase III results in osteoarthritis of the knee in July. 
AcelRx Pharma (ACRX) - Get Report: FDA approval decisions for post-surgical pain therapy Zalviso on July 25.
Alimera Sciences (ALIM) - Get Report: FDA approval decision for Iluvien in diabetic macular edema on Sept. 26.
Anthera Pharma (ANTH) : Interim analysis results from a phase III study of blisibimod in lupus expected in the third quarter. 
Catalyst Pharma (CPRX) - Get Report: Top-line results from a phase III study of Firdapse in Lambert-Eaton myasthenia syndrome expected in the third quarter. 
Discovery Labs (DSCO) : Top-line results from phase II study of Aerosurf in respiratory distress syndrome, expected in the third quarter. 
Neostem (NBS) : Top-line results from phase II study of AMR-001 in acute coronary syndrome, expected in the fourth quarter. 
Mike R. writes:

Any new opinion on Peregrine Pharmaceuticals (PPHM) now that they have 91 sites on board with hundreds of patients enrolled for their [bavituximab] Phase III lung cancer trial? I wouldn't think they would have this type of enrollment on a global level, if this was some far fetched long shot of a solution.

No. Peregrine now has 108 clinical trials sites worldwide seeking patients for the bavituximab phase III lung cancer trial, according to ClinicalTrials.gov. If there is any correlation between the number of enrolling sites and potential study success, it would be inverse in this case. Peregrine isn't disclosing the identity of the enrolling centers (only their location), which is odd and a red flag. 
Let's check the clinical trial web sites for the top 10 cancer hospitals in the U.S., rated by U.S. News and World Report, to see if they're enrolling patients in the bavituximab study.
M.D. Anderson: No. Memorial Sloan-Kettering: No. Mayo Clinic: No. Johns Hopkins Hospital or Sidney Kimmel Cancer Center: No. Dana-Farber Cancer Institute: No. Massachusetts General: No. UCSF Medical Center: No. University of Washington Medical Center: No. Cleveland Clinic: No. Stanford Hospital. No. 
No one believes in bavituximab. Avoid Peregrine. 
Let's break for some hate email! 
From "Friend" 

Hey bud, consider this a professional courtesy, but i might have just talked with a guy that knows a guy, and he might have said that there might be a libel class action coming your way. your article (worked out for me just fine ;) caused a lot of margin calls to get called in. from what he said, he might have seen over a mil in claims. might be best to lawyer up.

I'm not sure which of my columns pissed off "Friend." Not that it matters. 
Jack W. doesn't specify, but I believe he's not a fan of my recent Inovio Pharmaceuticals column:

Great article the other week! The way you used you diagnosed the review and dug into the analysis of the CEO who said one thing and you read between the lines to see another thing 
was impressive. Not only do I like your writing, but I also really like your personal story. By acting like an analyst, then writing like one, using your opinions (like like a real credentialed analyst 
would) even though you are more than forthcoming in your Bachelor of Science (BS) degree that qualifies you to be an actual financial analyst in Political Science, only the dumbest readers actually think that what you're saying is true! That takes real skill. 

So congrats on being who you are, please don't ever change as I think writing articles that could stand up to peer review would be too difficult for someone of your caliber. And then what would all the dumb readers read? You're much like the Kmart of store brands, and even Kmart has customers. At the end of the day though, it would be ironic if you got prostate cancer (from bending over and taking it so much?) and then needed medical therapeutic resources? HA! Quite the knee slapper that would be. 

All the best. Don't get prostate cancer (because that would be too ironic) and then seek medical treatment from companies that fight cancer (because that would be even more ironic).
Back to substantive questions. Brian R. asks:

Bluebird Bio's (BLUE) - Get Report announcement is very impressive, although early and represent case studies from only two patients. And appropriately they got solid, but cautiously optimistic coverage. So, why with equally impressive, and potentially blockbuster cancer responses, did you call Northwest Bio's (NWBO) use of a case study, "unconfirmed, anecdotal, and... is completely irresponsible and absurd."

Perhaps [Northwest Bio's] second announcement of clinical responses, confirming even more impressive progress against some of the most aggressive killer cancers should generate an equally praiseworthy response from you as Bluebird... Or, perhaps you're not as objective as you say.
BlueBird designed its study with pre-specified analyses allowing for an early look at the Lentiglobin gene therapy's efficacy in beta-thalassemia patients. Bluebird submitted the Lentiglobin data to a high-quality, peer-reviewed medical meeting -- the 19th Congress of the European Hematology Association. The lentiglobin data were selected for an oral presentation, conducted by the study's lead investigator, Dr. Marina Cavazzana of Paris Descartes University, France.
By contrast, nothing Northwest Bio has done with the DC-Vax Direct study is legitimate. The study was designed to assess the feasibility and safety of direct injections into a single tumor of patients with advanced, metastatic disease. As far we know, there was no pre-defined interim analysis allowed for efficacy, but Northwest Bio insisted on issuing press releases promoting ill-defined and unconfirmed tumor responses based on anecdotal, individual case reports from patients still receiving treatment. When pressed, Northwest Bio admits the "tumor response" of the patients falls short of accepted scientific criteria, and the information has not been submitted for peer review or to any medical meeting. Worst of all, M.D. Anderson Cancer Center, where the bulk of the DC-Vax Direct patients are enrolled, issued a stinging, public rebuke of Northwest Bio's announcements, going as far as condemning the company for trying to promote its stock price. 
Your attempt to draw comparisons between Bluebird and Northwest Bio fails.
Adam Feuerstein writes regularly for TheStreet. In keeping with company editorial policy, he doesn't own or short individual stocks, although he owns stock in TheStreet. He also doesn't invest in hedge funds or other private investment partnerships. Feuerstein appreciates your feedback;
to send him an email.