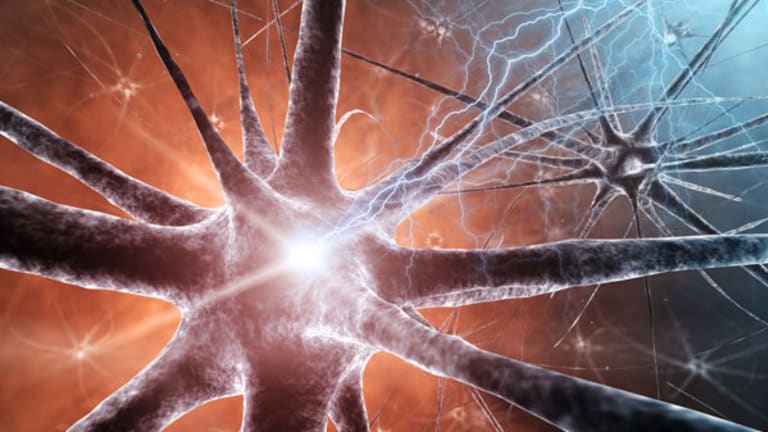 Biotech Stock Mailbag: Inovio, Chelsea, Exelixis, Ariad, ImmunoCellular
Biotech columnist Adam Feuerstein answers readers' questions about health care companies.
Biotech columnist Adam Feuerstein answers readers' questions about health care companies.
Happy New Year and welcome back to the Biotech Stock Mailbag. Today marks the start of the eighth year for this column, which wouldn't be possible without your questions and comments. Thank you so much. 
Wayne writes:
Badly eager to know your comments and opinions on Inovio Pharmaceuticals' (INO) - Get Report chances in 2014... Thank you so much in advance.
Inovio is conducting a randomized, placebo-controlled phase II study of its DNA vaccine VGX-3100, which enrolled 148 women with cervical dysplasia, also known as cervical intraepithelial neoplasia (CIN). Results are expected to be announced mid year.
All the women enrolled in the study are confirmed positive for the human papillomavirus (HPV) serotypes 16 and 18, and have a baseline diagnosis of CIN grades 2 or 3, meaning they present with abnormal cells on their cervix which carry a moderate to higher risk for progressing to cancer.
CIN, by itself, is not cancer. These are pre-cancerous cells, which if untreated, might turn into cervical cancer. Low-grade CIN (grade 1) usually never progresses and disappears on its own. High grade CIN (grades 2-3) have a 30-50% chance of progressing to cancer without treatment -- usually a surgical removal of the abnormal lesion.
VGX-3100 is a therapeutic DNA vaccine delivered using Inovio's electroporation device. It's designed to produce a T-cell response that identifies and kills cells that have been transformed by HPV into precancerous lesions.
Women in the study are randomized into two groups. The first group receives injections of VGX-3100 followed by electroporation at months 0, 1 and 3. The second group receives a placebo injection followed by electroporation on the same time schedule.
The study's primary endpoint is a comparison of the number of patients with regression of CIN to grade 1 or less at nine months.
The secondary efficacy endpoint of the study is the number of patients with clearance of HPV 16 or 18 and regression CIN to grade 1.
I'm an Inovio skeptic, with good reason. The technology upon which the company's vaccine candidates are based is more than 30 years old and has never proven to be effective in clinical trials. Inovio's management team is exceptionally promotional and 85% of the company's stock is held by retail investors, according to S&P CapitalIQ. [Promotional efforts plus speculation plus a raging biotech bull market explain much of Inovio's stellar performance in 2013.]
In September, Inovio and Roche (ROG) - Get Report formed a partnership to develop vaccines against prostate cancer and hepatitis B. But the products involved in this deal are both still in preclinical stages of development and Inovio only received a $10 million upfront payment -- which amounts to a penny-sized financial commitment for a company the size of Roche.
I know Inovio fans saw the Roche deal as a validation of the company's DNA vaccine technology but that's an overly optimistic interpretation unsupported by the stock's tepid performance since the deal was announced.
I look forward to seeing the data from the VGX-3100 cervical dysplasia study. Mid-year.
Dave H. writes:
I am holding ImmunoCellular Therapeutics (IMUC) because one of two things are likely to happen. The FDA will structure a phase III trial and create some new hope in better results. Secondly, there is still some positive data that potentially come out of the analyzing of results in phase II by keeping this trial ongoing and seeing some further distinctions in the control arms. Not saying it's a good long term investment but any of these bumps could double the stock for a quick profit. Also even with a minor increase in longevity of two months that may not stop FDA approval do you think?
I have no guess on the short-term direction of ImmunoCellular shares. This is a stock owned primarily by retail investors, and as such, it will move up and down based on the strength or weakness of the overall market, on trader speculation/momentum or whenever the next round of hopelessly optimistic articles lands on the pages of Seeking Alpha.
The correct long-term, fundamental outlook for ImmunoCellular is -- and should be -- bearish. The phase II study of ICT-107 in glioblastoma multiform (GBM, or brain cancer) failed. Even if we remove bio-statistics from consideration, an increase of two months in median overall survival favoring ICT-107 over placebo (expressed another way: A 13% reduction in the risk of death) is too weak and clinically meaningless given that phase II results almost always look better than what you'd see in a larger, phase III study.
Forget about the ImmunoCellular spin about waiting for better results with longer follow up in the phase II study. You might see a small change in median results but not enough to significantly alter the negative outcome.
To address your specific points, Dave: The FDA does not structure or design phase III trials. ImmunoCellular will almost certainly pursue a phase III study of ICT-107 in GBM because it has nothing better to do with shareholder money. [The rest of the pipeline is very early stage.] As long as ICT-107 isn't exposing patients to an unacceptable safety risk, FDA won't object if ImmunoCellular decides to waste money on a phase III study.
A two-month survival benefit in a phase III study of newly diagnosed GBM patients that is statistically significant could be sufficient for an FDA approval. I agree with you, Dave. But the likelihood of ImmunoCellular delivering such results in any ICT-107 study are quite small, considering the phase II data in hand. Some retail investors may hope for better results from a phase III study, but hope isn't an investment thesis to place much faith in long term.
 Andrew I. emails:
Hello Adam! Hope you have a Happy New Year! I was wondering what your thoughts are on Chelsea Therapeutics (CHTP) getting Northera approved? I saw a long article by Nick Zheng on Seeking Alpha that broke things down in detail and was not favorable. I wonder if you had seen that article and what your thoughts were?
Zheng says the Northera FDA advisory panel on Jan. 14 has a 60% chance of being negative, by which I assume he's predicting the experts on the panel will advise FDA not to approve the drug without additional clinical data.
I'm taking the other side of the bet. I laid out my reasons to be bullish about Chelsea's chances in November. I will say Zheng and I probably agree on Northera almost as much as we disagree. Chelsea is in for a tough fight at the Jan. 14 panel because the Northera data are far from confidence inspiring, as I explained in November.
No one said Chelsea is going to have an easy time at the Northera FDA panel. Like in February 2012, the company will need to present its data well and be prepared to answer some tough questions. My confidence in a positive panel vote lies in the totality of the Northera data which makes a risk-benefit argument.
Next up, Michelle L. asks:
What's up, Adam? Question for you: Ariad Pharma (ARIA) or Exelixis (EXEL) - Get Report? Which is a better value proposition right now?
Exelixis because it has more potential upside than Ariad Pharma. [Note, I'm defining "right now" as "this year" not today or even next week.]
I'll leave a more detailed write-up for a later column, but Cometriq is an active drug with a better-than-decent shot coming back a winner in Exelixis' "COMET" phase III prostate cancer study. It's hard to pinpoint timing for the interim analysis but figure second quarter.
The COMET study enrolls patients with very advanced prostate cancer. These are sick patients so demonstrating a survival benefit won't be easy. However, if the study is successful, expanded use of Cometriq in prostate cancer patients with earlier stage disease looks really promising and should do wonders for Exelixis' stock price. I also like Exelixis for the economic rights it has under a partnership with Roche developing the MEK inhibitor cobimetinib.
I know Ariad is on a tear lately with the re-launch of Iclusig in the U.S. but this move is largely momentum driven by retail investors and isn't sustainable given the small number of leukemia patients who will be treated with the drug.
The consensus Iclusig sales estimate for 2015 stands at $150 million. I'd definitely take the under given the drug's toxicity and what I expect to be a short treatment duration for each patient. At peak, Ariad will be lucky to treat half of the 1,300 CML patients with the T315i mutation in the U.S. Gaining traction for the drug in Europe will be even more challenging.
Ariad isn't likely to reach cash flow positive on paltry Iclusig sales, which means the company will be raising cash. AP26113 is a me-too ALK inhibitor with a lot of competition. Not exciting. And Ariad is still run by Harvey Berger. No way Wall Street gets back into bed with that guy.
In 2014, I'm confident Exelixis performs better than Ariad.
-- Reported by Adam Feuerstein in Boston.
Follow Adam Feuerstein on Twitter.
Adam Feuerstein writes regularly for TheStreet. In keeping with company editorial policy, he doesn't own or short individual stocks, although he owns stock in TheStreet. He also doesn't invest in hedge funds or other private investment partnerships. Feuerstein appreciates your feedback;
to send him an email.