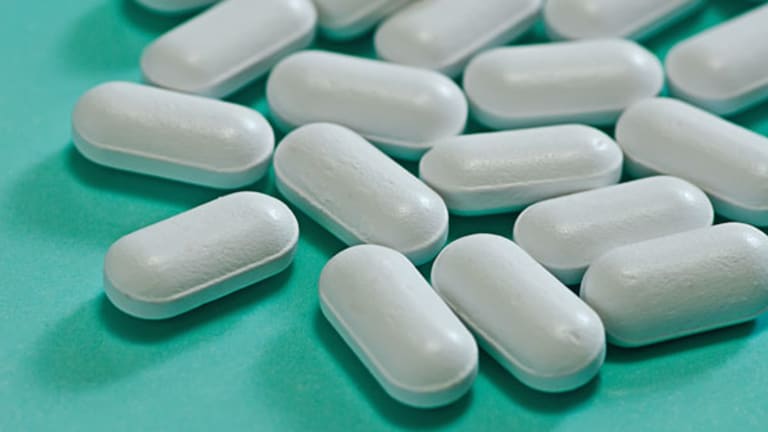 The Biotech Stock Mailbag is open.
Erik D.M. writes, "Hey mister journalist, still feeling the same about
Hemispherx Biopharma
(HEB)
as you did a couple of days ago? I don't see you writing anything negative anymore, or did you buy them yourself, too?"
Nope, I still feel the same way about Ampligen -- a long shot for U.S. Food and Drug Administration approval as a treatment for chronic fatigue syndrome.
I assume Erik is taunting me because Hemispherx's stock price is higher today than it was when I
. Well, Hemispherx's CEO William Carter has helped his cause by hooking up with some online penny-stock promoters who've been flogging the stock incessantly.
The company has also fed the maws of risk-hungry retail investors by issuing a couple of hyper-promotional (but largely content-free) press releases related to Ampligen's role to potentially treat avian and swine flu strains.
But so far, nothing from Hemispherx about the pending FDA approval decision on Ampligen. All of Carter's bluster is designed to divert attention away from the real matter at hand, but he can only stall for so long.
And he still hasn't answered any of the questions I posed to him in my last column.
What Carter is doing instead is taking a page from the well-worn playbook I've seen used countless times by companies in trouble with the FDA. In fact, Hemispherx reminds me so much of
Biopure
( BPUR), the old human blood substitute company. That story ended badly, and so will Hemispherx.
I've already catalogued several inconsistencies in past statements made by the company about the clinical data coming out of Ampligen's clinical trials. Carter's track record hyping Ampligen is no better. Check this out:
On Hemispherx's March 19 conference call, Carter spoke about the strong prospects for Ampligen's approval. To back up his claim, he quoted a report from the Agency for Healthcare Research and Quality (AHRQ), a U.S. government-run organization, which stated that "Ampligen, an investigational drug that is not approved by the Food and Drug Administration, given intravenously to severely debilitated
chronic fatigue syndrome patients yielded the most promising results."
Ampligen is "most promising," according to the AHRQ, an arm of the federal government. It's a claim you hear Carter make often.
I found that AHRQ report, thanks to the Google. It was published in September 2001 -- almost eight years ago. The "most promising" line about Ampligen is in the report, for sure, but it refers to the small Ampligen study done in 1993-1994, not the pivotal study of the drug conducted in 2004.
The report also states that, "In sum, evidence from trials involving immunologic therapies was relatively scant and insufficient to conclude whether these treatments were effective or ineffective."
Not such a ringing endorsement, but then, Carter doesn't want investors to know that, nor does he want them to know he's quoting from an outdated report compiled eight years ago.
Christopher S. writes, "I was wondering if you were going to put out your Best of ASCO review? I enjoyed reading it last year! In particular, how about your thoughts on the up-and-comers like
Human Genome Sciences
( HGSI),
Poniard Pharmaceuticals
(PARD)
,
Cell Therapeutics
(CTIC) - Get CTI BioPharma Corp. Report
,
Peregrine Pharmaceuticals
(PPHM)
, etc. Do any of those dogs like they are on the right path?"
Christopher, do you really want to hear more from me about Cell Therapeutics? Readers below say "Heck no!"
I didn't attend the ASCO meeting this year because there weren't enough major clinical data presentations to justify the trip. A lot of small companies did present data, including those you mentioned, but I think investors have time to digest the new information.
I did write about
,
,
,
Keryx
(KERX) - Get Keryx Biopharmaceuticals, Inc. Report
and others last week, so check out those columns. I'll have more to say on cancer-related companies in the future.
Gordon G. chimes in, "I don't have the exact date, but the PDUFA
FDA approval decision date for
Genzyme's
( GENZ) Clolar for elderly acute myelogenous leukemia is in late summer or fall of 2009."
The FDA approval decision date for Clolar is Sept. 24. I inadvertently left this one off my
published Wednesday. Thanks for pointing out the omission.
I'm still getting a lot of email about Cell Therapeutics, including this message from Paul A. "I'm not really understanding why you continue to beat the drum on Cell Therapeutics? Aren't there more interesting stories out there? It is beginning to look very much like a vendetta rather than reporting. In all honestly, I think you've been a straight-up guy and I enjoy your work, but I think this horse has been flogged plenty, no?"
On a related not, Golden Minnow asks, "Do you hate Cell Therapeutics?"
Paul A. has a valid criticism. I'm not trying to pile on Cell Therapeutics, I try to write columns and stories when news happens or when I uncover information I think is important for readers and investors to have.
Lately, there's been plenty to write about with regard to Cell Therapeutics, but a quick check of our Web site will demonstrate that the stock is far from the only thing coming off my keyboard these days.
The answer to Golden's question is no, I don't hate Cell Therapeutics, nor do I have any personal vendetta against it or CEO Jim Bianco. I don't make this job personal. I like to find good stories to write about -- stories that hopefully help investors make some money in biotech. (The best way to do that, sometimes, is to avoid buying certain stocks.) If the stories are controversial, it's all the better, because those are usually the most fun.
Clearly I think Cell Therapeutics is an over-valued stock relative to its commercial prospects for the cancer drugs pixantrone and Opaxio. The company's capital structure and finances are a mess. This is what my recent "drum-beating" on Cell Therapeutics is all about.
And to answer the most obvious follow-up question: No, I have no financial interest in Cell Therapeutics. I've never owned the stock, nor have I ever shorted the stock. You can read TheStreet.com's conflict of interest policy
. I'll even go one step further and tell you that during my two-year stint as a Wall Street analyst, my employer never had a position in Cell Therapeutics, either.
John C. writes, "As a practicing physician and an investor, I have been anxiously awaiting the FDA's decision for
Cardiome's
(CRME)
atrial fibrillation medication. Is it unusual for them to take so long? This is potentially a very useful drug and all that I have read about it makes me think it is safe and effective. I don't understand the FDA's seeming reluctance to give it approval."
I don't think anyone really understands why the FDA has held up approval of Cardiome's drug intravenous vernakalant for what is now almost 18 months (dating back to the original FDA decision date in January 2008).
Cardiome and its partner
Astellas
have said little, and of course, neither has the FDA. Honestly, I think most investors have given up and moved on. In April, Cardiome licensed ex-U.S. rights to the drug to
Merck
(MRK) - Get Merck & Co., Inc. (MRK) Report
along with worldwide rights to the oral version of vernakalant.
The vernakalant pill, if successfully developed, could be a very big drug, so attention is probably more focused on that program today. Merck is expected to start a phase III program for the drug in early 2010.
Adam Feuerstein writes regularly for TheStreet.com. In keeping with TSC's editorial policy, he doesn't own or short individual stocks, although he owns stock in TheStreet.com. He also doesn't invest in hedge funds or other private investment partnerships. Feuerstein appreciates your feedback;
to send him an email.