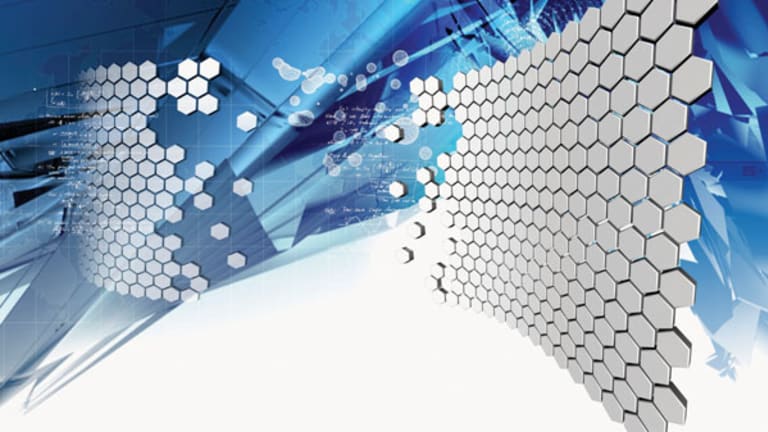 Biotech Stock Mailbag: Good Stocks Exist
Find out what stocks escape our biotech expert's wrath.
Find out what stocks escape our biotech expert's wrath.
It's Friday, which means it's time for another installment of fun and wisdom from the Biotech Stock Mailbag.
Tony D. chides me for being so negative.
"Adam, I read your Mailbags and recent stories on
Cell Therapeutics
(CTIC) - Get Report
and
Hemispherx Biopharma
(HEB)
and it seems like all you do is bash biotech stocks. What do you like? You can't be negative on everything."
I do love a good bear story, I must admit. Journalists are natural-born skeptics, and the high yuck factor in biotech only exacerbates the condition.
But yes, Tony, I heart some biotech stocks, too. Man cannot live on disdain and ridicule alone. Perhaps the fastest way to prove my ability to embrace the biotech bull is to run down quickly the stock picks that made up the model portfolio of my Biotech Select newsletter (sadly defunct now due to the business climate and
not
because of lousy stock picking on my part).
Overall, the model portfolio consisted of 10 open positions (nine long, one short) when the newsletter was cancelled in mid-May. The model portfolio overall was up 21% in 2009 and up 18% since its inception on Sept. 15, 2008. That includes the returns on closed positions.
This compares to a 6% decline in 2009 and a 20% decline overall in my benchmark, the iShares Nasdaq Biotechnology ETF, at the time of the newsletter's closing.
I recommended
ImmunoGen
(IMGN) - Get Report
at $4.90,
Optimer Pharmaceuticals
(OPTR)
at $6.50 and
AryX Therapeutics
(ARYX)
at $2.79.
I still like ImmunoGen at $8 with potentially registration-quality data on the breast cancer drug T-DM1 coming early next year. Optimer at $13-$14 is probably more of a hold, although I'd buy any significant weakness. AryX at $4 and change is down from a recent high of $6 in part because a major holder sold some (not all) of its position in advance of phase II/III data coming at the end of June for its anti-coagulant drug tecarfarin. I still like the risk-reward in the stock here.
Medivation
(MDVN)
was a long pick with a cost basis of $19.48. I'm sticking with the stock here, betting on a partnership for the company's prostate cancer drug. Pivotal and hugely important phase III data for Medivation's Alzheimer's drug is coming around March next year.
I added
AMAG Pharmaceuticals
(AMAG) - Get Report
at $39.58 last October and stubbornly defended the stock as it dipped on pessimism over the approval of Feraheme, the company's iron replacement therapy. I recommended taking some profits in the low to mid $50s. I think Feraheme's approval will finally happen later this month and the stock should move higher.
I added
Allos Therapeutics
( ALTH) at $6.70 and
Vertex Pharmaceuticals
(VRTX) - Get Report
at $29.73, and I still like both stocks at current prices.
Gilead Sciences
(GILD) - Get Report
, added at $48.75 last September, has been an anchor on the portfolio. But as I wrote in a
, I'm sticking with the stock. I think
Amgen
(AMGN) - Get Report
, added at $46, has room to move to the mid- to upper $50s on positive denosumab data in cancer.
Osiris Therapeutics
(OSIR) - Get Report
was the only open short position, added at $16.88. I still expect this stock to tumble on negative phase III data later this year.
Among closed positions in the Biotech Select newsletter, I did really well recommending
CV Therapeutics
at $10.75 because it was acquired by Gilead Sciences at $20. I made a quick 25% return on a
Geron
(GERN) - Get Report
short and a 50% return on a short recommendation for
Medicines Co.
(MDCO) - Get Report
I get a lot of gruff for being so negative on biotech penny stocks, but my biggest loser was actually a long recommendation of
Panacos Pharmaceuticals
(since delisted) at 12 cents. The stock dropped to 5 cents -- a 58% haircut.
I also lost almost 42% adding
Celgene
(CELG) - Get Report
to the model portfolio at $69.65. Not pretty.
Margaret B. writes, "Adam, thank you for your insight and opinions. I've made some wonderful investments from your suggestions and you've helped me navigate the shams. So I want to bring up
Antigenics'
(AGEN) - Get Report
recent presentation at ASCO. Do you still feel that the kidney cancer therapy, Oncophage is junk?
Thank you, Margaret. I can now return the scowl to my face. Recent frothiness in the stock aside, I'm still very much in the Antigenics bear camp. All the alleged survival data on Oncophage making headlines recently comes from open-label patient registries that mean little or nothing when it comes to the FDA or any other regulatory body. Let's not forget that the actual phase III study of Oncophage in kidney cancer patients was a failure.
And yes, I know that Antigenics has approval to sell Oncophage in Russia, but that announcement came a year ago and the company has still not launched over there. What's taking so long?
Antigenics has been a moneymaker for traders recently, but it's not a good investment (more on that distinction below).
An email from John R.: "I'm still holding
Xoma
(XOMA) - Get Report
. What's your take on XOMA 052 now?"
I didn't attend last week's American Diabetes Association annual meeting, so I called around to a few buy-side investor sources who were there, inquiring about any buzz around XOMA 052.
I got nothing. I didn't hear anything bad or worrisome about the updated phase I data presented. The drug just didn't seem to make much of an impression, positive or negative, even though the data do look encouraging.
I think the biggest problem is that this is still a phase I drug studied in very few patients. A bigger impact will come from results in larger, phase II studies.
As for Xoma, itself, the stock made a nice move higher off April-May lows and is now trading above a buck, so that seems like progress.
Mike L. writes, "Adam, you may be right about some things you say regarding
Cell Therapeutics' exciting drug, but you have missed out on a 44:1 run the stock has had from the bottom to today's high. Oh yeah and did I say that bottom was from early March?
"So, say what you want about the company but the shareholders have had a very nice ride with it, if not the largest advances in all markets this year. This isn't a stock I normally buy or trade but at least I can admit to animpressive rise from the proverbial ashes."
Mike makes a good and valid point about the spectacular rise in Cell Therapeutics' stock price this year. There's really no other way to describe it. But his email also raises the issue of trading vs. investing and the differences between the two.
I approach biotech stocks with a fundamental investment focus, which for me, means evaluating a biotech stock based on clinical data, commercial market size and valuation, among other parameters. It's for these reasons that I'm not a fan of Cell Therapeutics.
Yet someone who trades biotech stocks can look at Cell Therapeutics, with shares at 5 cents in March, and see an opportunity to make money knowing little or nothing about pixantrone or the company's balance sheet woes. There's nothing wrong with stock trading at all, and in this case, it's been a huge win.
I'd just be careful conflating the two methods. Trading and investing are not mutually exclusive activities, necessarily, but traders can get in trouble when they start acting like fundies, and vice versa.
Here's a first for the Mailbag -- a message from God. Or at least someone claiming to be God. And he's not happy with my coverage of Hemispherx or
Biopure
( BPUR). I'm not entirely sure which. Perhaps both:
"How can you exist? How can you live with yourself? Know that the lies eat away at your body physically. You are plagued by your lies. Biopure does still exist but you don't. Here is why you don't exist:
"You are a sad excuse for a human being. You and the billions of other lifeless drones make the most of the little they are given to work with, but most keep their mouth shut and opinions to themselves
sic because they are at least smart enough to know how dumb they really are. You have a job to do, and you bought Biopure at $100/share, so you want to get even through your journal... You are just a pathetic drone.... Drones are dispensable, and have no purpose sharing their thoughts with others therefore you are a lifeless drone with no purpose...you do nothing to merit existence, so your existance
sic has zero meaning. You are meaningless and you do not exist..."
If I don't exist, how can I be typing this column? Maybe the Mailbag doesn't exist either. And if the Mailbag doesn't exist, biotech stocks don't exist, and... this is scaring me. What if our entire universe is just a tiny atom in the fingernail of a larger being? And what happens if that larger being gets a hangnail?
If God did, in fact, send me this email, I'd say he needs a better spell checker and some help with run-on sentences.
Lastly, do you think God is a Mac or PC?
Adam Feuerstein writes regularly for TheStreet.com. In keeping with TSC's editorial policy, he doesn't own or short individual stocks, although he owns stock in TheStreet.com. He also doesn't invest in hedge funds or other private investment partnerships. Feuerstein appreciates your feedback;
to send him an email.