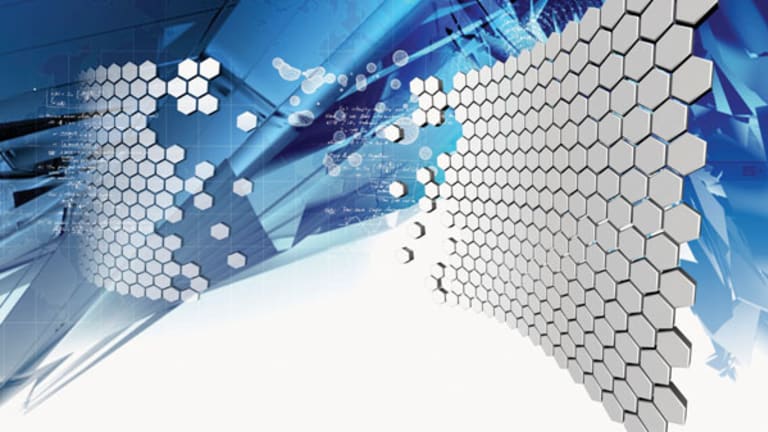 Biotech Stock Mailbag: Furiex, La Jolla Pharma, Sarepta
Biotech columnist Adam Feuerstein answers readers' questions about health care companies.
(TheStreet) -- This week's Biotech Stock Mailbag opens with an email from Bob P.:
Adam, I missed the big move in Furiex Pharmaceuticals (FURX) because I didn't know about their diarrhea drug. What is the potential for this stock to move higher? Am I too late or is there more upside to be gained in owning Fuirex at these stock levels? Thank you for your consideration of my questions.
You missed making the easy money in Furiex. Sorry. If it's any consolation, lots of other investors missed Furiex, too. Like you, I had never heard of Furiex until Tuesday when its executives called me to discuss the results -- under embargo -- from the phase III studies of eluxadoline in diarrhea-predominant irritable bowel syndrome. I wrote about the eluxadoline study Wednesday -- the eluxadoline data looked really good -- but still, I did not expect to see Furiex shares more than double in a single day.
At Thursday's intraday price of $107 per share, Furiex's market cap stands at $1.1 billion. Bulls will say the stock has more upside because the commercial market opportunity for a drug to treat diarrhea-predominant irritable bowel syndrome (IBS-d) is large. There are 15 million people with IBS-d in the U.S., another 13 million in Europe, Furiex estimates. If 2% of those IBS-d patients are treated with eluxadoline at a cost of $3,000 per year (equal to the annual cost of Ironwood Pharmaceuticals' (IRWD) - Get Ironwood Pharmaceuticals, Inc. Class A Report Linzess for constipation-predominant IBS), then you're looking at $1.7 billion in sales.
Matt Kaplan of Ladenburg Thalman is one of the few analysts who covers Furiex. He has a buy rating on the stock and just increased his price target to $137 from $57. He's a Furiex bull. His peak sales estimate for eluxadoline is $1.3 billion.
Anyone thinking about investing in Furiex today should take a look at Ironwood because the approval and early commercial launch of Linzess for IBS-c is a pretty good proxy for eluxadoline in IBS-d. [The diseases share characteristics and are about the same size but are considered distinct in terms of diagnosis and treatment.]
Ironwood and Forest Labs (FRX) co-market Linzess, which delivered $119 million in sales in 2013, its first full year on the market. It's fair to say Linzess' commercial launch has been a disappointment. At one time, many analysts and investors believed Linzess would be a $2 billion-plus drug at peak. Linzess may one day reach blockbuster status, but not unless the drug's growth rate accelerates in a hurry.
If Linzess is finding it difficult to make inroads with IBS-c patients, then eluxadoline could face similar challenges with IBS-d patients. I'd be cautious about accepting the billion-dollar plus sales forecasts for eluxadoline because of the Linzess experience.
And it's not like Furiex is significantly undervalued relative to Ironwood. Their respective market caps today -- $1.1 billion and $1.5 billion -- are within shouting distance of each other. But Ironwood has a marketing partner and a drug on approved, sold commercially already. Furiex is only just readying an approval application to the FDA and won't likely have its drug on the U.S. market until next year and Europe in 2016.
Furiex is a potential takeout candidate -- management talks about shopping the company around -- but again, valuation matters. Is the $1.1 billion market valuation today an impediment to being acquired? A suitor is going to look at Linzess and wonder if eluxadoline can justify the premium.
The answer, as you might expect, depends on the eluxoadoline revenue potential. In that regard, have you ever heard of loperamide? Like eluxadoline, loperamide is a mu agonist which works in the gut to treat diarrhea. You're probably more familiar with loperamide's brand name -- Imodium. It's sold over the counter. Imodium and Furiex's eluxadoline are similar drugs.
Furiex believes IBS-d patients who seek medical treatment will have likely used Imodium in the past but find it no longer works. There is some data to suggest Imodium causes more constipation than eluxadoline, perhaps because the latter is both a mu and delta agonist. Eluxadoline also appears to reduce pain where Imodium does not. [The drugs have not been compared against each other in a single clinical trial.]
Why care about loperamide if you're interested in Furiex? Because loperamide is cheap and readily available. Doctors and insurance companies may ask IBS-d patients to try it before prescribing eluxadoline, thereby narrowing Furiex's commercial opportunity.
Lastly, pay attention to the pancreatitis issue with respect to eluxadoline. I don't believe the 0.3% rate of mild, transient pancreatitis gets in the way of the drug's approval, but it will show up as a warning in the label and could hamper commercial sales. Furiex took steps to keep patients at risk of pancreatitis from enrolling in the phase III studies yet the side effect still showed up. In the real world, the rate and seriousness of pancreatitis associated with eluxadoline might be higher. It wouldn't be the first time this has happened.
This is a fun question. Arena Pharma (ARNA) - Get Arena Pharmaceuticals, Inc. Report or Mannkind (MNKD) - Get MannKind Corporation Report -- which would you choose if you had to own one?
I'm going with Arena over Mannkind. I'm not the biggest fan of Belviq, but at least the obesity pill is approved and marketed with Eisai as a partner. We can argue about how to value Belviq but it is a real asset. Even Arena bears (ahem) recognize the possibility that the combination of Belviq and phentermine might bring about significant weight loss, safely.
When I look at MannKind, I see an inhaled insulin Afrezza that stands a decent chance of not being approved. (FDA has rejected the product twice already.) And even if Afrezza does get through the FDA this time, the commercial opportunity is limited because the dynamics of the diabetes market works against it. Plus, MannKind's balance sheet is a total mess.
If I had to pick one stock, I'd go with Arena, not MannKind.
Post H. writes:
Thanks for your response on Oramed Pharmaceuticals (ORMP) - Get Oramed Pharmaceuticals Inc. Report last week, it looks like you saved me a shit ton of money from buying that headline. I've been hearing a lot about La Jolla Pharmaceuticals (LJPC) - Get La Jolla Pharmaceutical Company Report on Twitter and now Seeking Alpha. Could this be the turnaround story of 2014?
No. La Jolla is a hedge fund roach motel. Stay out.
I recommend reading Ross Klosterman's exhaustive and well-researched account of La Jolla. He does a good job tracing the history of the company, including the gnarly provenance of its lead compound, the galectin inhibitor GCS-100. He also delves into the complicated ownership structure of La Jolla, which includes big stakes controlled by a trio of San Diego hedge funds and the Baker Brothers.
Klosterman views the involvement of "smart" healthcare hedge funds as a positive and one reason why he decided to invest in La Jolla. I look at the situation much differently. What I see are hedge funds who gained control of a struggling, essentially insolvent, La Jolla at incredibly favorable prices, threw some lipstick on the pig and are now trying to sell the company to retail investors like it was a piece of fine art. Don't fall for it.
After Klosterman's article was published, La Jolla pushed through a 1-for-50 reverse stock split, but the company also authorized 12 billion (yes, billion) shares of common stock and 8 million preferred shares, which may be used for dilutive financings in the future. Scary.
La Jolla also just moved to the Nasdaq from the bulletin boards, so expect to see a lot more investor "marketing." Next week, La Jolla executives are in New York soliciting meetings with investors via an investor relations/research firm with close ties to the San Diego hedge funds.
Read this Mailbag from November in which i discussed Galectin Therapeutics (GALT) - Get Galectin Therapeutics Inc. Report, the other company developing a galactic inhibitor. (Their histories are intertwined.) You should also read the Boston Globe's coverage of David Platt, the original developer of La Jolla's drug. Platt's story should be enough to convince you that La Jolla is to be avoided. 
Sarepta Therapeutics (SRPT) - Get Sarepta Therapeutics, Inc. Reportissued a press release Wednesday with new data on pulmonary function from the phase II study which appears supportive of eteplirsen's efficacy in DMD patients. After reading Sarepta's press release, I tweeted the following:
The responses came fairly quickly:
McSherry is the mother of a boy with DMD and founder of the Jett Foundation, which advocates on behalf of DMD patients. She's also working to get eteplirsen approved as quickly as possible. McSherry is one of the DMD parents and activists meeting with Congressional lawmakers today to lobby for the accelerated approval of eteplirsen.
He's not a Sarepta fan, clearly.
All good points. The stabilization of pulmonary function in eteplirsen-treated DMD boys is a positive and perhaps another signal that the drug is working. With that said, Sarepta also disclosed Wednesday that other physical function tests like the North Star Ambulatory Assessment failed to show a benefit.
What's most important to Sarepta now is coming to an agreement with FDA about the design of the eteplirsen phase III study. We should hear something in April. The big, unanswered questions: How long will the study need to be? And what sort of control group will be required?
Hopefully, Sarepta convinces FDA to allow a short-ish study without the need for DMD boys to be randomized to a placebo. If the new pulmonary data helps pave the way for a better phase III trial design, then this week's press release shouldn't be viewed as a disappointment.
-- Reported by Adam Feuerstein in Boston.
Follow Adam Feuerstein on Twitter.
Adam Feuerstein writes regularly for TheStreet. In keeping with company editorial policy, he doesn't own or short individual stocks, although he owns stock in TheStreet. He also doesn't invest in hedge funds or other private investment partnerships. Feuerstein appreciates your feedback;
to send him an email.