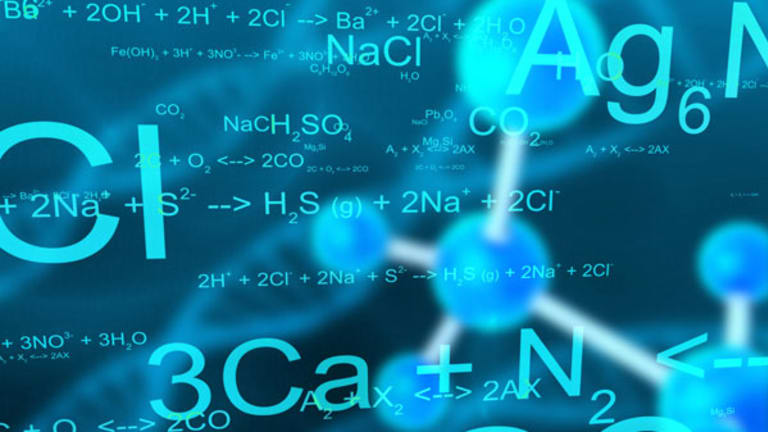 Biotech Stock Mailbag: Fibrocell Science
Biotech columnist Adam Feuerstein answers readers' questions and concerns about health care and drug-related stocks.
BOSTON (
) --Thanks to everyone who joined me in the first
Biotech Stock Mailbag Live Chat
last Friday. I enjoyed, it and the feedback from many of you was so positive that I've decided to make the Mailbag Live Chat a monthly event.
The next live chat will take place Friday, June 17 at 11 a.m. ET. I hope you'll be able to participate.
Keith M. writes,
"I was wondering whether you have heard of a company called Fibrocell Science (FCSC) and could extend me an opinion on it. They make a product to treat wrinkles and have a PDUFA date of June 22. Thanks in advance for any input you may have."
Forget about stem cell research to find cures for serious and life-threatening diseases. What mankind really demands is a stem-cell therapy to smooth out the unsightly smile lines on the rich and pampered faces of the denizens of Manhattan's Upper East Side.
All snark aside, Fibrocell is seeking U.S. Food and Drug Administration approval for laViv, a personalized cell therapy for the treatment (smoothing out) of nasolabial fold wrinkles -- those are the skin folds that run from each side of the nose to the corners of the mouth.
What makes laViv different from Botox and the myriad of dermal fillers used commonly in cosmetic skin procedures today is its active ingredient -- a patient's own fibroblasts. These are a form of stem cell that matures into connective tissue fibers and help give skin strength and elasticity.
Fibrocell makes laViv by first removing a small tissue sample from behind a patient's ear. The tissue sample is then sent to Fibrocell's manufacturing facility, where fibroblasts are isolated and grown in a lab to form a personalized cellular therapy. Once prepared and shipped back to the doctor, the fibroblast-containing cell therapy, now known as laViv, is reinjected into the patient's face to fill in and smooth out wrinkle lines.
I'm a guy, and a low-maintenance one at that, so going through all this trouble to harvest and grow stem cells for a vain, aesthetic procedure seems utterly ridiculous. But heck, we know that billions of dollars are spent on cosmetic surgery in this country, so perhaps Fibrocell has a shot. The imprimatur of an FDA approval could prove helpful to the company as well, especially against the all the modern-day witch doctors out there peddling pseudo-scientific stem-cell snake oil to wrinkled women. (Google "stem cell facelifts" and you'll see what I mean.)
LaViv does appear to work. The cell therapy was reviewed in 2009 by an FDA advisory committee, which voted 11-3 that laViv demonstrated efficacy in the proposed indication. The same panel, however, voted 6-8 against laViv's safety, mainly due to concerns about uncontrolled cell growth or tumor formation resulting from the injection of these growth-happy cells under a patient's skin. A single patient in the laViv's phase III studies did develop basal cell carcinoma at the laViv injection site that the investigator deemed possibly related to the therapy.
FDA rejected laViv in December 2009, telling Fibrocell that it could resubmit for approval after first conducting a safety study to determine the risk that laViv might cause uncontrolled cell growth or tumors.
Fibrocell conducted this safety study and said the results came back benign in laViv's favor. The new safety data were resubmitted to FDA at the end of last year and accepted by FDA for review. The FDA is expected to issue its second approval decision for laViv on June 22.
Dendreon's
(DNDN)
Provenge is also an autologous, or personalized, cellular therapy, so there is precedence for this type of FDA approval.
The same division within FDA is in charge of reviewing both laViv and Provenge. Provenge, of course, is an immune-based prostate cancer therapy and because it involves the immune system and not proliferative cells, doesn't carry the risk of tumor formation. laViv is seeking approval to smooth wrinkles -- not exactly a dire, or life-threatening condition. The risk-reward balance is skewed much more on the risk side with laViv.
I'll call the FDA approval decision on laViv a toss up. Fibrocell is a penny stock that trades on the bulletin boards, so I'd expect the stock to kick higher on laViv approval.
Fibrocell shares, at $1.22 Thursday, have already more than doubled in value this year.
Fibrocell has no marketing partner for laViv and suffers from a lack of cash. At the beginning of May, Fibrocell had $2.2 million in the bank and $1 million in debt, burning through $1 million a month. If laViv is approved, Fibrocell will need to raise a lot of money or find a partner to get this cell therapy onto the market.
I wrote a story this week on
Derma Sciences
(DSCI)
and its
, to which Zach P. comments:
"I've been following this one since the phase II data were first released and saw your tweet this morning. At an enterprise value under $75 million, priced much too heavy a discount. I wouldn't argue that the Shire/Advanced BioHealing deal is the perfect proxy given an FDA approved product, sales, etc., but pricing Derma Sciences at one-tenth the value for a product that could generate $150 million with better margins than Dermagraft is ridiculous. Derma Sciences could double and still not be over-valued."
The tweet Zach refers to was actually a retweet of a point made by @sharkbiotech.
"Re: $DSCI they have no cash to do a phase III trial. Gonna have to raise cash although they could do that by partnering ex-U.S."
Derma Sciences does a $50 million shelf registered with the SEC so the company could sell stock to raise the money necessary to fund the phase III studies of DSC127. Or, the company could try to fund the studies by selling marketing rights to the drug. Even if Derma sold more stock today, the enterprise value is still relatively low. I agree with Zach on that point.
More from Twitter, @ReformedBroker asks,
"How long has Genta( GNTA) been flogging this antisense nonsense? 12 years?"
The two most disappointed men in America this week had to be Harold Camping and Ray Warrell.
Camping, of course didn't get his Rapture last weekend. Warrell, the longtime CEO of the biotech firm Genta, finally had to admit that his decade-long quixotic effort to develop an experimental cancer drug known as Genasense had finally come to an end.
Genta, on Monday, reported the failed results from what should be the last Genasense clinical trial ever conducted. The combination of Genasense plus chemotherapy did not prolong the survival of skin cancer patients compared to treatment with chemotherapy alone.
And yes, it's another blow to the already troubled credibility of the therapeutic drug technology known as antisense, which attempts to make drugs out of snippets of genetic code that infiltrate cells and prevent the expression of harmful proteins.
Genta, Genasense, Warrell and I have a long history. I first tackled the subject in 2002 in a story that highlighted
doubts and concerns about Genasense and its clinical trials
. Many more bearish stories and columns followed. It's hard to imagine today, but Genta back then was a real company trading on the
Nasdaq
with significant institutional investor backing and a gaggle of sell-side analyst coverage. It was also a fantastically controversial stock that drew a ton of attention from some really smart biotech short-sellers who never believed in the Genasense story that Warrell pitched wherever he could find an audience.
As a stock, Genta stopped mattering long ago after multiple Genasense clinical trial failures and almost as many FDA rejections. Only Warrell believed in the drug, keeping Genta afloat on the bulletin boards by selling billions (literally) of shares to fund his Genasense development efforts. This week, even Warrell had to throw in the towel.
Goodbye, Genasense.
@Superduty03 tweets,
"Adam, will you be posting a breakdown of your top 5 or 10 companies that interest you at ASCO?"
I'll be in Chicago next Friday for the American Society of Clinical Oncology annual meeting, which kicks off in earnest on Saturday, June 4 and runs through Tuesday, June 7.
As I did last year, I will be live-blogging from ASCO on Saturday, Sunday and Monday, hoping to provide you with real-time coverage of cancer drug data presentations and the investor buzz from the ASCO hallways.
I've been calling this year an "incremental" ASCO meeting mainly because big, stock-moving data presentations are in short supply. In terms of companies that interest me at ASCO this year, I'm eager to check out the data from
YM BioSciences
( YMI),
Exelixis
(EXEL)
and
Neoprobe
(NEOP)
.
Incyte
(INCY)
could be a mover after the presentation of not-yet-seen phase III data on its myelofibrosis drug. The evolving prostate cancer treatment landscape is a big story for oncologists and investors, which for the latter means volatility in Dendreon,
Johnson & Johnson
(JNJ)
,
Medivation
(MDVN)
and Exelixis.
I still haven't nailed down my schedule for ASCO, it's on the to-do list for this weekend, so expect a more detailed breakdown of my ASCO plans next week before I get on the plane for Chicago.
George H. gripes on
Avanir Pharmaceuticals
(AVNR)
and my story about the
congressional inquiry into the pricing of its new drug Nuedexta
.
George writes,
"I have requested, as have many, an investigation into the senators regarding this Avanir article and also the whole manipulation of this stock!"
Good luck with that. Don't forget your tin-foil hat.
Michael B. writes,
"I appreciate your articles, although I do not agree with some points, they are truthful and sometimes people don't want to hear the truth. But I do appreciate your efforts. I wanted to get your thoughts on MannKind (MNKD) . This company appears to be three years out from any type of revenues, but supports a $500M+ market cap at this point? Where do you see the company in 30 days, 60 days, 1 year and what do you think could possible behind the rationale that this company is worth as much as Wall Street is currently valuing at?"
My old friend and former colleague Herb Greenberg (he's on
CNBC
now) once gave me a bit of very good advice. He told me that stocks lie all the time. By stocks, he meant stock prices, which go up and down for all kinds of reasons, many of them having nothing to do with fundamentals or the long-term prospects of the companies they represent.
I remember Greenberg's words when I see
MannKind trading above $4 a share
. Stocks lie.
--Written by Adam Feuerstein in Boston.
>To contact the writer of this article, click here:
Adam Feuerstein
.
>To follow the writer on Twitter, go to
http://twitter.com/adamfeuerstein
.
>To submit a news tip, send an email to:
.
Adam Feuerstein writes regularly for TheStreet. In keeping with company editorial policy, he doesn't own or short individual stocks, although he owns stock in TheStreet. He also doesn't invest in hedge funds or other private investment partnerships. Feuerstein appreciates your feedback;
to send him an email.