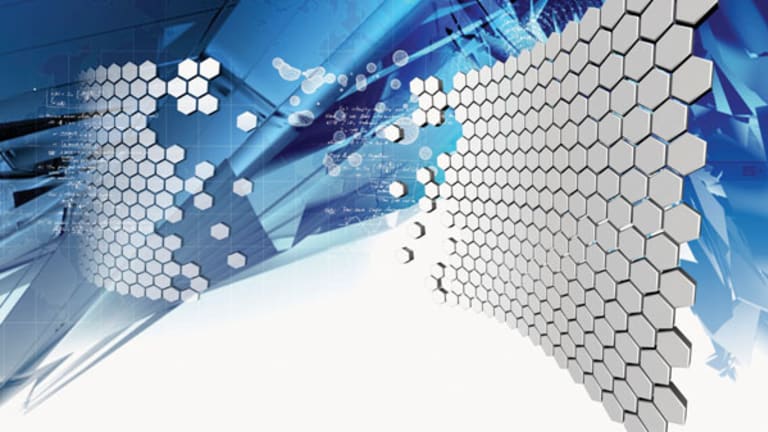 Biotech Stock Mailbag: Exelixis, Puma Bio
Biotech columnist Adam Feuerstein answers readers' questions about health care.
BOSTON (TheStreet) -- This week's Biotech Stock Mailbag examines the next stock-moving catalysts for Exelixis (EXEL) - Get Exelixis, Inc. Report and Puma Biotechnology (PBYI) - Get Puma Biotechnology, Inc. Report. No hate mail this week, sorry. 

In July, Exelixis is expected to announce results from the "METEOR" phase III study of Cometriq in second-line kidney cancer. This study is Exelixis' next chance to transform Cometriq into a commercially successful cancer drug following the failure of prostate cancer studies last year. Cometriq is approved as a treatment for medullary thyroid cancer but generated just $25 million in 2014 sales because the targeted patient population is so small.
The METEOR study enrolled 650 patients with kidney cancer who previously received but no longer respond to at least one VEGF-targeted drug, such as Pfizer's Sutent. The enrolled patients are randomized to treatment with either Cometriq or Afinitor, a currently approved kidney cancer drug from Novartis. The study's primary endpoint is progression-free survival (PFS) with overall survival serving as the most important secondary endpoint. The study does not allow Afinitor patients to cross over and receive Cometriq on disease progression -- an important design element which will provide cleaner and more convincing survival data (as long as it's positive.)
Exelixis modeled the study on the assumption that Cometriq could reduce the risk of kidney cancer disease progression or death by 33% compared to Afinitor. At the median, Exelixis assumes Afinitor PFS will be five months and that Cometriq can win with a comparative PFS of 7.5 months.
Will these assumptions hold up? Most of the currently approved kidney cancer drugs, including Afinitor, delay tumor progression by between four and five months in the second-line setting following first-line treatment with Sutent, based on published studies.
In 2012, Exelixis conducted a single-arm, open-label, phase I study of Cometriq (known then as cabozantinib) in 25 kidney cancer patients previously treated with a median of two prior therapies. Eighty-eight percent of the enrolled patients were treated previously with at least one VEGF-targeted drug, mirroring the patients in the METEOR study. In this phase I study, Cometriq demonstrated a median PFS of 12.9 months and median overall survival of 15 months. The study was presented at the 2012 ASCO annual meeting and published in 2014 in the Annals of Oncology.
Exelixis has built a comfortable cushion into the phase III study to ward off the risk phase I results exaggerated Cometriq's true efficacy in kidney cancer. [A higher dose of the drug was given to patient in the phase I study compared to what's being used in the phase III study.]  I give Cometriq better than even odds of showing a PFS benefit over Afinitor but will that be enough to 1) satisfy the FDA secure approval; and 2) convince doctors to prescribe Cometriq over multiple other kidney cancer drugs already approved?

The FDA has used PFS as the basis for approving six of seven kidney cancer drugs. The only exception was Aveo Oncology's tivozanib, which FDA rejected because the PFS benefit was confounded by shorter survival. Exelixis doesn't have a Special Protocol Assessment for the METEOR study but the company says the trial design and endpoints were "discussed" with regulators in the U.S. and Europe.
Overall survival data from the Cometriq METEOR study should be available next year given the need for longer follow-up.
Exelixis says the commercial opportunity for Cometriq in kidney cancer is significant, with approximately 11,000 eligible second-line patients in the U.S. and 37,000 patients globally. In 2014, Afinitor sales in kidney cancer totaled a bit more than $400 million, Exelixis estimates.
Whether Cometriq captures meaningful market share in kidney cancer likely depends on the strength of the data from the METEOR study including the overall survival results to come. With so many drugs already available for doctors to treat their kidney cancer patients, Exelixis needs robust data to make a convincing commercial case. Don't forget the checkpoint inhibitors making their way into kidney cancer as a potential competitive threat, although combination therapies are also possible.
Exelixis' stock price should pop higher if the Cometriq METEOR study is a success, but I can also foresee an uptick doing a slow fade given the unanswerable questions (for now) about the drug's regulatory status and commercial potential, plus the company's need to raise more money.
Next up for
 are results from the NASPB (FB-7) study of neratinib in the neoadjuvant breast cancer setting. Puma guided to top-line data release in the middle of the year (June/July) with a more detailed presentation at a breast cancer meeting in December.
In breast cancer, neoadjuvant therapy refers to treating patients with tumor-shrinking drugs before primary surgery. The goal is to shrink inoperable tumors enough so they can be removed surgically, or to allow surgeons to remove tumors while still sparing the breast.
The FB-7 neoadjuvant breast cancer study is taking a very long time to complete. Started in 2009, the initial design compared paclitaxel/neratinib against paclitaxel/Herceptin. When Roche won approval for Perjeta as a neoadjuvant breast cancer therapy in 2013, the FB-7 study was amended to include a third arm consisting of paclitaxel, neratinib and Herceptin. However, enrollment in the third arm of the study was delayed because the investigators first had to find a lower neratinib dose which could be better tolerated by patients.

All in, the FB-7 study took more than four years to enroll 141 breast cancer patients. The first two arms of the study were fully enrolled and essentially completed well before the third arm.
The primary endpoint of the neratinib FB-7 study is complete pathologic response (pCR), defined as the absence of invasive cancer in breast tissue or lymph nodes.
For perspective, FDA approved Perjeta as a neoadjuvant breast cancer therapy based on a pCR rate of 39% for Perjeta/Herceptin/docetaxel compared to 21% for Herceptin/docetaxel.
Given neratinib's association with serious and life-threatening diarrhea, the safety data from the FB-7 study will also be scrutinized closely.
Puma's stock price is down almost 40% since the ASCO annual meeting where the neratinib ExteNet study data were presented but not well received. Investor confidence in Puma's ability to win neratinib approval in the adjuvant breast cancer setting is much lower today than it was before the ExteNet data (tiny benefit on disease-free survival plus lots of bad diarrhea) were presented. If Puma can't get neratinib approved, the company's ultimate goal of being acquired is also much less likely to happen.
I've written a lot about the neratinib ExteNet data presented at ASCO already, but there's one more wrinkle in the results which calls into question the credibility of neratinib's reported 2.3 percentage point disease-free benefit.
Let's start with the Kaplan-Meier graph depicting the disease-free survival primary endpoint of Puma's neratinib ExteNet study. I took this photo as it was presented at the ASCO annual meeting earlier this month.

The neratinib and placebo DFS curves separate at approximately three months, after which the two curves remain essentially parallel. This begs the question, what happened at three months to make the curves separate?
It's hard to see in the photo, but take a look at the number of patients at risk, disclosed at the bottom of the graph. At baseline, both arms of the study start with 1,420 patients.
At month three, the number of neratinib patients falls to 1291 -- a 9% decrease. At the same time point, the number of placebo patients falls to 1367 -- a 4% decrease.
Despite losing 9% of neratinib patients at three months, the DFS rate remains pretty close to 100%. This suggests patients were censored or lost to followup.
In contrast, the smaller 4% decrease in patients in the placebo arm is reflected in a drop in the DFS curve, suggesting these patients had cancer recurrence.
Is it possible that the imbalance in the censored patients at three months is responsible for most or all of the DFS difference observed at 2 years? It's a legitimate question because after the three-month time point, the neratinib and placebo DFS curves remain parallel. 
Puma cut off the DFS analysis at two years, which some breast cancer experts say is too short to properly vet neratinib in the adjuvant setting (particularly when the high rate of diarrhea is factored in.) Puma is expected to present three-year DFS data from ExteNet at the same breast cancer conference in December where we'll see the FB-7 neoadjuvant study results.
Adam Feuerstein writes regularly for TheStreet. In keeping with company editorial policy, he doesn't own or short individual stocks, although he owns stock in TheStreet. He also doesn't invest in hedge funds or other private investment partnerships. Feuerstein appreciates your feedback; click here to send him an email.