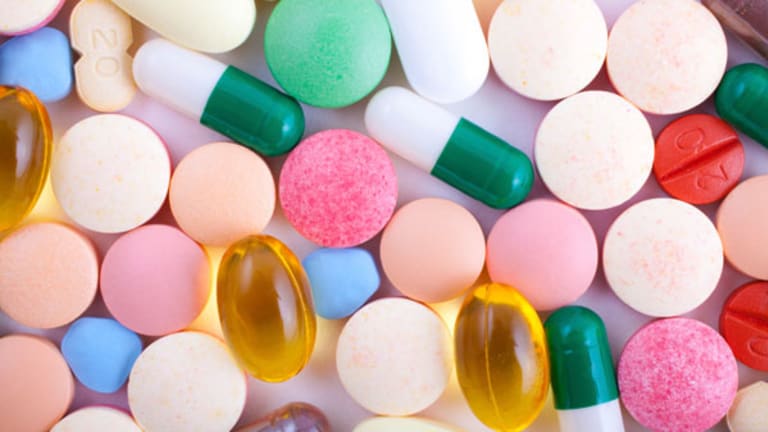 Biotech Stock Mailbag: Cytori Therapeutics
Biotech columnist Adam Feuerstein answers readers' questions and concerns about health care and drug-related stocks.
BOSTON (
) --I hope everyone will join me at 11 a.m. ET today for the first-ever Biotech Stock Mailbag Live Chat.
Check
for a link when the chat goes live.
I'll answer your questions and respond to your comments in what I hope will be an informative and fun discussion about the current state of the biotech investment sector. The live chat is particularly timely with the ASCO abstract release on Wednesday, so definitely bring your cancer drug stock questions. A reader asked me to throw some biotech stock polls into the live chat, so yes, there will also be polls galore.
This week's email and tweets:
Fred B. asks,
"Any comments on Cytori Therapeuticsundefined announcement about using fat cells for regeneration."
Yes, let's talk about Cytori again, which is newsworthy after this week's press release concerning another "independent clinical study" (that's Cytori's description) of stem cell-enriched fat grafting in breast reconstruction surgery.
Twenty-three women requiring breast reconstruction surgery underwent a liposuction procedure to remove fat from the abdomen or thighs. The fat was then processed using Cytori's Celution System device, which extracts stem cells that reside naturally in fat tissue. Once the stem cells are extracted and enriched by the Celution device, they are mixed back into the fat. Surgeons inject this stem cell-enriched fat graft into the patients' breasts as part of the reconstruction procedure.
The results of this study, conducted in the U.K., showed that 19 of the 23 women, or 82%, were satisfied with the results of their breast reconstruction. Surgeons were also happy with the results, according to Cytori.
The results in the Cytori press release sound promising, but let's think about this study for a second. What's responsible for causing the satisfaction observed by these patients? Is it the stem cell-enriched fat? Or is it just the fat itself?
It's an important question scientifically and financially. A study proving that "enriched" stem cells help fat-tissue grafts implant better or prevents fat grafts from being reabsorbed into the body would be a significant scientific finding and advance the nascent field of stem cell research.
Such a finding could also be a business boon to Cytori because it would conceivably convince regulators to allow the company to make specific medical claims about the stem cells that pop out the back of its Celution System device. With that kind of regulatory approval, Cytori could sell a lot more Celution System machines and maybe even get insurers to reimburse for the procedures.
Unfortunately, the U.K. study of those 23 women doesn't answer this important question at all because the study fails to compare the efficacy and safety of breast reconstruction surgery using Cytori's expensive stem cell-enriched fat tissue to the same procedure using standard, relatively inexpensive, fat tissue (which by the way, also contains stem cells, just not processed through a machine.)
My beef with Cytori is that the company seems disinterested in running real clinical studies. Instead, the company supports pseudo-studies that produce marketing pitches instead of scientific data. This strategy isn't helping Cytori, either. The company struggles to sell the Celution Systems device in Europe and Japan (witness the disappointing results from the first quarter) and doesn't appear to be making any headway with reimbursement. Cytori's efforts at gaining any regulatory approval at all in the U.S. also have been stymied.
I asked Cytori to explain why the company does not support controlled studies of stem cell-enriched fat, including the physician-sponsored study mentioned above.
"Generally speaking, when no generally accepted therapy exists, showing improvement in single arm prospective trials is the next best alternative to a controlled trial," said Cytori spokesperson Megan McCormick.
She added, "In this case, the medical literature supports the fact that there is no standard of care for lumpectomy reconstruction. That is perhaps why this physician chose not to incorporate a control arm. Additionally, ethical, statistical and logistical issues effectively prohibit comparative studies planned to test two experimental treatments against each other."
My response to McCormick (admittedly somewhat snide but still on point) was that perhaps the U.K. physician chose not to use a control arm in his study because his hospital purchased an expensive Celution System device and needs to recoup the investment. The doctor might be afraid that if he performed a regular and relatively inexpensive fat graft, he'd find the outcome to be the same as one using the more expensive Cytori "enhanced" stem cell-fat graft.
On a more serious note, Cytori's assertion that a controlled study would be ethically or logistically impossible is not shared by leading plastic surgeons.
I covered this ground last May
in an interview with Dr. Karol Gutowski, a plastic surgeon affiliated with the University of Chicago and chairman of a 2009 task force of the American Society of Plastic Surgeons that examined the safety and efficacy of fat grafting procedures.
"The patient satisfaction data
from Restore 2 are meaningless without a comparison to an alternative (or no) therapy. It's like asking a kid, how much do you like ice cream? Compared to what?" said Gutowski last May.
Restore 2 is another breast reconstruction study using stem cell-enriched fat grafts that was conducted by Cytori.
Gutowski added, "While I think this
Cytori's Celution has potential applications and would be willing to try this personally in a more scientific way, as of now, the satisfaction graphs and MRI images are smoke and mirrors to hide the lack of comparative data."
One more gripe and another red flag:
Cytori claims this U.K. study is independent, but the lead investigator, Dr. Pud Bhaskar of U.K.'s University Hospital of North Tees, is also scheduled to promote the use of the Celution System at a Cytori-sponsored educational program on Oct. 21. Cytori told me that Bhaskar isn't being paid for his participation at the "Cytori Exchange" seminar, but doesn't his speaking on behalf of Cytori and its products at a Cytori event raise legitimate questions about his independence? I think so.
Cytori will need to raise more cash soon and has a $100 million shelf registered and ready. Cytori ended the first quarter with net cash of around $23 million ($43 million cash minus $20 million in debt). The company started repaying its debt in monthly installments beginning April 1, which combined with the current burn rate, means Cytori is likely to end the year with only about $10 million.
Dean E. emails,
"Greetings, Mr. Feuerstein! I am writing you to inquire about your opinion on the prospects for YM Biosciences (YMI) , both specific to the upcoming ASCO meeting, and also for the future of the company in general."
The buzz over YM Biosciences is all about the company's promising JAK 1/2 inhibitor CYT387 in clinical development for myelofibrosis, a cancer in which abnormal bone marrow stem cells produce scar tissue that replaces healthy marrow. Patients with myelofibrosis suffer from anemia and enlarged spleens.
The big question: Is CYT387 better than rival
Incyte's
(INCY) - Get Free Report
JAK 1/2 inhibitor ruxolitinib, also being developed for myelofibrosis?
The short answer is we don't know yet, but both companies will be presenting a bunch of data on their respective drugs at the ASCO annual meeting, so stay tuned.
The ASCO abstract released Wednesday night related to CYT387's ongoing phase I study didn't cover much new ground but rehashed the impressive anemia response rate of 58% in transfusion-dependent patients that was presented in April. The potential for a superior anemia response is why some people consider CYT387 to be a better drug than Incyte's ruxolitinib, even though the latter is much further ahead.
At ASCO, researchers are expected to present more current data from an ongoing, multi-center phase II study of CYT387. If these new data confirm what we've already seen, CYT387's star should rise in the eyes of investors.
Incyte will also be presenting new ruxolitinib data at ASCO, mainly from the so-called COMFORT-II phase III study.
Wednesday's ASCO abstract release only contained data from the older COMFORT-I phase III study.
Weighing the relative pros and cons of CYT387 and ruxolitinib will be one of the bigger stories at this year's ASCO meeting.
Thomas C. asks,
"Good day Adam, looking for your expertise, is Cyclacel Pharmaceuticals' (CYCC) - Get Free Report recent move for real, or just another false start?"
Neither. The move higher since the middle of April is more likely attributable to common trading pattern often seen in cancer stocks ahead of the ASCO annual meeting. Traders like to buy stocks on the early release of the ASCO research abstracts and sell them when the ASCO poster is presented.
Cyclacel isn't in a position to make a big splash at this year's ASCO meeting. The sapacitabine phase III study in elderly AML patients only recent began enrolling patients, so results are still a ways off. A poster detailing an early pilot study treating AML patients with a combination of sapacitabine and decitabine will be presented at ASCO, but it's not a significant stock-moving event.
Greg O. email about
Biosante Pharmaceuticals
(BPAX)
:
"I have done some checking with doctors I know, mainly endocrinologists and urologists, and almost every single one says that if/when Libigel is approved they will start prescribing it to their female patients who need it. They currently won't use anything including the male version (Androgel) because it is way too strong, even if using a fraction of a dose. Some say the demand for Libigel for women is a strong as the pre-approval of Viagra was for men. Biosante also has other drugs in the pipeline but Libigel could be a $1 billion-a-year drug. What do you know or feel about the company going forward?"
I wrote an
in a February 2010 mailbag and my position on the stock and Libigel hasn't changed. Go back and read it.
The Cliff Notes version: I believe the Libigel efficacy and safety studies will work, mainly because what Biosante is doing -- using low-dose testosterone to treat women with female sexual dysfunction -- has worked in the past.
I believe anyone who predicts a slam-dunk FDA approval for Libigel is a fool. Many people with strong opinions refuse to believe that female sexual dysfunction is a real disease. Some go as far as calling what Biosante and others in the field are doing blatant disease mongering. Still others strongly believe FSD is a true disease that deserves a pharmacologic treatment. If men with erectile dysfunction can take Viagra, why can't a woman take Libigel, they argue. This strenuous debate will color the Libigel FDA approval process and make its outcome far from certain.
Lastly, I still believe that Biosante needs a big-time marketing partner for Libigel, and the fact that no deal has been announced to date suggests suitors are skittish or reluctant to take on the challenge of promoting a drug in a brand new and controversial disease.
On the topic of hepatitis C drugs, Robert S. asks,
"Thanks for information on the approval of Merck's (MRK) - Get Free Report drug. Why did FDA approve Merck's drug before the one from Vertex Pharmaceuticals (VRTX) - Get Free Report? Does this reflect better preparation on the part of Merck?"
The simple and most innocuous explanation is that Merck submitted Victrelis for FDA approval two weeks or so before Vertex submitted Incivek. Therefore, FDA approved Victrelis first and is likely to follow quickly with the approval of Incivek on Monday, May 23.
Merck may have won the race to get the first new hepatitis C drug approved, but patients might actually take Vertex's drug first. Remember that Victrelis dosing doesn't begin until after patients are treated with four weeks of interferon and ribavirin. Anyone choosing Vertex's Incivek, however, starts taking the drug on the first day of treatment.
Merck said Victrelis will land on pharmacy shelves as soon as today, but if Incivek is approved Monday and also launches quickly, it's likely that Vertex will win the race to actually treat the first patient.
Which drug is approved or dosed first matters little. Consider it an answer to a trivia question one day. What matters most is which drug -- Victrelis or Incivek -- generates the most revenue and grabs the most market share.
On that issue, I lean Vertex's way. Incivek is a more potent drug. It cures more hep C patients and does so more simply and faster than Victrelis. Merck is a marketing powerhouse with a lot of experience in hep C. The
marketing deal signed between Merck and Roche
this week is an important reminder that Merck isn't going to concede any ground to its younger and less experienced rival. But at the end of the day, I believe Incivek's strengths outweigh Merck's marketing savvy.
-- Written by Adam Feuerstein in Boston
.
>To contact the writer of this article, click here:
Adam Feuerstein
.
>To follow the writer on Twitter, go to
http://twitter.com/adamfeuerstein
.
>To submit a news tip, send an email to:
.
Adam Feuerstein writes regularly for TheStreet. In keeping with company editorial policy, he doesn't own or short individual stocks, although he owns stock in TheStreet. He also doesn't invest in hedge funds or other private investment partnerships. Feuerstein appreciates your feedback;
to send him an email.