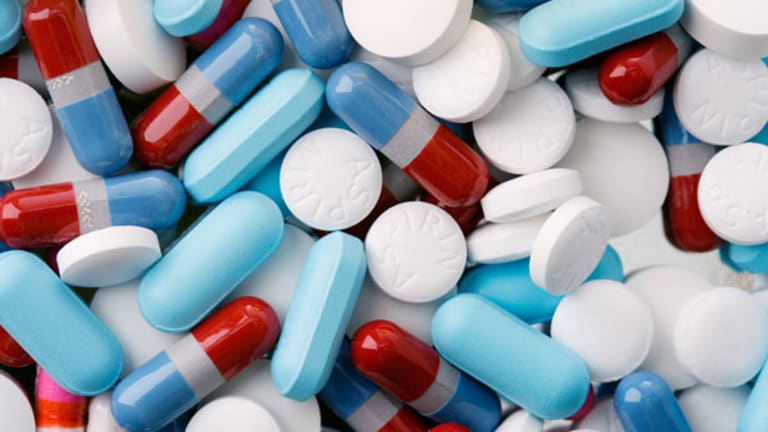 Publish date:
Biotech Stock Mailbag: Chelsea's FDA Panel, Ariad's Future, Bio-Bubble Update
Biotech columnist Adam Feuerstein answers readers' questions about health care companies.
Biotech columnist Adam Feuerstein answers readers' questions about health care companies.
BOSTON (
) -- I ate three pounds of Halloween candy this week but was still able to write the Biotech Stock Mailbag.
Let me start by recapping my recent history with
Chelsea Therapeutics
(CHTP)
and Northera, the experimental treatment for neurogenic orthostatic hypotension (NOH) -- a chronic disease characterized by dangerously low blood pressure. I predicted a positive vote from the experts on the
February 2012 FDA advisory panel
.
Despite a highly skeptical FDA review and some really hairy Northera data, the panel voted 7-4 to recommend the drug's approval. Yeah for me!
The positive panel vote prompted me to follow up with a column titled,
Five Reasons Chelsea Therapeutics' Northera Will Get FDA Approval.
And then FDA rejected Northera in March 2012. F---k me.
Here we go for round two. Chelsea is bringing Northera in front of a second FDA advisory panel on Jan. 14. Like the last time, the panel experts will be asked to weigh in the risk-benefit of approving Northera for the treatment of NOH. Unlike the last panel, Chelsea arrives this time armed with more Northera clinical data from a second phase III study which the company hopes will convince the panel AND the FDA that the drug deserves approval.
Let's dig into some of these new Northera data and discuss the issues likely to come up at the Jan. 14 panel. I spoke with Chelsea CEO Joe Oliveto this week to get his take as well.
First, my prediction: The FDA panel will vote to recommend Northera's approval. The vote will be more decisive in Northera's favor than the last time. I'll hold off on predicting the FDA's ultimate decision (due Feb. 14) but if the panel goes well for Chelsea, it will be more difficult for the agency to say no a second time.
The following slide describes the primary endpoint of the two phase III studies evaluating Northera in NOH patients:
Recall, Study 301 is the older Northera clinical trial discussed at the first advisory panel and already reviewed by the agency, ultimately deemed insufficient to warrant approval.
Study 306B is the new clinical trial, which like Study 301, demonstrated a statistically significant reduction in dizziness. Oliveto believes having positive Northera data from Study 306B that is consistent with Study 301 works in Chelsea's favor. Two positive studies are always better than one. Oliveto is right.
But... Study 306B isn't pristine, so Chelsea will need to explain some of the trial's quirks and inconsistencies. For starters, Study 306B is really a "do over" trial stemming from the failure of Study 306. Study 306B has also undergone at least two major revisions to its statistical analysis plan, including changing the primary endpoint from fall reduction to reduction in dizziness score.
But despite these changes, the conduct of Study 306B was not adversely affected and reduction in dizziness is the signal measure of clinical benefit for the treatment of NOH deemed most important by the agency, Oliveto says.
Fine, makes sense, but let's not be entirely confident until we see what FDA says in the Northera briefing documents.
Another Study 306B issue: The primary endpoint was achieved based on a modified intent-to-treat patient population. Chelsea excluded patients who dropped out of the study during the titration phase. (More patients randomized to Northera dropped out than those on placebo.)
What happens to Study 306B if the most conservative statistical analysis is applied?
"The study loses statistical significance," Oliveto admits.
Before you start to panic, Oliveto argues -- and he has a good point -- the most conservative statistical analysis of Study 306B isn't necessarily the most appropriate analysis. Missing patient data from Study 306B will likely be a topic of discussion at the Jan. 14 panel but Chelsea has performed multiple statistical analyses and is confident that all demonstrate Northera's clinical benefit in this NOH patient population, he says.
Here's another Northera data slide of interest, showing a huge reduction in the number of falls experienced by NOH patients treated with Northera compared placebo. Preventing or reducing falls is obviously important to doctors and NOH patients, so Northera's ability to reduce falls is a positive.
But... the reduction in falls attributed to Northera was not statistically significant. Looking at this graph, it seems impossible that fall reduction wasn't stat sig. The problem, explains Oliveto, is the data on falls were not normally distributed across patients in the study. Simply put, about half of the patients in Study 306B never experienced a fall. Some of the remaining patients experienced a relatively small number of falls, while still other patients fell a lot.
Overall, placebo patients suffered many more cumulative falls than Northera patients, but when you apply traditional biotech statistics to the data, it comes back not statistically significant.
This will be more discussion fodder for the Jan. 14 panel. Oliveto believes that panel members will use their common sense and reach the conclusion that Northera, by reducing dizziness, will also help prevent falls. I agree with him. This is a case where bio-stats don't add value.
One more issue: Durability, or lack thereof. Go back and look at the first graph. The primary endpoints of Study 301 and Study 306B assess dizziness after one week of treatment. A knock on Northera and a reason FDA rejected the drug last year was the absence of data demonstrating an extended benefit for NOH patients.
Chelsea still lacks Northera durability data although Oliveto says FDA has signaled a willingness to approve based on 1-week benefit with a commitment to conduct a longer-term post-marketing study. Chelsea has designed another study which will enroll 450 NOH patients and assess a dizziness reduction endpoint at 12 weeks. The study will also look at fall reduction.
Oliveto said this "durability" study will begin enrolling patients before the end of the year as a demonstration of commitment to the FDA.
Chelsea anticipates fielding questions about durability during the Jan. 14 panel and will respond with data from Study 306B showing a positive trend in dizziness reduction favoring Northera extended out to 8 weeks. This trend is not statistically significant, however.
No one said Chelsea is going to have an easy time at the Northera FDA panel. Like in February 2012, the company will need to present its data well and be prepared to answer some tough questions. My confidence in a positive panel vote lies in the totality of the Northera data which makes a risk-benefit argument.
I should mention Northera's safety data across all the studies is excellent.
Chelsea will no doubt remind the experts on the Jan. 14 panel about the positive vote of the previous panel. That 7-4 vote in Northera's favor should be a big help.
Let's take another look at the biotech stock bubble.
data by
I snapped this chart on Thursday afternoon at 1 p.m. EDT. The biotech sector's underperformance relative to the S&P 500 has magnified a bit since I last
posted the same chart nine days ago
.
Anecdotally, I still hear from many buyside investors who are taking risk off and selling winners into the end of the year.
Ariad Pharmaceuticals'
(ARIA)
implosion has almost certainly hurt biotech sector sentiment. The temporary removal of Iclusig from the U.S. market reminds generalist investors that biotech risk can slap you in the face at any time.
ARIA
data by
On a related note, WyanPL asks:
Do you think Iclusig will ever get back on the market? If it does, maybe Ariad is worth buying?
Ariad executives sounded very uncertain about Iclusig's future on Thursday's conference call, partly because the company doesn't yet know what the FDA intends to do, or what regulators will require before the leukemia drug is allowed to be marketed again. The possibility of FDA forcing Ariad to conduct another clinical trial as a prerequisite to Iclusig's return is even on the table.
The heavy selling in Ariad Thursday -- on top of a month of soul-crunching selling already -- reflects the uncertainty. When Ariad executives spend most of the time on a call saying "I don't know" or "Um...", investors tend to run for daylight.
Iclusig is a "dirty drug" with some scary toxicity, but then, patients with chronic myeloid leukemia (CML) unresponsive to all other therapies are going to die. My best guess is FDA allows Ariad to continue selling Iclusig but only as a last-ditch treatment for CML patients, most notably those with the T315i mutation.
I have no idea when Iclusig returns but it won't be an overnight decision. We could be looking at months.
I asked a hedge fund manager source to help me estimate the market potential for Iclusig if used only in T315i CML patients.
Disclosure: This investor was short Ariad going into the Iclusig blow-up. In other words, he's incredibly smart.
He estimates a pool of 1,400 T315i patients in the U.S. At $115,000 per year, Ariad's commercial market opportunity is $160 million.
Ariad will never reach $160 million in Iclusig sales, however, my investor source warns, because most of these patients won't be capable of tolerating Iclusig for very long. Ariad might compensate by jacking up the price of Iclusig, but again, my source is skeptical because of the criticism and blowback the company will get if it tries to charge more for a troubled drug.
Thank you.
Thank you, too!
-- Reported by Adam Feuerstein in Boston.
Adam Feuerstein writes regularly for TheStreet. In keeping with company editorial policy, he doesn't own or short individual stocks, although he owns stock in TheStreet. He also doesn't invest in hedge funds or other private investment partnerships. Feuerstein appreciates your feedback;
to send him an email.