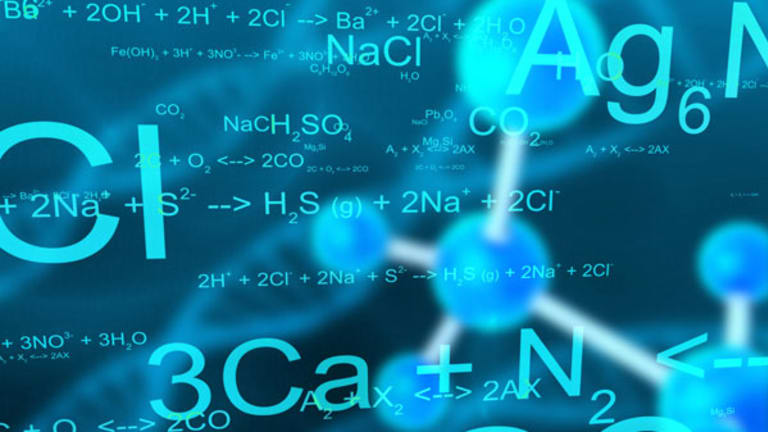 Biotech Stock Mailbag: Celsion
Biotech columnist Adam Feuerstein answers readers' questions and concerns about health care and drug-related stocks.
Biotech columnist Adam Feuerstein answers readers' questions and concerns about health care and drug-related stocks.
BOSTON (
) -- Get ready for next week's first-ever Biotech Stock Mailbag Live Chat. Please join me on Friday, May 20, starting at 11 a.m. EDT for an hour (maybe more) of back-and-forth biotech-stock banter. I'll answer your questions and respond to your comments in what I hope will be an informative and fun discussion about the current state of the biotech investment sector.
You can pre-register for the Biotech Stock Mailbag Live Chat and receive an email reminder when the chat starts by signing up below. In the meantime, I'm doing my homework to prep for the event, so if you want to help, send me some questions and topics you'd like me to cover.
Let's get to this week's Mailbag:
@Magicsia tweets,
"AF, with Delcath out of the way, definitely interested in your thoughts on Celsion and Thermodox for HCC. Way undervalued."
Celsion
(CLSN) - Get Report
, like
Delcath Systems
(DCTH)
, is developing a procedure to deliver high doses of chemotherapy directly to the site of cancer. While the initial target of both companies is tumors in the liver, Celsion's approach, unlike Delcath's, is also being studied as a treatment for cancer in other areas of the body as well.
The core of Celsion's tumor-killing technology is Thermodox -- tiny, heat-sensitive spheres of fat that contain a payload of the chemotherapy drug doxorubicin. When injected into the body, Thermodox accumulates at the site of the tumor. When the tumor site is heated to about 107 degrees using radio waves (radiofrequency thermal ablation, or RFA), the Thermodox spheres melt, bathing the tumor and adjacent tissue in high levels of doxorubicin.
Celsion is conducting a phase III study in which 600 patients with hepatocellular carcinoma, also known as primary liver cancer, are being treated with Thermodox plus RFA or RFA alone. The primary endpoint of the study is to determine if the addition of Thermodox to RFA can significantly delay the re-growth of liver tumors compared to treatment with RFA alone. The study is being run under a Special Protocol Agreement reached with FDA.
RFA is a procedure often used by doctors to ablate, or remove, relatively small tumors from the liver that can't otherwise be excised surgically. While RFA can be curative, liver cancer can and does recur because some cancer cells remain in the surrounding tissue and start growing again. Celsion believes that the addition of Thermodox to RFA will kill enough of the cancer cells in the liver adjacent to the tumor to prevent or delay the return of the cancer.
About 93% of the 600 patients in the phase III study of Thermodox are enrolled, Celsion says. Once 190 tumor progression events occur, independent data monitors will unblind the study for an interim analysis to determine whether it can be stopped or if it should continue to the final analysis. Celsion expects this interim look at the Thermodox study to occur in the third quarter. If the study continues to the final analysis, top-line results will be announced in the first half of next year, the company says.
Will Thermodox work? I don't know, honestly. Celsion has animal data proving that Thermodox does accumulate at the tumor site, and when heated, releases high concentrations of doxorubicin above what you'd expect to see if the drug were injected conventionally.
In patients, the Thermodox data collected to date are a bit scarce. A phase I study conducted at two hospitals enrolled 24 patients with either primary liver cancer or cancer originating in other parts of the body that had spread, or metastasized, in the liver. Five different doses of Thermodox were studied.
At the 50 mg. dose -- the dose being used in the phase III study -- time to tumor progression reached 185 days. However, only one patient with primary liver cancer was treated.
Another five patients had metastatic liver disease. And without a comparator arm in the study, it's difficult to make predictions on how well Thermodox will perform in the much larger phase III study.
A couple of things to like about Celsion, if you can stomach the risk of the phase III study:
The company, with an enterprise value of around $38 million, is certainly cheap relative to the commercial opportunity for Thermodox, if approved. While you can expect big upside in the stock if the Thermodox study works, watch out for the steep drop if the study fails. I know, that sounds like a ridiculously obvious statement to make, but you'd be surprised how many people fail to consider the downside risk, even in a stock trading at $2.76 a share.
The other positive thing about Celsion is that the technology is expandable to cancer in other parts of the body. The company is studying Thermodox in chest wall breast cancer and metastatic liver cancer. Celsion is also exploring next-generation Thermodox molecules that can carry payloads of different chemotherapy drugs.
Harold J. emails,
"Could you be persuaded to write an article giving the three or four biotechs with drugs in phase III that you think have the best chance to be approved in the near future by the FDA? I am thinking specifically of Incyte, Exelixis, Seattle Genetics and ??? Thanks. Perhaps, also NPS Pharmaceuticals.
Let's go through your list:
Incyte
(INCY) - Get Report
: Ruxolitinib, the JAK inhibitor partnered with
Novartis
(NVS) - Get Report
for myelofibrosis, has a good chance of receiving U.S. and European approval based on positive results from two phase III studies. Incyte and Novartis are expected to complete the Ruxo approval submissions this quarter, which should lead to approval by the end of the year. One important note: Pay attention to next month's American Society of Clinical Oncology (ASCO) annual meeting, where the detailed data from the two Ruxo phase III studies will be presented.
Exelixis
(EXEL) - Get Report
: Too early to make an approval prediction about cabozantinib. Results from the phase III study in medullary thyroid cancer are expected midyear, while phase III studies in prostate cancer haven't started.
Seattle Genetics
(SGEN) - Get Report
: Yes, Adcetris (hate the name) will receive FDA approval for relapsed/refractory Hodgkin lymphoma and relapsed/refractory systemic anaplastic large cell lymphoma (ALCL). The FDA approval decision date is Aug. 30.
NPS Pharmaceuticals
(NPSP)
: Gattex for the treatment of short bowel syndrome. Yes, I like the drug's approval chances.
More biotech stocks for the "best chance for approval" bucket:
Vertex Pharmaceuticals
(VRTX) - Get Report
,
Optimer Pharmaceuticals
(OPTR)
,
Amarin
(AMRN) - Get Report
, and
Onyx Pharmaceuticals
(ONXX)
.
Which drugs are a toss-up (less-than-good chance) for near-term approval? The Zelrix migraine patch from
Nupath
(PATH) - Get Report
; the abuse-resistant painkiller Acurox from
Pfizer
(PFE) - Get Report
and
Acura Pharma
(ACUR)
; the abuse-resistant painkiller Remoxy from Pfizer and
Pain Therapeutics
(PTIE)
; and the insomnia drug Intermezzo from
Transcept Pharma
(TSPT)
.
Back to Twitter. @quickgainstocks asks,
"Outlook on $OXGN?"
I don't know for sure what caused
Oxigene
(OXGN)
shares to fly this week. I doubt the surge has much to do with the company's fundamentals or significant changes to the outlook for the cancer drugs in its pipeline. This move looks more like a quirky trading phenomenon related to a penny biotech stock with a tiny float, magnified by speculative bets ahead of next week's release of research abstract for the ASCO annual meeting.
Researchers at the ASCO meeting will be presenting updates on two studies of Oxigene's experimental cancer drug Zybrestat:
Final data, including a final survival analysis, will be presented from the "FACT" phase II/III study of Zybrestat in patients with anaplastic thyroid cancer (ATC).
At a European thyroid research meeting last September, researchers reported that ATC patients treated with a combination of
zybrestat and chemotherapy demonstrated a median overall survival
of 5.1 months compared to a median overall survival of 4.1 months for similar patients treated with chemotherapy alone. While trending in the right direction, this survival benefit was not statistically significant.
Oxigene has been up front about the regulatory shortcomings of the "FACT" study. In March, the FDA told Oxigene that a second phase III study with a survival endpoint would be necessary before Zybrestat could be submitted for approval as a treatment for ATC.
This pretty much diminishes any news value from another update of the old study at next month's ASCO meeting.
The second clinical update at next month's ASCO will come from the phase II "FALCON" study that compares Zybrestat, Roche's Avastin plus chemotherapy against Avastin and chemotherapy in patients with advanced non-small cell lung cancer.
Again, Oxigene has presented data from this study previously. The last update was in November, when Oxigene reported the median time to progression for patients treated with the Zybrestat regimen was 9.5 months compared to 8.8 months for the control arm. The difference was not statistically significant and at less than a month's difference, likely not clinically meaningful.
The "FALCON" study is designed to report out an overall survival analysis, but it's not clear whether that's ready for this year's ASCO meeting.
For those wishing to look up the Zybrestat ASCO abstracts on May 18 when they're posted online, the "FACT" study is abstract No. 5502 while the "FALCON" study is abstract No. 7559.
@kevinmcgreevy tweets,
"I know things are bad at $alth, but $mnkd has 2x the market cap now?!? Is it that bad?"
Geesh, when you put it that way, you're absolutely right.
Allos Therapeutics
( ALTH) is
way
better off than
MannKind
(MNKD) - Get Report
. Then again, there are few drug or biotech stocks in
, so are you really damning Allos with faint praise?
Kevin's question riffs off a Twitter debate I had with a few people Tuesday night following the release of Allos' first-quarter results (bad) and the announcement of a deal with
Mundipharma
for European marketing rights to Folytn, Allos' lymphoma drug (good).
I argued on Twitter, and still believe, that Allos' disappointing Folotyn U.S. sales and lower-than-consensus 2011 guidance outweigh the upfront cash and potential for European Folotyn royalties from Mundipharma, for now.
Folotyn was approved as a treatment for peripheral T-cell lymphoma in September 2009, but Allos has found the market for the drug to be smaller and tougher to penetrate than initially anticipated. Part of the problem is that doctors are using less Folotyn on more advanced, or sicker PTCL patients.
Allos will also soon be getting competition in the PTCL market.
Celgene
(CELG) - Get Report
is expecting to receive expanded FDA approval for its drug Istodax in June. Two months later, Seattle Genetics' drug Adcetris will also likely receive FDA approval.
Back to Kevin's point, I agree with him that Allos is not overvalued. The stock is reflecting Folotyn's lackluster performance and not giving much credit, if any, for an uptick in sales that may come from the U.S. or Europe. With that said, I'm not sure Allos deserves any optimism about Folotyn, at least until the company starts putting up better sales numbers.
Regarding MannKind, I'd argue that the disparity in its $500 million-plus market value relative to Allos is due to MannKind being grossly overvalued.
Angie D. emails,
"Adam, thanks for the great job on the FDA advisory panel blogs for Vertex Pharmaceuticals and Merck. They were very helpful, and many of us value your opinions. Where do you see Optimer Pharmaceuticals going this month?"
Optimer should go higher as long as 1) FDA approves its antibiotic Dificid for the treatent of C. diff infection on time (May 30) and 2) FDA grants the company a Dificid label which includes data or language about lower C. diff recurrence rate compared to vancomycin.
If you recall, the
FDA advisory panel on April 6 voted unanimously to recommend Dificid's approval
but the same panel was split on how best to characterize the drug's recurrence benefit.
I do believe the data demonstrating Dificid's recurrence benefit are clear, it's more a matter of how best to describe it in the label. I predict Optimer and FDA have had enough time to hammer out the Dificid label in time for the drug to be approved on May 30.
--Written by Adam Feuerstein in Boston.
>To contact the writer of this article, click here:
Adam Feuerstein
.
>To follow the writer on Twitter, go to
http://twitter.com/adamfeuerstein
.
>To submit a news tip, send an email to:
.
Adam Feuerstein writes regularly for TheStreet. In keeping with company editorial policy, he doesn't own or short individual stocks, although he owns stock in TheStreet. He also doesn't invest in hedge funds or other private investment partnerships. Feuerstein appreciates your feedback;
to send him an email.