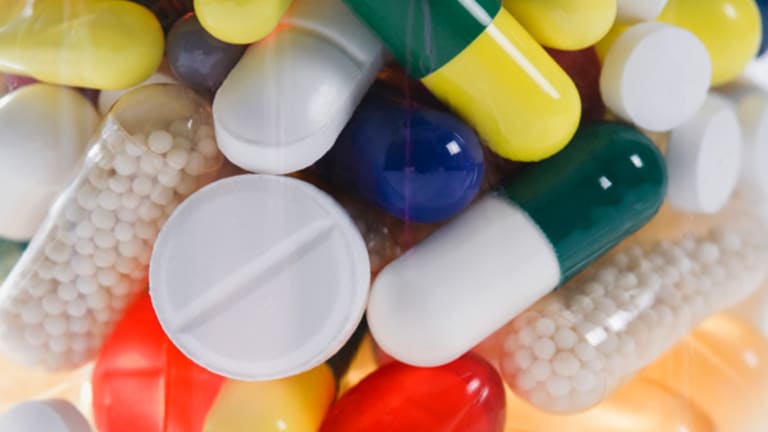 Biotech Stock Mailbag: Amarin, Cytrx, Sangamo and 'Story Stocks'
Biotech columnist Adam Feuerstein answers readers' questions about health care companies.
Biotech columnist Adam Feuerstein answers readers' questions about health care companies.
NEW YORK (TheStreet) -- Let's open this week's Biotech Stock Mailbag with a question from Andy W.:
Is it possible that a Big Pharma might want to buy Amarin (AMRN) - Get Report even more now so they could move to Ireland for the lower taxes?
"Inversion" -- the relocation of corporate headquarters from the U.S. to more tax-friendly countries like Ireland -- is a big trend in specialty pharmaceuticals circles these days. However, accounting rules make it almost impossible for a large U.S.-based pharmaceutical company to use an acquisition of Amarin (and its Irish domicile) for the purpose of tax inversion.
I won't go into all the details (partly because I don't know them all myself) but here's an important rule to understand: In order for a tax inversion to be kosher, the foreign company -- Amarin, in our example -- must be at least 20% of the NewCo which emerges from the merger/acquisition.
For illustrative purposes, let's pretend Pfizer (PFE) - Get Report wants to buy Amarin and relocate its headquarters from New York to Dublin so it can pay even less money in taxes to the U.S. government. The inversion would not be allowed because Amarin is too small and would not be 20% of the Pfizer-Amarin merged entity.
A more plausible scenario would be a smaller U.S. drug company -- public or private -- merging with Amarin and relocating its headquarters to Dublin. This is what Alkermes did by acquiring Elan's drug delivery subsidiary.
Amarin is an absolute train wreck right now. The company is hemorrhaging cash and wasting time with futile lawsuits against the FDA. Vascepa sales languish and generic filers are ready to pounce if the drug defies odds and somehow becomes commercially viable.
Amarin's Irish address is the company's most valuable asset.
You might be feeling dizzy right about now, thinking hell has indeed frozen over because I'm saying something bullish about Amarin.
Deep breaths.
A merger or acquisition of Amarin for tax inversion purposes is possible but unlikely, says an institutional investor who's taken a close look at the scenario, in part because he thought about owning the stock for just this reason.
The list of companies which could make an inversion deal with Amarin work is actually pretty small, he says. [As I said above, the accounting rules are much more complicated than just "Irish headquarters equals buy."] Amarin's valuation today pretty much prices in the value of the company's Irish tax domicile, he believes. [He doesn't think much of Vascepa, obviously.]
"Someone might be willing to overpay [for Amarin], especially in a market like today which seems less price sensitive," said this investor. "But I see this as the number one reason not to short Amarin rather than a reason to own it."
I agree with Steve. Cytrx's (CYTR) relationship with the stock touts at The DreamTeam Group, as detailed by Richard Pearson in his recent SeekingAlpha article, are certainly worthy of an SEC investigation. Cytrx could be in big trouble if found to be promoting its stock surreptitiously right before the February financing at $6.50 per share. Buyers of the Cytrx deal have lost a lot of money, unless they flipped their shares quickly.
Regulators are investigating Galena Biopharma (GALE) already so a parallel probe into Cytrx seems likely. If the SEC contacts Cytrx, disclosure will be made in the company's 10-Q for the first quarter, which should be filed in early May.
If you visit Cytrx's Web site and click on "Oncology Compounds," three clinical-stage drug candidates are described: Aldoxorubicin, Bafetinib and Tamibarotene. If you read the company's recently filed 10-K or even peruse its investor slide deck, you'll see the latter two drugs are on the shelf. Cytrx stopped spending money on bafetinib but is seeking a partner; tamibarotene appears dead due to a failed clinical trial.
That leaves aldoxorubicin as Cytrx's only drug candidate -- not exactly what I have in mind when I think of strong pipelines, even for small-cap oncology stocks.
I don't believe the data from the phase II study of aldoxorubicin in soft tissue sarcoma. I explained the problems with the sarcoma study and why the aldoxorubicin data are not credible in this story published last December.
Now for something completely different: Fan mail!
Jim B. writes:
After seeing some of the hate mail, I felt compelled to say that I always enjoy your work for TheStreet and on Twitter. I don't always agree with you, but your material is cogent, well-written and a breath of fresh air in a sector that is filled with frauds and charlatans. Keep up the great job.
Thank you very much for the kind words, Jim.
Steve B. is not a fan.
Why are you always so negative and sarcastic? These companies are working diligently to find a cure for a dreaded disease. You should be ashamed of yourself. I hope you never suffer from cancer. If you did, maybe you would think differently.
I dispute your negativity charge. Sarcastic? Guilty. Absolutely. Where you see negativity, I see realism and truth telling. The ability to detect and see through bullshit is a necessary quality in any journalist, particularly one who analyzes and writes about biotech investing. We are living in an age of incredible medical breakthroughs but the peddlers of snake oil have not gone away. Successful biotech investors (I'm talking about investors who can make money in all markets and not just bubbles) suss out the difference between quality and crap. I like to think I aid that process.
On your other point, I don't write for cancer patients. I sympathize with them as I do with anyone dealing with a difficult disease, of course, but the media company which employes me (thankfully) serves investors. I write about investing in biotech stocks. It would be a wonderful thing if every drug in clinical development was effective and approved, generated billions of dollars in sales and cured all disease. That's not reality. No amount of pom-pom waving or wishing on shooting stars is going to change the fact that most drugs in clinical development are never approved. The best advice I can give you is to keep emotions out of your investment portfolio because it clouds your judgment and leads to bad decision making.
Randy G. writes:
You're totally embarrassing yourself on Sangamo (SGMO) - Get Report. While you bash the stock it just goes higher and I make more money. Please keep it up, idiot.
Randy's email hit my inbox before Sangamo raised $100 million on Wednesday night, so I assume he believes I'm an even bigger idiot now. 
Last March, I argued Sangamo at $10 per share and a $500 million market cap was overvalued because the excitement over the company's HIV gene therapy SB-278 was misplaced:
Preclinical-stage drug companies don't typically carry market values of $500 million, which makes Sangamo's SB-728 HIV therapy -- the product in phase II studies -- really important. Sangamo won't trade at $10 per share, like it does today, if SB-728 blows up. Without any drugs in human studies, Sangamo's market cap might easily be cut in half or more, which would be appropriate, particularly for a company trying to develop something as challenging as gene therapies...

Sangamo's SB-728 is nowhere close to approaching the efficacy of HIV drugs like Gilead Sciences' Stribild or Atripla. I suspect Sangamo executives know SB-728 is unlikely to succeed, but they soldier on because without it, the company's pipeline looks very anemic and can't support the stock's current valuation.
On Wednesday, Sangamo closed at $23.26 and a $1.5 billion market cap. [Before the effect of the $100 million offering.]
Randy has a point. Based on Sangamo's stock price alone, I am an idiot. I don't know if Randy thought Sangamo could more than double in a single year, but I know for sure I never expected it.
Where did I go wrong? That first sentence: "Pre-clinical drug companies don't typically carry market value of $500 million..."
Ha! Pre-clinical drug companies are gifted with billion-dollar valuations today, quite willingly by investors. My mistake.
Sangamo tells a compelling story about gene editing to treat disease. And with all its drug programs except HIV in preclinical development, Sangamo doesn't carry the burden of having to prove anything it says with real data. Investors happily gobble up story stocks like Sangamo because the risk of failure is negligible. That makes Sangamo the perfect setup for the biotech stock bubble.
I'm no more of a believer in Sangamo's HIV gene therapy today than I was one year ago. The new data presented earliest this month just reinforce the futility of Sangamo's approach. Two slides from the SB-728 presentation using the chemo drug cytoxan as a boosting agent illustrate my point: 
"Pre-conditioning" with cytoxan led to a dose-dependent increase in CD-4 cells but the effect is transient and completely disappears at the end of the treatment interruption phase.
Then there's this slide, which looks interesting until you realize that the only HIV patient really responding (patient "04-019") is a CCR5 delta-32 heterozygote.
In other words, the responding patient is a "genetic anomaly" which gives him a big advantage over "normal" HIV patients. Here's how Sangamo describes the outcome of the other two HIV patients in the high-dose cytoxan arm:
"Two of the three subjects treated at this dose remain on TI [treatment interruption] with detectable but stable VLs [viral loads] of several weeks duration."
Detectable viral loads are bad! Sangamo has taken HIV patients with undetectable viral loads on HAART therapy and turned them into patients with detectable viral loads while on SB-728.
I've been wrong on Sangamo's stock but I'll cling stubbornly to my view that the company's gene editing technology is not worth $1.5 billion. Time will tell.
One last point: The story stock phenomenon is not limited to gene therapy players like Sangamo. I'm looking askance at you, Agenus (AGEN) - Get Report, NewLink Genetics (NLNK) - Get Report and Tesaro (TSRO) - Get Report, which are piggybacking dubiously on the immuno-oncology craze.
Dan T. writes:
Just wondering where the love is for what Oxigene (OXGN) has in the pipeline. Despite expected financials, I am curious why recent phase II success warrants a beat down of the stock price.
At Wednesday's close of $3.50, Oxigene is still up 45% from March 11, when the Zybrestat ovarian cancer study results were announced. Oxigene did trade as high as $5.40 intraday on March 12.
I wouldn't define this performance as a beat down. What you're seeing in Oxigene's post-data stock performance is uncertainty about the road ahead for Zybrestat. The FDA requires a survival benefit for approval of ovarian cancer drugs -- Zybrestat data Oxigene lacks at this point. Zybrestat also faces significant competition from Roche (RHHBY) and Amgen (AMGN) - Get Report. 
Follow Adam Feuerstein on Twitter.
Adam Feuerstein writes regularly for TheStreet. In keeping with company editorial policy, he doesn't own or short individual stocks, although he owns stock in TheStreet. He also doesn't invest in hedge funds or other private investment partnerships. Feuerstein appreciates your feedback;
to send him an email.