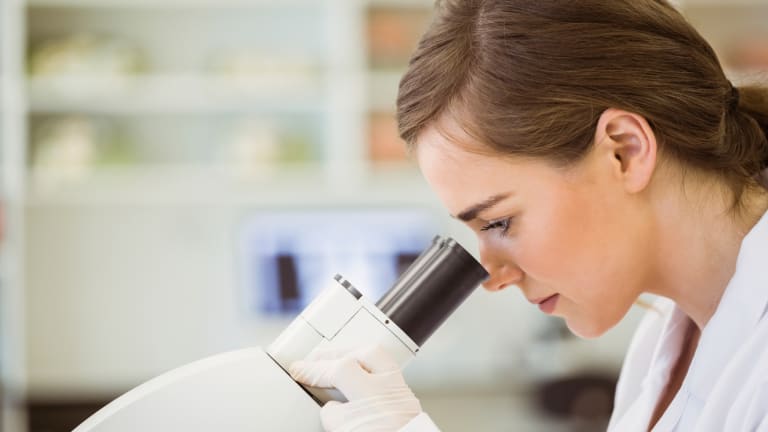 Biotech Premarket Movers: Amicus Therapeutics, Nantkwest and Organovo
Amicus Therapeutics, Nantkwest and Organovo are among the premarket biotech movers on Tuesday.
Shares of Amicus Therapeutics (FOLD) - Get Free Report were up 9% in premarket trading on Tuesday. Robert W. Baird reportedly upgraded the stock to outperform from neutral and upped the price target to $10 from $7. Cranbury, N.J.-based  Amicus develops treatments for rare and orphan diseases. The company's lead product candidate is migalastat HCl, which is in development for the treatment of Fabry disease.
Shares of Nantkwest (NK) - Get Free Report were down 4% in premarket trading after ending Monday at $6.38, up 2% from Friday's close. Nantkwest, a Culver City, Calif.-based clinical-stage immunotherapy company, on Monday announced that the U.S. Food and Drug Administration has authorized the company's investigational new drug application for its first-in-human, high-affinity natural killer cell therapy phase I clinical study.
Meanwhile, Endo International (ENDP) - Get Free Report shares were up 1.5% on the heels of the Monday announcement that the pharmaceutical company and and the Federal Trade Commission have filed a joint motion in the U.S. District Court for the Northern District of California seeking the entry of a 10-year Stipulated Order for Permanent Injunction. The stipulated order settles disputes relating to the patent infringement settlements Endo entered into in connection with its Opana ER and Lidoderm products. Opana ER is an extended-release opiod to treat pain. Lidoderm is a topical patch to treat pain associated with side-effects of shingles. In addition, the stipulated order resolves the FTC's claims against Endo unit Par Pharmaceutical in the action FTC v. Actavis, Inc., et al. pending in the U.S. District Court for the Northern District of Georgia.
Other movers Tuesday morning include Organovo Holdings (ONVO) - Get Free Report , up 3.5%, and Novavax (NVAX) - Get Free Report , up 2.2%. San Diego-based Organovo develops three-dimensional human tissues for use in medical research and therapeutic applications. Gaithersburg, Md.-based Novavax is a vaccine company.