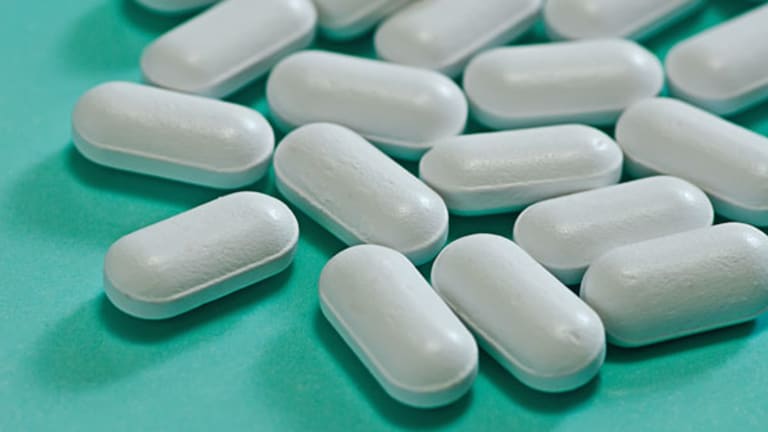 Biotech Notebook: Pipex, Gilead, Biogen Idec.
Pipex CEO Kanzer takes shareholders down a familiar path.
Steve Kanzer strikes again.
Pipex Pharmaceuticals
( PP), the small drug company where Kanzer is CEO, has run into big trouble with the Food and Drug Administration.
Sadly, that's a recurring theme for companies associated with Kanzer.
On Tuesday, Pipex announced that the FDA refused to accept an approval application for the company's drug Coprexa, which is intended to treat Wilson's disease, a rare, genetic ailment. The "refuse to file" letter issued by the FDA to Pipex raises eight issues or problems with the Coprexa application, including "two preliminary assessments concerning the adequacy of the clinical evidence of safety and efficacy of Coprexa," according to Pipex.
Pipex shares fell a whopping 52% Tuesday and were down another 3% on Wednesday to $1.88.
I warned investors away from Pipex in a Nov. 24
Biotech Mailbag column because Kanzer, based on his abysmal track record, isn't qualified to run a drug company. As I pointed out then, a run-in with FDA officials at an advisory meeting last year which resulted in Kanzer being physically escorted out by security guards.
Kanzer has a way of blaming everyone else but himself for the misfortunes that seem to afflict his companies on a regular basis. Tuesday was no exception. Pipex claims that the FDA signed off on all outstanding questions regarding Coprexa during a couple of meetings held last year. The refuse-to-file letter is therefore a complete surprise -- and may be the fault of the FDA which apparently transferred review of the Coprexa application from one division to another.
Funny, but these sorts of things don't happen to quality biotech companies.
Were you quick enough to get that fleeting discount on
Gilead Sciences
(GILD) - Get Free Report
on Wednesday morning?
Shares of the Foster City, Calif.-based biotech firm dipped briefly in premarket trading Wednesday, reacting to
Roche's
drastic cutback in guidance for 2008 Tamiflu pandemic flu sales. But just as fast, investors bought the Gilead dip, and rightly so, because high-quality and profitable biotechs don't go on sale often.
Gilead shares closed Tuesday at 43.15. After Roche reported in the early morning hours stateside, Gilead dipped very briefly to $42, but quickly rallied. The stock was recently up more than 3% to $44.55 in Wednesday trading.
Roche guided to Tamiflu pandemic sales of CHF100-150 million in 2008, a dramatic 90%-plus reduction from 2007 pandemic sales of CHF1.5 billion, due primarily to the fact that government stockpiling of Tamiflu against bird flu is wrapping up.
Roche pays royalties to Gilead based on Tamiflu sales. Those royalties flow directly to Gilead's bottom line, which is why some Gilead investors (and just about every analyst who follows the company) went into Roche's earnings report Wednesday with a great deal of trepidation.
But as I wrote on
RealMoney
Tuesday, "I'm not one of the worry warts. I don't think you need Tamiflu royalties to like the Gilead story. Sure, the money helps because it goes right to the bottom line, but it's like the maraschino cherry on a hot fudge sundae -- still delicious without."
There's a whole lot to like about Gilead without big Tamiflu royalty revenue -- strong fourth-quarter earnings and above-consensus revenue forecasts for 2008, the launch of the HIV drug Atripla in Europe, continued growth in the pulmonary drug Letairis and two new likely drug approvals and launches this year.
And with this Tamiflu overhang removed, the stock should head higher.
KRAS is hot.
No, KRAS isn't a hipster San Francisco radio station, it's a human gene that may help doctors determine in advance which colon cancer patients respond best to targeted therapies.
There's a growing body of scientific data showing that colon cancer patients with a non-mutated form of the KRAS gene respond better to EGF receptor antibody drugs like
ImClone Systems'
(IMCL)
Erbitux,
Amgen's
(AMGN) - Get Free Report
Vectibix and
OSI Pharmaceuticals'
( OSIP)Tarceva.
In December, Vectibix was granted European approval to treat colon cancer patients that possess wild-type (non-mutated) KRAS. It's a matter of debate whether the FDA will follow that path and require all colon cancer patients here to be tested for KRAS before going on EGFr drug therapy, but it's a definite possibility.
In a recent report, Rodman & Renshaw biotech analyst Mike King brings this neat bit of science back to Wall Street: "The $640 million question: Is KRAS status positive or negative for the anti-EGF antibodies?"
Based on some recent conversations with colon cancer thought leaders, King believes the rise of KRAS stands a good chance of expanding the market opportunity for drugs like ImClone's Erbitux and Amgen's Vectibix. Estimates vary, but generally, it's believed that 40%-60% of newly diagnosed colon cancer patients possess the non-mutated KRAS gene and are therefore ideal candidates for EGFr drug treatment.
Conversely, this means that between 40%-60% of colon cancer patients have mutated KRAS and therefore shouldn't be receiving Erbitux or Vectibix. This sounds like a big negative, but don't forget the
Genentech
( DNA) experience with Herceptin. That very successful breast cancer drug is approved for the approximately 20% of breast cancer patients who over-express the Her2 gene. This "genetic limitation" hasn't stopped Herceptin from being an enormously profitable drug for Genentech.
Writes King: "If the KRAS hypothesis holds up (and the world should know in less than six months,) improved outcome could lead to increased utilization. Further ... the most straightforward way for the anti-EGF antibodies to challenge Genentech's Avastin hammerlock in first- and second-line treatment of metastatic colon cancer is through the determination of patients' KRAS status."
There is work to do here before ImClone or Amgen (or OSI Pharma for that matter) see a boost to their colon cancer sales through KRAS testing. Obviously, testing needs to be adopted widely in the U.S., and that hasn't happened yet. Just as important, clinical studies need to show that the benefit of drugs like Erbitux or Vectibix is equal to or better than Avastin in patients with wild-type KRAS.
Is it just me, or does Carl Icahn's continued efforts to force
Biogen Idec
(BIIB) - Get Free Report
to sell itself seem to be a replay of the activist investor's unsuccessful attempt to accomplish the same thing with ImClone?
As my colleague Elizabeth Trotta
reported this week, Icahn is trying to muscle some hand-picked cronies onto the Biogen Idec board and generally sneering at the company's CEO Jim Mullen, basically accusing Mullen of scuttling good-faith efforts to sell the company.
This is almost exactly what Icahn did with ImClone Systems in 2006. Ultimately, Icahn was made chairman of ImClone and able to install his own slate of directors and a new CEO. But his efforts to attract a buyer for ImClone failed.
If you believe the chatter, there were interested bidders, but Icahn was impossible to deal with and was asking an impossibly high price for the company.
As I wrote earlier this month, there is still a chance that Biogen Idec is
acquired by someone, but perhaps not if a Big Pharma bidder has to negotiate with Icahn.
Adam Feuerstein writes regularly for TheStreet.com. In keeping with TSC's editorial policy, he doesn't own or short individual stocks, although he owns stock in TheStreet.com. He also doesn't invest in hedge funds or other private investment partnerships. Feuerstein appreciates your feedback;
to send him an email.