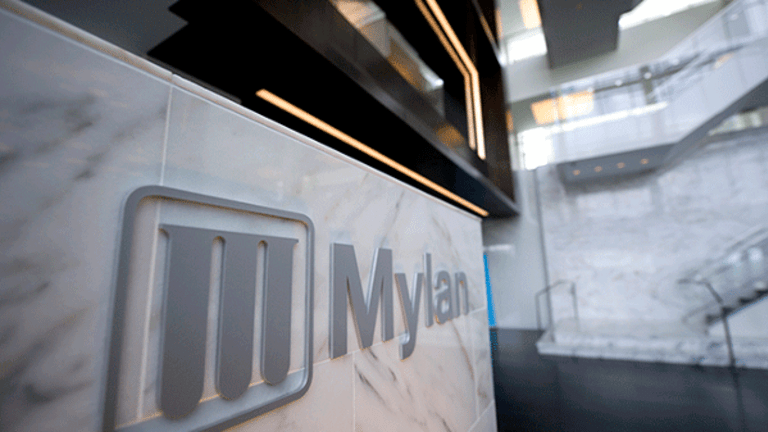 Biotech Movers: Depomed Shares Tank After Losses Get Even Worse
Depomed unveiled steps the company is taking to shore itself up.
Depomed (DEPO)  shares were down sharply in premarket trading Wednesday after the company reported a 14% wider loss in the first quarter and unveiled steps the company is taking to shore itself up.
Total revenue fell from last year's first quarter from $104.8 million to $90.45 million while product sales fell from $104.57 million to $90.29 million.
In the wake of the worsening numbers, Depomed announced several initiatives aimed at driving growth and increasing efficiencies in the business. They include directing the Pain salesforce, which was recently increased from 190 to 258 people to carry Nucyunta ER and Nucynta IR as their primary focus. The Oncology salesforce will be eliminated due to the significant deterioration within the Fentanyl market, and will be allocated to the Neurology salesforce to enhance the support of drugs Gralise and Cambia. The size of the company's overall sales force won't change. 
The company is implementing an approximately 30 person reduction in force at its headquarters, representing 20% of the home office staff. As a result, Depomed will take a one-time charge of approximately $5 million in the second quarter.
The changes are being directed by CEO Arthur Higgins, who joined the company last month.
"I am excited to have joined Depomed and am confident in our future," Higgins said in a statement accompany the company's earnings announcement late Tuesday. "We are currently facing a number of challenges in our business and they are reflected in our first quarter performance which fell well short of expectations. During my first month on the job, I have worked across the company to diagnose our recent performance. The key drivers of our first quarter shortfall include: significant declines in the opioid market and a highly disruptive salesforce realignment which was implemented in February."
Proteon Therapeutics (PRTO) - Get Proteon Therapeutics, Inc. Report , a company developing therapeutics to address the medical needs of patients with kidney and vascular diseases, shot up 40.74% to $ 1.90 after reporting first quarter earnings per share of $0.39 and beat estimates by 3 cents.
Mylan (MYL) - Get Viatris, Inc. Report  shares were up 2.87%, or $1.09, to $39.10 after reporting that total revenues jumped 24% to $2.72 billion in first quarter 2017, compared to the same period in 2016.