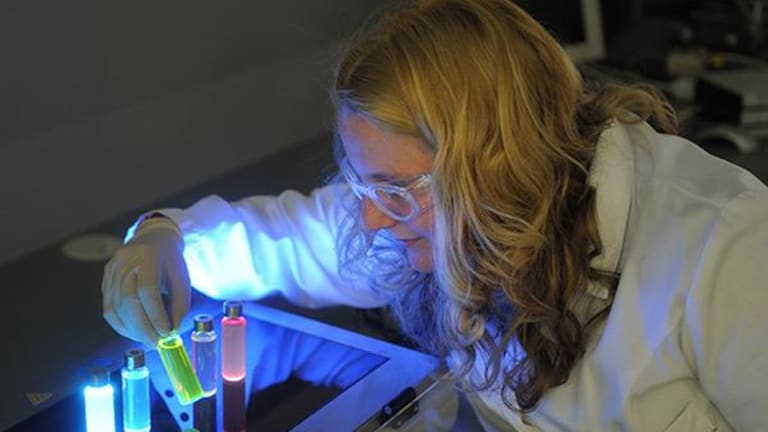 Biotech Movers: Cesca Up Strong After Securing CAR-T Cell Patent
And a management shakeup helps push down NuVasive.
Cesca Therapeutics Inc. (KOOL) - Get Cesca Therapeutics Inc. Report was up 13.4% or 46 cents to $3.90 in pre-market trading Friday, July 28 after announcing that the U.S. Patent and Trademark Office issued it a new patent for its automated cellular manufacturing and control platform for the development of CAR-T and CAR-NK therapeutics.
"This new patent issuance significantly strengthens the intellectual property position surrounding our proprietary automation technology which is core to our best-in-class ThermoGenesis portfolio of cell processing systems," said Chris Xu, Cesca's chief executive officer. "Traditional cell processing methodologies, including those currently being implemented and used by leading CAR-T developers, are manual and time consuming, presenting significant challenges to the future large-scale commercial feasibility of these revolutionary therapies. In contrast, Cesca's patented, automated cell processing systems provide greater cell yields and higher consistency in a fraction of the time, making them ideally suited to meet industry needs."
NuVasive Inc. (NUVA) - Get NuVasive, Inc. Report  shares fell $8.80, or 11.44%, to $68.10 after the spine surgery products maker on Thursday, July 27 said its chief operating officer and chief financial officer were departing as part of a management reorganization.
The company also reported second quarter earnings that fell below estimates.
NuVasive was downgraded to Neutral from Outperform with a reduced price target of $72 by Robert Baird, which cited rising volume/payer uncertainties in spine, modestly higher pricing pressures across orthopedics, especially ex-U.S. and the departure of the highly regarded CFO and other management changes.
NewLink Genetics Corp. (NLNK) - Get n.a. Report shares were up 7.14%, or 50 cents, to $7.50 after narrowing its second quarter net loss to $16.7 million or 57 cents per diluted share compared to a net loss of $32.4 million or $1.12 per diluted share for second quarter 2016.
NewLink focuses on commercializing novel late-stage immuno-oncology treatments.