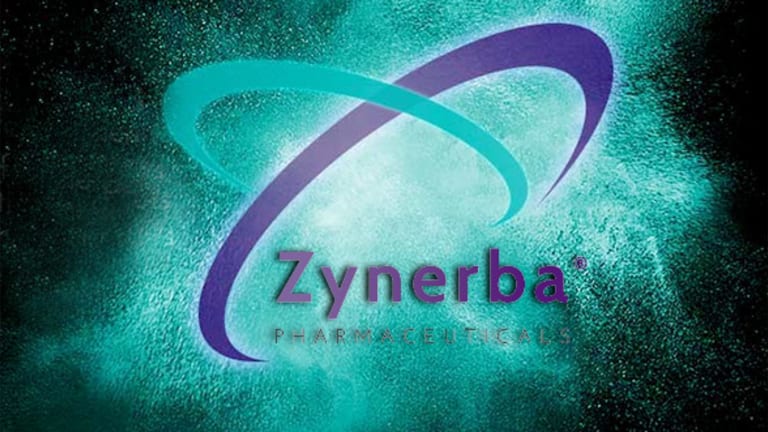 Biotech movers: CEL-SCI Leaps After FDA Lets Cancer Study Move Forward
The last FDA approved treatment for advanced primary head and neck cancer was over 50 years ago.
The last FDA approved treatment for advanced primary head and neck cancer was over 50 years ago.
Good news on CEL-SCI Corp.'s (CVM) - Get Report cancer drug Multikine drove the shares up 56.28%, or $1.30, to $3.61 in pre-market trading Monday, Aug. 14.
The company announced that the Food and Drug Administration removed the hold on a Phase 3 study of Multikine as a treatment for head and neck cancer and that all clinical trial activities under the drug's Investigational New Drug application may resume.

The study involves 928 patients and its aimed at CEL-SCI's to establish Multikine as a first-line immunotherapy, meaning the drug will be used before any other cancer treatment is given. Immunotherapy uses a patient's own immune system to produce an anti-tumor response.
The study's primary endpoint is a 10% increase in overall survival for patients treated with the Multikine regimen as well as standard care versus those who receive only standard care, which is surgery, followed by radiation therapy alone or followed by concurrent radio-chemotherapy.
CEL-SCI said there is a clear and unmet medical need for a new treatment in this indication as the last FDA approved treatment for advanced primary head and neck cancer was over 50 years ago. The FDA has designated Multikine an Orphan Drug for neoadjuvant therapy in patients with squamous cell carcinoma of the head and neck.
Shares of Zynerba Pharmaceuticals Inc. (ZYNE) - Get Report were down 26.88%, or $1.89, to $5.14 after the company said its Phase 2 STOP trial for its ZYN002 cannabidiol transderman gel to treat knee pain due to osteoarthritis did not meet its primary endpoint.
However, the trial did meet some secondary endpoints and the company said work will continue to explore ZYN002's potential for treating patients who cannot tolerate other osteoarthritis drugs.
The study did not meet its primary endpoint of reduction from baseline in the weekly mean of the 24-hour average worst pain score at week 12 for either dose. However, statistically significant results were achieved for a number of secondary endpoints and that study of the treatment will continue.
"Many osteoarthritis patients using currently available medicines do not experience relief from pain and improved physical functioning, or cannot tolerate them due to side effects," said Daniel Clauw, M.D., professor of Pain Management and Anesthesiology at the University of Michigan, and Director of the Chronic Pain and Fatigue Research Center. "The STOP trial results are encouraging and suggest that ZYN002 can play an important role in impacting the pain and impaired physical function associated with osteoarthritis. I believe that ZYN002 may provide a promising treatment option for OA, and I look forward to participating in future studies."
"The results from this study are very encouraging and for the first time suggest that [cannabidiol] has a clinically meaningful impact in osteoarthritis, which affects approximately 31 million people in the United States," said Armando Anido, chairman and CEO of Zynerba. "In recent years, as the opioid epidemic has worsened, doctors, patients and their families have continued to emphasize the need for new, non-opioid pain medications, especially those with more favorable side effect profiles than NSAIDs or COX-2 inhibitors."
Anido continued, "Data from the STOP trial will help shape future studies with ZYN002 in osteoarthritis. We will request an end of Phase 2 meeting with the U.S. Food and Drug Administration, which we believe will take place before the end of this year, and plan to move quickly to our pivotal Phase 3 program for ZYN002 in OA.
Ophthotech Corp. (OPHT) - Get Report shares fell 7.84%, or 20 cents to $2.35 after the company revealed that its study of the company's drug Fovista when used in combination with Regeneron Pharmaceuticals' (REGN) - Get Report Eylea or Genentech Inc.'s (owned by Roche Group (RHHBY) )Avastin failed to show improvement in patients being treated with Eylea or Avastin alone in patients with wet age-related macular degeneration (wet AMD).
The addition of Fovista did not show a treatment benefit as measured by mean change in visual acuity at month 12, Ophthotech said.
Nevertheless,CEO Glenn Sblendorio sayid the outcome "does not affect our strategy as the company moves forward with multiple ongoing or planned clinical programs in orphan retinal diseases coupled with multiple ongoing or planned clinical trials in back of the eye indications.
More of What's Trending on TheStreet: