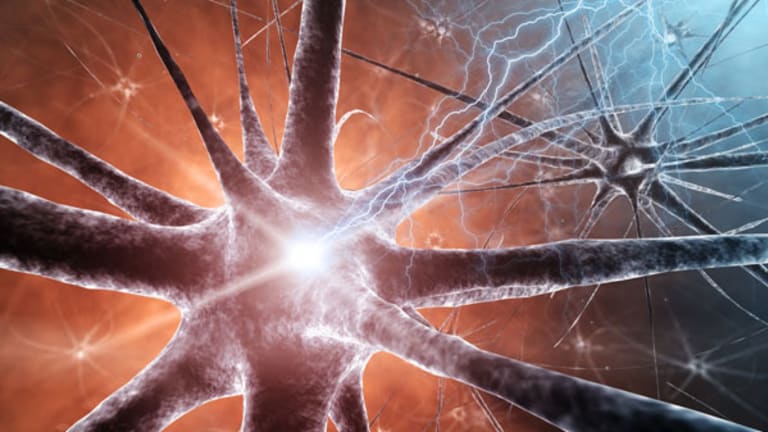 Biotech Mailbag: Lessons From Clinical Trials
Senior Columnist Adam Feuerstein's column on Cell Genesys elicited some compliments -- and some negative mail from Dendreon fans.
This column originally posted on
RealMoney.com
at 8:09 a.m. EDT. For more information about subscribing to
RealMoney
, please click here.
Let's open the Biotech Mailbag.
My post-mortem on the
Cell Genesys
(CEGE)
blowup prompted a lot of email, much of it complimentary, but some not so much.
Gordon writes:
"Love your Cell Genesys piece. I completely agree that single-arm Phase II data is one of the biggest causes of overinflated expectations. Even
Genentech
(DNA)
and
Roche
can fall victim. Think Avastin in pancreatic cancer. High company and investigator expectations due to a better patient profile in the Phase II study led to high expectations for the CALGB (U.S. study) and separate Roche studies. Let's hope the same thing doesn't happen to them in the AVAGAST study where expectations from Phase II having the Avastin-arm in AVAGAST beating control by two to three months. A difficult task in a difficult disease."
To fill in some of the blanks in Gordon's email, he's referring to a 2007 phase III study of Avastin in pancreatic cancer that failed to show a survival benefit.
The Avastin study in gastric cancer, known as AVAGAST and being conducted by Roche, is expected to complete patient enrollment in the first half of 2009.
The broader point I'd make is that there should be more companies emulating the Genentech model of clinical development, which emphasizes randomized, controlled phase II studies in almost every circumstance. Yes, these trials cost more money but they also greatly improve the odds for successful phase III studies. And isn't that what investors ultimately want -- fewer Cell Genesys-like blowups and more Genentech-like success stories?
The Dendreonites (or shall I call them Provengians?) seem to be angrier with me than normal, judging by the sharp spike in the amount of
Dendreon
(DNDN)
- related hate mail hitting my inbox. I only mentioned Dendreon in passing in the Cell Genesys column, but perhaps the outcry is a delayed reaction to my column on what to expect next year from the final analysis of the
phase III study.
Family standards prevent me from reprinting most of the emails, but Ciaran C. was representative of those mature enough to offer a more positive view of Provenge in a way that I can share.
"Only eight or nine months to go before you have (more) egg on your face," he writes. "Your boss Cramer will be very disappointed with your campaign to discredit Dendreon. You should have done more."
To bolster his point, Ciaran directed me to a research note from Needham biotech analyst Mark Monane, who has a buy rating on Dendreon. In that note, Monane writes:
"We believe the data are consistent with a biological effect of the cancer vaccine/active immunotherapy, and consistent with the previous D9901 data and D9902A data. We also note that trial continuation was in-line with expectations, given the current modest patient numbers and the 24 months median follow-up noted in the interim analysis. We believe that the power of the trial to detect a statistically significant outcome (22% reduction in the risk of death according to the company) will be enhanced at the final analysis of the complete dataset of 304 patient deaths, which is expected in
mid-year 2009. We remain positively inclined towards the outcome of the Provenge trial and enthusiastic about Provenge's market potential in this area of large unmet need if the final data are positive"
There you go, now don't say I never print anything positive about Dendreon.
Back to the subject of controlled clinical trials, Craig P. writes, "Do you know if
Ariad Pharmaceuticals
(ARIA)
used uncontrolled studies in their Phase II trials of deforolimus?"
The phase II study of deforolimus in sarcoma patients did not contain a control arm. This study of 212 sarcoma patients resulted in a 29% response rate and median progression-free survival of 15 weeks. Again, there was no control arm for comparison, but historical median PFS rate for these patients is around seven weeks, according to a recent research note from Susquehanna Financial Group.
Will these encouraging results translate into a win for the ongoing phase III study of deforolimus? We won't likely know until 2009 or 2010; enrollment in the study isn't scheduled for completion until the second half of 2009. I last wrote about
in June.
The lack of a control arm in the phase II study is a definite knock against Ariad and would cause me worry. In the company's defense, however, deforolimus is an MTOR inhibitor, a class of cancer drug with a proven track record (
Wyeth's
(WYE)
kidney cancer drug Torisel is an MTOR inhibitor), so perhaps this is a mitigating factor in Ariad's favor.
Moving on, Fred B. writes:
"What do you think of
Alexza Pharmaceuticals
(ALXA)
? The company expects to report top-line results in a second phase 3 study of AZ-004 by the end of this year for acute agitation in patients with schizophrenia or bipolar disorder. An earlier phase 3 study met the primary endpoint. They also have had clinical success with AZ-104 (Staccato loxapine, in a low-dose form) for migraine. The stock is currently trading with a market cap of $100 million at $3 a share, which matches its cash level."
Alexza is developing a small portable device dubbed Staccato that vaporizes drugs into a mist that can be easily inhaled into the lungs. The appeal of the Staccato system is that inhaled delivery of a drug into the lungs (and therefore into the bloodstream or brain) accelerates the drug's onset of action much more than conventional means of delivery. Pills, for instance, take a relatively long time to work. Injectable drugs work fast but most require trained personnel to deliver them.
Staccato makes the most sense for patients with diseases characterized by acute attacks. Think migraines or anxiety attacks.
AZ-004, as Fred mentions, is being developed to treat acute agitation in schizophrenia patients. In this case, the Staccato system is delivering an inhaled dose of Loxapine, a generic antipsychotic that is typically given by injection.
Alexza announced positive results from the first phase III study of AZ-004 in September. Data from the second phase III study is expected soon.
AZ-004 seems to work as advertised. The rap on the product, however, is more about the commercial appeal. Will emergency room doctors or in-patient facilities really find the Staccato system more convenient or practical, especially for schizophrenia patients who are out of control or in restraints because they're acutely agitated? Under these circumstances, an injection is probably preferred over a device that a patient has to self-administer.
Alexza's other Staccato pipeline products for migraines and anxiety attacks make more commercial sense, but they are still in early-stage development.
Adam Feuerstein writes regularly for TheStreet.com. In keeping with TSC's editorial policy, he doesn't own or short individual stocks, although he owns stock in TheStreet.com. He also doesn't invest in hedge funds or other private investment partnerships. Feuerstein appreciates your feedback;
to send him an email.