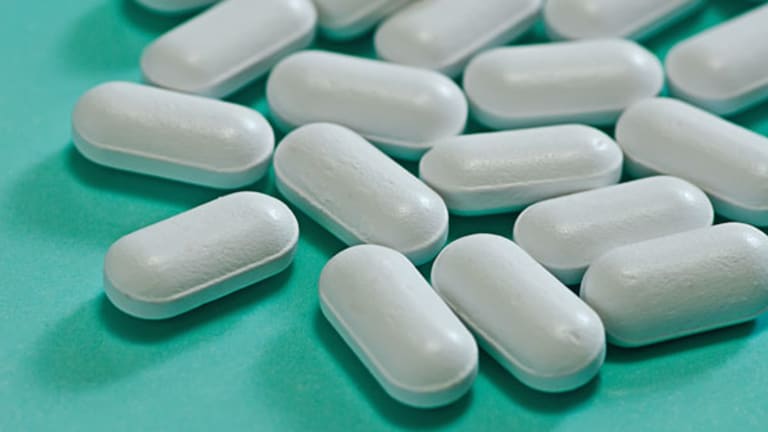 Biotech Mailbag 2008 Review
Here's a look back at the hits, misses and notable moments from 2008.
I went back and re-read all the Biotech Mailbag columns written in 2008 and was amazed to see that I wrote about 65 different biotech companies this year, many of them several times.
My thanks and gratitude go out to all the readers who emailed questions and comments this year. The Biotech Mailbag would be rather anemic if it weren't for your passion and curiosity.
The Mailbag in 2008 had its share of hits and misses. I managed to please a lot of you; others couldn't stand some of the things I wrote and let me know it in no uncertain terms.
Elan
(ELN)
received more play in the Mailbag this year than any other stock, mainly due to my
ongoing (and quite skeptical) coverage
of the company's experimental Alzheimer's disease drug bapineuzumab. The "Elanians" -- followers and fans of Elan -- are a vocal bunch, for sure.
I made some stock calls this year in the Mailbag. Some worked, others didn't.
Readers and I had a multi-Mailbag debate over the approvability of
Vanda Pharmaceuticals'
(VNDA)
schizophrenia drug iloperidone
. Many readers were optimistic about FDA approval. I wasn't, mainly because iloperidone seemed like a "me-too" drug with poorer safety and worse side effects. In the end, the FDA chose
not to approve
the drug.
Earlier in the year, I highlighted
Middlebrook Pharmaceuticals
( MBRK) because I thought an
would double the stock price. That takeout never happened. Bad call.
I also thought that
Cardiome
undefined
and its partner
Astellas
would be successful in getting their
approved by the FDA, even through a year's worth of regulatory delays. To date, Kynapid is still not approved.
I ticked off a lot of
Cell Genesys
( CEGE) shareholders this year after predicting
doom and failure
for the company's prostate cancer vaccine. Along the way, I got to discuss the importance of randomized clinical trials and why big-buck alliances with large drug companies don't always guarantee success. In the end, Cell Genesys and its prostate cancer vaccine program blew up.
The Mailbag this year also offered me an opportunity to discuss some important macro issues facing the biotech sector. In March, I wrote about how Wall Street's biotech
investing pros were faring badly
and were nervous about the outlook for the rest of the year. I had no idea at the time how painfully true that observation would turn out to be.
Also in March, I warned against investing too heavily in
small-cap biotech stocks
in 2008 due to the market's aversion to risk. While no one was spared pain this year, small-cap biotech stocks did end up suffering more than their big-cap brethren.
One thing I really like about writing the Mailbag is that it gives me a chance to research stocks that would otherwise fall off my radar screen. Readers of the Mailbag have a knack for finding small, sometimes obscure, biotech stocks. So, this year, I got to write about
Delcath Systems
(DCTH)
,
Genvec
(GNVC)
,
Regenerex Biopharma
( RGN),
Oramed
(ORMP)
and
NeurogesX
(NGSX)
, among others.
The Mailbag, naturally, devoted a great deal of space to big-cap biotech as well, including
Gilead Sciences
(GILD)
,
Biogen Idec
(BIIB)
,
Genentech
( DNA) and
Amgen
(AMGN)
. I discussed, among other topics, whether any of these large biotech companies would be acquired in 2008. None were, although
Roche
is trying with Genentech -- a topic I'm sure will be covered in future Mailbags.
A Mailbag review column wouldn't be complete without a mention of
Introgen Therapeutics
undefined
, which provided much
comedic and instructional fodder
for how to avoid bad biotech investments. Introgen is now in bankruptcy, alas, so the Mailbag will have to find new biotech stocks to kick around.
Biotech loves controversy, and so does the Mailbag, so in 2009, I hope to continue to answer your questions, absorb your criticisms and savor your praise. More than anything, I hope the Mailbag helps to make some sense out of biotech investing. Thanks again for all your emails this year, and my apologies for the many emails I couldn't find time to answer. I'll try to get to as many of them as possible in 2009.
Happy New Year and, please, keep those emails coming.
At the time of publication, Feuerstein's Biotech Select model portfolio was long Gilead Sciences and Genentech.
Adam Feuerstein writes regularly for TheStreet.com. In keeping with TSC's editorial policy, he doesn't own or short individual stocks, although he owns stock in TheStreet.com. He also doesn't invest in hedge funds or other private investment partnerships. Feuerstein appreciates your feedback;
to send him an email.