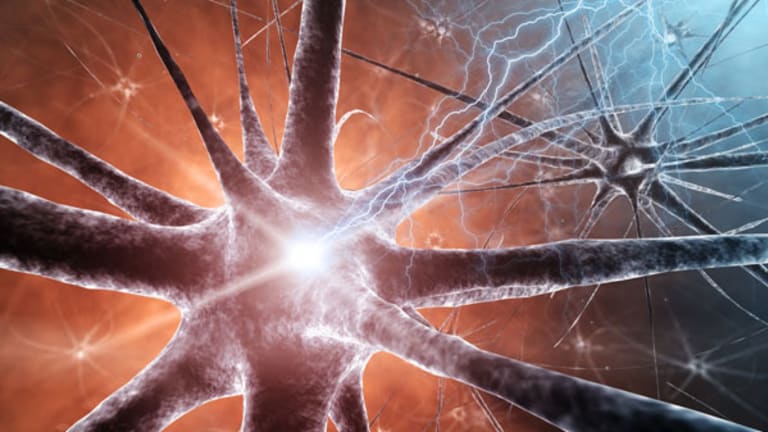 Biotech Dustbin Yields Winners
Abandoned by investors, Genelabs and Panacos Pharma are worth a second look.
Genelabs Technologies
( GNLB) and
Panacos Pharmaceuticals
(PANC)
are two companies scarred by serious blow-ups in their respective drug development efforts.
But there's still life in the drug pipelines, and the stock valuations are low enough that investors should be giving both companies a second look.
Genelabs wasted a lot of time and money trying to develop Prestara to fight lupus. The drug was reviewed by the Food and Drug Administration in 2002, only to be turned away for lack of convincing data.
When Genelabs ran a new study in 2004 to give the FDA what it wanted, it failed. Genelabs went back to the FDA, but again the agency wanted new Prestara trials to be run.
You get the picture. The company was spinning its wheels and its stock was suffering. In December 2005, it was forced into a 1-for-5 reverse stock split just to retain its
Nasdaq
listing. Ugly.
Lost in the Prestara mess, however, is a robust program by Genelabs scientists to develop novel antiviral drugs to treat hepatitis C. This work has attracted two big partners --
Gilead Sciences
(GILD) - Get Report
and
Novartis
(NVS) - Get Report
-- both of which are hoping that separate collaborations with Genelabs will result in new, highly potent hepatitis C compounds that can be brought into the clinic for human testing.
Yes, that's right -- neither of these partnerships has resulted in any drugs ready for human testing. Work is still being done in test tubes and on animals. Normally, I wouldn't get excited about preclinical research, but hepatitis C is a bit different, because it doesn't take too long to determine whether a drug is active or not.
If recent history is a guide, a relatively quick phase I study that results in a meaningful reduction in viral load is all that's needed to put a new hepatitis C drug on the radar screens of investors. That's what happened to
Vertex Pharmaceuticals
(VRTX) - Get Report
. And for
InterMune
(ITMN)
, human data wasn't even required for
Roche
to drop some serious coin on a drug development partnership in 2006.
Given the low level of visibility into Genelabs' work with Gilead and Novartis, it's hard to know how close the company is to seeking FDA permission to start human testing on a new hepatitis C drug. And forget about figuring out just how competitive the drug(s) might be to other hepatitis C drugs in various stages of clinical trials already.
But at $2.32, Genelabs' stock is cheap to the point that investors are hardly giving the company credit at all for these two partnerships, let alone factoring in any success. With a $70 million market cap, $26 million in cash and no debt, Genelabs sports an enterprise value of just $40 million. That's well below the valuation granted other companies with similar antiviral and hepatitis C programs.
An Oppenheimer analyst initiated coverage of Genelabs on June 13 with a buy rating based on many of these same arguments. I've also talked to a couple of hedge fund managers who've taken relatively small positions in Genelabs recently. To them, it seemed like a low-risk bet: They're buying the stock cheap on the hope that Novartis and/or Gilead announce soon -- later this year or early 2008 -- that work with Genelabs results in new hepatitis C drugs ready for human testing.
If that happens, Genelabs will be eligible for milestone payments that will pad its cash position. But more importantly, progress in hepatitis C will convince investors to take another look at Genelabs after the serial disappointments of its lupus program.
Turning the Panacos Page
I've followed Panacos Pharmaceuticals for a long time, dating back to my short stint as a Wall Street buy-side analyst. I liked the company's HIV drug beviramat because of the novel way it fights off the virus. A small study done in 2005 showed the drug to have good antiviral activity, which the company hoped to improve upon with higher doses and a new tablet formulation.
But in December 2006, Panacos ran into big trouble. A phase II study testing a tablet formulation and higher doses of beviramat came up lame. The antiviral activity in HIV patients was markedly lower than that seen previously. Panacos blamed the setback on the new beviramat tablets, explaining that there was something wrong with the formulation that wasn't allowing the drug to get into patients' system at levels sufficient to fight the virus.
Whatever the explanation, investors took Panacos to the woodshed, knocking down the stock 30%-40% from the $6 range to the $3 to $4 range. Beviramat's development was going to be seriously delayed, if the drug survived at all.
After the December debacle, Panacos decided to revert back to a basic liquid formulation of the drug to make sure there was antiviral activity. Last Wednesday, new data was reported that appears to confirm that Beviramat is an active HIV drug -- able to knock down the virus even in patients who are resistant to existing HIV drugs.
Just as important, the new data appears to back up Panacos' contention that its troubles were with the tablet formulation of beviramat and the not the drug itself.
Panacos continues to investigate higher doses of liquid beviramat, looking for even better efficacy. Parallel work is also being done on a new tablet, which is essential for future studies -- and for beviramat's commercial viability. The company hopes to have a new tablet ready by the end of the year.
Likewise, Panacos hopes to file new patents around the technology used to develop the new tablet, which if successful will strengthen its intellectual property estate and give beviramat a longer patent life.
At a stock price of $3.80 and $53 million in cash, Panacos has an enterprise value of around $148 million. That's not exactly cheap, given the work left to be done on beviramat, but it's not expensive either. With demand still high for new and novel HIV drugs, beviramat could be worth a lot more if ever approved.
The best thing that could happen to Panacos is a partnership or buyout from a larger player in the HIV world. Trusting Panacos' management to get it right this time around isn't an easy bet given the past mistakes, so the validation of a deal would be reassuring. That's more likely to happen if a beviramat tablet can be formulated and higher dosing brings greater antiviral activity.
Adam Feuerstein writes regularly for RealMoney.com. In keeping with TSC's editorial policy, he doesn't own or short individual stocks, although he owns stock in TheStreet.com. He also doesn't invest in hedge funds or other private investment partnerships. Feuerstein appreciates your feedback;
to send him an email.