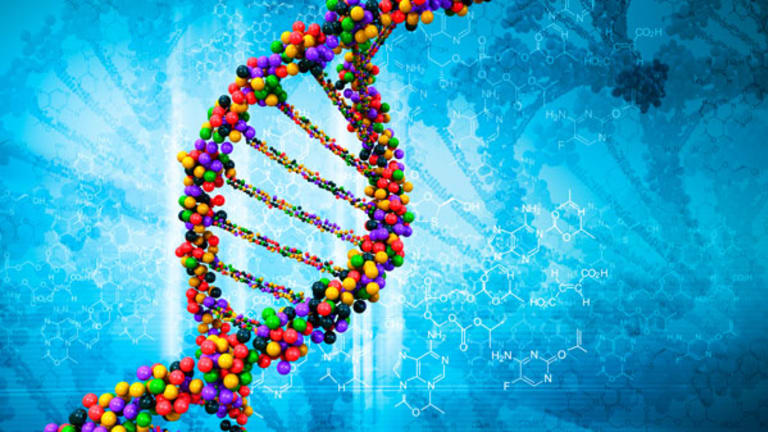 Biotech Calendar: Key FDA Action Dates
A quick and dirty guide to upcoming FDA approval dates for biotech drugs.
Back by popular demand, I've compiled a calendar of expected U.S. Food and Drug Administration approval decisions.
These can be make-or-break events for drug and biotech companies, so naturally, FDA decisions often move stocks significantly.
The following calendar covers most of the expected drug approval decisions by the FDA through the end of the year. To be included in this FDA calendar, a drug must already be submitted and under review by the agency. For reasons of space, I left out pending FDA approvals for the large pharmaceutical companies.
I put the calendar together using company reports and the
BioMedTracker
service from
Sagient Research
-- a handy, subscription-based tool for keeping track of biotech and drug catalysts.
Hemispherx Biopharma
(HEB)
Drug/indication: Ampligen for chronic fatigue syndrome
FDA decision date: May 25
Hemispherx announced May 26 that the FDA requested a "brief delay" of one to two weeks to take actionf on the Ampligen application.
Savient Pharmaceuticals
(SVNT)
Drug/indication: Krystexxa for gout
FDA advisory panel date: June 16
FDA decision date: Aug. 1
FDA advisory panel meetings in which outside experts offer recommendations on the approval of drugs are another important stock-moving event. Investors will be keying on the June 16 panel for Krystexxa for indications on how the FDA will ultimately rule on the drug's approval later in the year.
BioDelivery Sciences
(BDSI) - Get BioDelivery Sciences International, Inc. Report
Drug/indication: Onsolis for breakthrough cancer pain
FDA decision date: June 15
Onsolis is a fast-dissolving film applied to the lining of the mouth that delivers the potent painkiller fentanyl. The FDA sent a complete response letter on Onsolis last August requesting a risk-management plan for the drug. BioDelivery resubmitted Onsolis to the FDA in December. Commercial rights to the drug in North America and Europe were licensed to
Meda AB
, a specialty pharmaceutical firm.
AMAG Pharmaceuticals
(AMAG) - Get AMAG Pharmaceuticals, Inc. Report
Drug/Indication: Feraheme for anemia due to chronic kidney disease
FDA decision date: June 26
After months of back-and-forth work, all outstanding issues pertaining to the manufacturing of Feraheme, the company's iron replacement therapy, have been settled to the satisfaction of the FDA. AMAG shares have already moved significantly higher as investors anticipate the delayed Feraheme approval will finally happen.
Spectrum Pharmaceuticals
(SPPI) - Get Spectrum Pharmaceuticals, Inc. Report
Drug/indication: Zevalin for non-Hodgkin's lymphoma
FDA decision date: July 2
Spectrum is seeking FDA approval to expand the label for Zevalin to include consolidation therapy for patients with NHL. Zevalin is an effective drug that has been a commercial disappointment, so the company hopes the expanded FDA label will boost sales.
Labopharm
( DDSS)
Drug/indication: DDS-04A for depression
FDA decision date: July 18
DDS-04A is a novel, once-daily formulation of the antidepressant trazodone.
United Therapeutics
(UTHR) - Get United Therapeutics Corporation Report
Drug/indication: Tyvaso for pulmonary arterial hypertension
FDA decision date: July 30
Tyvaso is an inhaled version of Remodulin, United Therapeutics' approved drug for pulmonary arterial hypertension. Remodulin requires patients to wear an infusion pump, so Tyvaso will be more convenient.
Advanced Life Sciences
(ADLS.OB)
Drug/indication: Restanza for community-acquired pneumonia
FDA decision date: July 31
On June 2, an FDA advisory panel voted 11-3 (with one abstention) to recommend against Restanza's approval. The FDA usually, but not always, heeds the advice of its advisory panel decisions.
NeurogesX
(NGSX)
Drug/indication: Qutenza for neuropathic pain
FDA decision date: Aug. 16
Qutenza is a skin patch that delivers a form of capsaicin through the skin to alleviate nerve pain. The patch/drug recently received approval in Europe.
Auxilium Pharmaceuticals
(AUXL)
Drug/indication: Xiaflex for Dupuytren's contracture
FDA decision date: Aug. 28
Xiaflex is designed to dissolve collagen deposits that form cords around joints in the hands and cause the fingers to contract and become inflexible.
Allos Therapeutics
( ALTH)
Drug/indication: Pralatrexate for peripheral T-cell lymphoma
FDA decision date: Sept. 24
Pralatrexate
was presented at the most recent
American Society of Clinical Oncology
annual meeting.
Amgen
(AMGN) - Get Amgen Inc. Report
Drug/indication: Denosumab for osteoporosis
FDA decision date: Oct. 19
Denosumab is the most important drug in the company's late-stage pipeline. Approval for osteoporosis, and later for certain cancer indications, could re-invigorate earnings growth after a couple of flat years.
Acorda Therapeutics
(ACOR) - Get Acorda Therapeutics, Inc. Report
Drug/indication: Fampridine for multiple sclerosis
FDA decision date: Oct. 22
Fampridine improves nerve function and is being developed to improve the walking abilities of patients with multiple sclerosis.
GTx
(GTXI)
Drug/indication: Acapodene for prostate cancer
FDA decision date: Oct. 30
Acapodene is designed to reduce bone fractures in prostate cancer patients being treated with androgen deprivation therapy.
Vion Pharmaceuticals
(VION.OB)
Drug/indication: Onrigin for acute myelogenous leukemia
FDA decision date: Dec. 12
If approved, Onrigin would be used to induce remission in elderly AML patients.
Adam Feuerstein writes regularly for TheStreet.com. In keeping with TSC's editorial policy, he doesn't own or short individual stocks, although he owns stock in TheStreet.com. He also doesn't invest in hedge funds or other private investment partnerships. Feuerstein appreciates your feedback;
to send him an email.