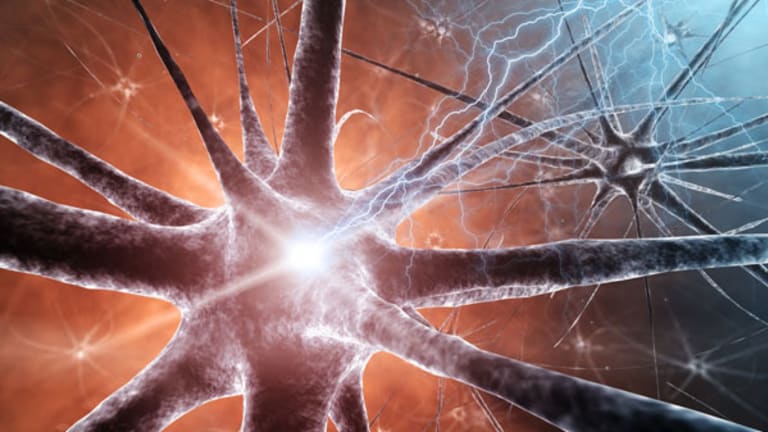 Publish date:
Biotech Built for Life: Under the Radar
Techne profits from success <I>and</I> failure. It sells the proteins and antibodies that biotech companies and academics explore.
Techne profits from success <I>and</I> failure. It sells the proteins and antibodies that biotech companies and academics explore.
BOSTON (
) --
Techne Corp.
(TECH) - Get Report
owns
R&D Systems
. Its hematology products are used in hospitals and clinical laboratories to confirm the accuracy of blood-testing instruments. Its biotech products, principally purified proteins and antibodies, are sold to researchers, who are involved in pharmaceutical development.
Over the past year, which was marked by a deep recession, Minneapolis-based Techne forfeited just 3% of revenue and 5% of profit. Its three-year annualized growth rates, 8% for sales and 11% for net income, are attractive but not outstanding. Still, the company has a reputation for compensating its shareholders. In the recently ended 2009 fiscal year, Techne earned $118 million of net cash, paying out $28 million in dividends and repurchasing $91 million of stock.
Such preferential treatment often correlates to poor fiscal management or slow growth. In Techne's case, neither holds true. The company introduced 1,419 new products during the fiscal year and increased research and development by 6%. Its stock has risen just 6% this year, underperforming major U.S. indices. But it has returned an average of 13% a year since 2004, outpacing its health-care and life-sciences benchmarks.
In the latest quarter, Techne's net income fell 6% to $27 million, and earnings per share declined 3% to 72 cents. Revenue decreased 4% to $67 million. Techne's operating margin slimmed from 60% to 59%, hurt by foreign-currency translations. Techne's net margin stands tall at 40%, higher than peers
Illumina
(ILMN) - Get Report
and
Covance
(CVD)
.
As a result of Techne's lofty margins and consistent outperformance, its shares are expensive, more so than life-sciences peers based on all of our valuation measures, which include earnings, book value and sales per share. That means you'll have to shell out for shares of Techne as other investors are willing to pay a premium for the company's growth prospects and financial stability.
Techne's balance sheet holds $175 million of cash and $53 million of short-term investments. That translates to a quick ratio of 16. By comparison, our quantitative stock model considers a quick ratio of 1 to be a sign of adequate liquidity. The excess cash could be used for acquisitions, dividends or share buybacks. Either way, the stockpile bodes well for investors. Techne has no debt or interest expenses.
Biotech companies operate in a feast-or-famine environment. If they don't develop and receive approval for a drug within their first few years, it's unlikely they'll garner additional financing. As a result, it's difficult to discern which biotech stocks are safe investments. Techne has positioned itself to profit off success
and
failure. It sells the proteins and antibodies that biotech companies and academics explore.
We are entering an era of individualized medicine, bolstered by investigation and improved understanding of the human genome. Biotechnology spending will undoubtedly expand. But Techne's management is forecasting a difficult 2010, with major geographic markets tapering research spending to conserve cash. Executives are hopeful that the
National Institutes of Health
, a driver of academic research, will increase funding next year.
Techne's return on equity, a critical measure of profitability, consistently beats the industry average and
S&P 500 Index
. Biotechnology is quickly becoming a hot sector, as its companies offer a high risk/reward proposition. Investors exploring this space are advised to consider Techne. Remember: In a gold rush, the big money isn't made by the miners, most of which fail, but by the makers of picks and shovels.
-- Reported by Jake Lynch in Boston.