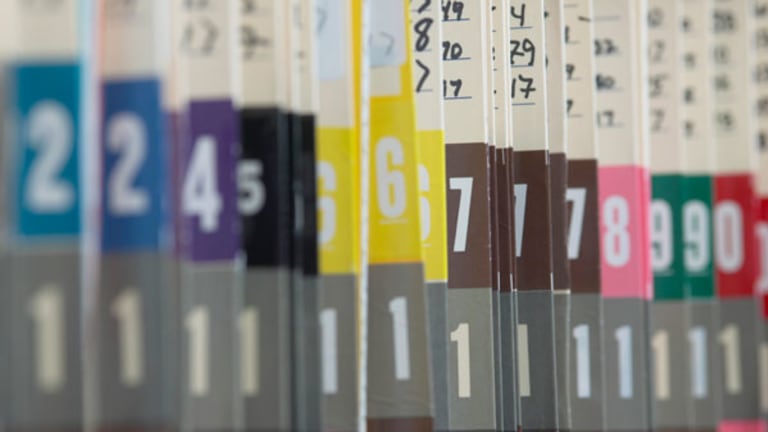 Biomet's Lavish Lapse
The stingy joint maker gives its departing CEO a huge package.
A
Biomet
(BMET)
director could pay for the company's sudden generosity.
Proxy Governance has recommended that Biomet investors withhold their votes for Thomas Kearns, the only compensation committee board member up for re-election, at next week's annual shareholder meeting. The proxy advisory firm has taken issue with the "excessive" consulting package offered to CEO Dane Miller, who recently set plans to step down.
Under the terms of Miller's consulting deal, Biomet -- a major manufacturer of orthopedic devices -- must pay Miller $9 million in consulting fees over four years.
"This amount comes to an annual salary of more than four times his current pay as a full-time CEO," Proxy Governance stated in a report issued this summer. "Additionally, we note that the agreement limits Miller's hours to no more than 40 hours per month and no more than 20 hours in any given week. This results in an hourly wage of over $3,800 -- if Miller works the maximum number of hours allowed under the agreement."
In contrast, Miller earned $568,000 in salary and bonuses during his last full year as CEO. That comes out to $273 an hour, assuming a 40-hour week.
Until now, Biomet has always made a point of paying its executives conservatively and granting its original founders -- including Miller -- no stock options at all. In recent years, Proxy Governance estimates, Miller's compensation has fallen some 92% below the median paid to leaders at similar companies. Thus, his new consulting package came as some surprise.
"I recognize that he's a co-founder and can certainly provide some valuable services as a consultant," says Shirley Westcott, managing director of policy for Proxy Governance. "But the amount of money is very striking. ... And they really did not provide a lot of disclosure information as to how they came up with that amount. I think that's bothersome, too, from a shareholder standpoint."
Moreover, under a worst-case scenario, Miller may not even work for that money at all. If he dies or becomes incapacitated before his contract expires, his heirs will collect the rest of his pay for him.
David Phillips, also known as the "10Q Detective," poses an interesting question on his blog: "How can one do consulting work if they are dead?"
Biomet did not return a phone call from
TheStreet.com
seeking justification for Miller's consulting package or contact information for Kearns. The company's stock slipped 10 cents to $33.41 on Wednesday, leaving it down for the past year and trailing the performance of the
S&P 500
.
Track Record
Beyond serving as a longtime director for Biomet, Kearns has limited corporate boardroom experience. The retired Bear Stearns partner currently sits on the board of Fibrogen, a private biotechnology company, and in the past spent some time as a director at a small publicly traded health care company.
That would be PharmaKinetics, a contract research organization with a long history of problems dating back to before Kearns joined. Back in 1990, the
Daily Record
of Maryland reports, PharmaKinetics wound up filing for bankruptcy -- and seeing two of its executives convicted -- after a major client submitted false test results to the Food and Drug Administration. The company emerged from bankruptcy in 1993 and tapped Kearns as a director two years later.
Less than three months after Kearns' appointment to the board, PharmaKinetics replaced the company's CEO -- but kept him on board as a consultant for the company. Others tried to rebuild the company, igniting some hopes along the way, but never really succeeded.
Finally, in 2003, another small contract researcher known as Bioanalytical Systems picked PharmaKinetics up on the cheap. The
Mergers & Acquisitions Report
reports that Bioanalytical paid 23 cents a share -- or just over one times annual sales -- for PharmaKinetics, and mainly did that because it wanted the company's real estate and client list.
"The due diligence confirmed what
Bioanalytical CEO Peter Kissinger already knew about PharmaKinetics," the
Mergers and Acquisitions Report
states. "'It was a troubled company' with an ineffective business model and lackluster stock price."
Based on proxy filings, Kearns was still sitting on the PharmaKinetics board the last time the company held a regular shareholder meeting before its 2003 sale.
Future Challenges
To be sure, Biomet has fared much better with Kearns as a director.
Today, Biomet ranks as one of the largest orthopedic-device makers in the country. The company's products -- designed to repair hips, knees and spines -- enjoy a huge following among the surgeons who regularly use them.
Still, Biomet has run into some problems lately. The company's joint division has come under scrutiny by federal investigators, and its spine business has struggled to pull off a long-awaited turnaround.
Phillips, for one, sees ongoing challenges ahead.
"After reviewing recent SEC filings, the 10Q Detective believes that Biomet will under-perform its peers," Phillips wrote on his blog last month. "Simply, despite changes in management and other restructuring moves, the company's financial performance in recent quarters has failed to show any meaningful improvement in margin gains -- and is probably months away from materializing (if at all)."
In the meantime, Phillips observes, Biomet has managed to reward both Miller and another departed executive. Notably, Phillips questions whether a $720,000 relocation package for the company's recent spine division leader -- gone after just one year on the job -- was money well spent.
Peter Cohan, a Massachusetts-based investment strategist, has problems with Biomet's compensation policies as well. Quite simply, he wonders why the company suddenly changed those policies as its founding CEO headed out the door.
"This is at odds with their previous philosophy," says Cohan, who has no position in the company's stock. "Why the big departure? It's not clear what their reasoning is. But on the surface, it doesn't past the smell test."