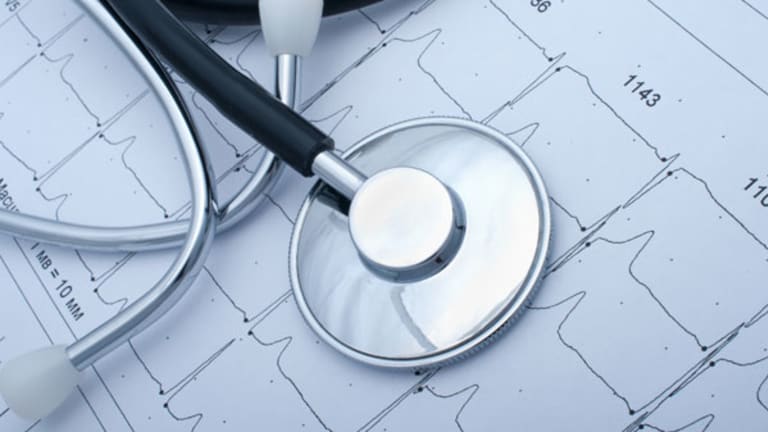 Biomet's Back Hurts
The spine division continues to underperform.
Biomet's
(BMET)
spine and trauma division continues to be a pain in the neck.
Ongoing challenges inside the unit, known as EBI, caused the company to miss Wall Street expectations on Wednesday. First-quarter sales rose 5% to $508 million, falling well short of the $520 million consensus estimate. Net income inched up just 2% to $103 million, with earnings per share of 42 cents coming in a penny shy of analyst estimates. Shares fell 2% in early trading.
Biomet applauded the performance of its core orthopedic device division, where sales grew much faster, while once again blaming EBI for the latest shortfall.
"As previously mentioned, the company is disappointed with the sales performance of its trauma and spinal products in the U.S.," interim CEO Daniel Hann stated. "However, the company is taking aggressive, appropriate action to address the issues affecting its trauma and spinal businesses, and we expect to experience improved sales performance and profitability at these businesses as we progress through fiscal year 2007."
By now, Biomet has shaken up EBI repeatedly in an effort to improve the unit's results.
It has hired a new division leader, slashed hundreds of jobs and revamped its technology system -- all without any major payoff yet.
Rather, sales of spinal products and fixation materials actually fell in the latest quarter. All told, EBI's sales came in $12 million below management's targets, accounting for all of the company's first-quarter shortfall.
"The EBI shortfall was unexpected by both management and the Street, as the declines this quarter followed what appeared to have been a period of stabilizing (albeit anemic) growth during FY06," noted JP Morgan analyst Michael Weinstein. "It is difficult to understand why EBI has taken another turn for the worse."
Weinstein has a neutral rating on shares of Biomet, which is a client of his firm.
In contrast, Biomet's big orthopedic division continued to grow its business. There, worldwide sales jumped 9% in the quarter, with knee sales -- up an even stronger 11% -- continuing to be a bright spot. The company's dental unit turned in another strong performance as well.
Now, Biomet hopes that EBI can pull more weight and allow the company to meet its targets going forward.
The company said on Wednesday that it feels comfortable with second-quarter guidance that, excluding stock option expenses, remains in line with current consensus estimates.