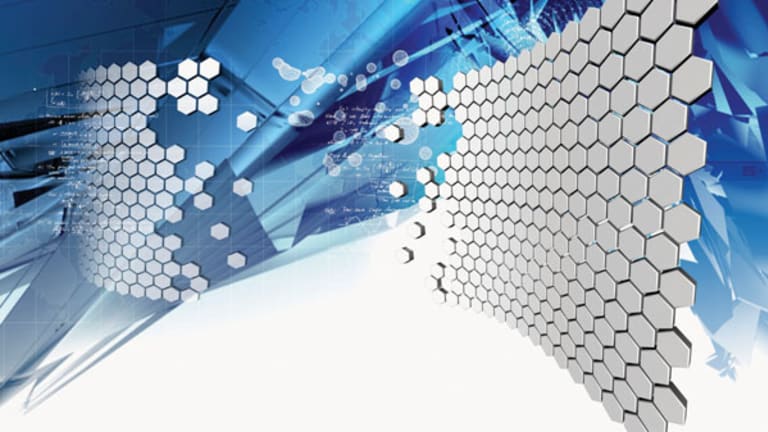 BioMarin Sees Promise
The company says its PKU drug shows signs.
BioMarin Pharmaceutical (BMRN) - Get BioMarin Pharmaceutical Inc. Report said data from preclinical studies suggest it has "successfully addressed key technical challenges associated with its development for the treatment of phenylketonuria."
Phenylketonuria is a genetic disease in which the body lacks a certain metabolic enzyme. The company said it plans to conduct additional preclinical studies of its drug Phenylase, with the intention of filing an Investigational New Drug application with the Food and Drug Administration in late 2007.
"Data from preclinical studies of Phenylase suggest that we have successfully addressed important technical hurdles required for the development of a potentially safe and effective treatment for individuals with PKU," said BioMarin. "The data suggest that we have a molecule with the essential characteristics required for clinical development, and we expect to file an Investigational New Drug application in late 2007."
Preclinical data demonstrate that Phenylase administered once weekly via subcutaneous injection in a PAH(enu2) murine model of PKU resulted in a sustained decrease in blood phenylalanine (Phe) to normal levels for a 12-week period. Baseline blood Phe levels ranging from 1500uM to 2000uM decreased to less than 100uM after treatment with Phenylase. Researchers observed restoration of pigmentation and increase in weight in the Phenylase-treatment groups relative to placebo groups. Antibodies did not have an impact on observed efficacy in either group, nor were there signs of systemic allergic reaction or local injection site reactions.
These data were presented on Sunday, September 10, 2006, at a meeting entitled, "Tetrahydrobiopterin and Alternative Treatment in PKU. Cardiovascular Disease, and Diabetes," held in conjunction with the International Congress on Inborn Errors of Metabolism taking place this week in Chiba, Japan. The studies were conducted in collaboration with researchers in the laboratory of Charles Scriver, M.D., at McGill University, located in Montreal, Quebec and the laboratory of Ray Stevens, Ph.D., at The Scripps Research Institute, located in La Jolla, California.