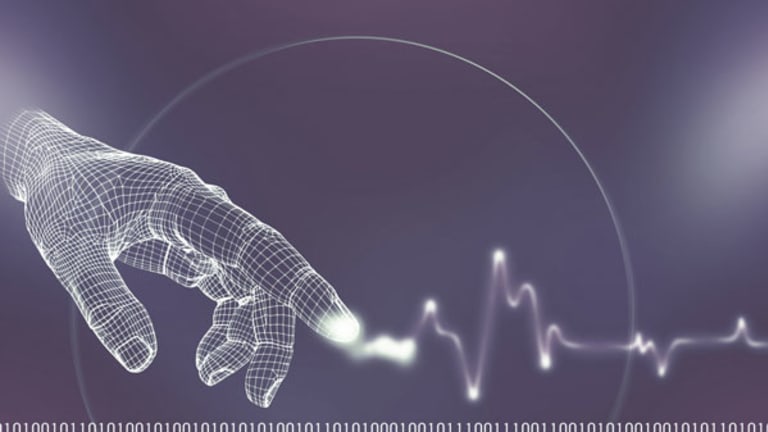 Biolase's Korean Question
Is the dental laser maker relying too much on one distributor?
Biolase
(BLTI)
, a company bent on taking the fear out of dentistry, seems reluctant to open its own mouth lately.
Just take a look at what happened during the company's latest conference call.
Lazard Freres analyst Alexander Arrow noted last month that Biolase had relied on a single customer for at least 10% of its sales during the previous quarter. Arrow asked where that business had come from.
At first, Biolase refused to elaborate. Only after another analyst identified the customer did the company actually provide the information.
"Scott Jorgensen (a Biolase executive) has sent me an email indicating that that was Point Medical of Korea," analyst Austin Hopper announced near the end of the call. "I just want to make sure that that is still correct."
Biolase CEO Jeffrey Jones seemed taken aback.
"Well, then it sounds like we have disclosed it," Jones conceded. "So, yes, it's Point Medical in Korea."
The exchange is important because Biolase short-sellers -- investors who bet against the stock -- believe that Point Medical's aggressive sales tactics are all that stands between Biolase and a big sales shortfall.
Now the shorts are saying a key industry trade association may try to rein in the distributor. They believe any setback for Point Medical could hammer Biolase sales and punish its shares.
Shares of Biolase, which fetched nearly $8 before the company's latest update, have broken down in recent weeks. They set a 52-week low Thursday at $5.32.
Investors have waited a long time for a turnaround.
By now, Biolase has spent years trying to revolutionize dentistry with expensive lasers that promise less pain and faster healing than with traditional equipment.
The company touts its own WaterLase-brand devices as the lasers of choice for dentists all around the world.
But the company has seen its domestic sales fall off in recent quarters, with international sales -- boosted by Point Medical -- providing its only source of growth.
That shift comes in the midst of a controversy in Korea.
Lasers can reduce dental pain but often fail to eliminate it altogether. Thus, patients who undergo dental procedures using lasers can still require anesthesia.
Recently, the Korean Dental Association trade group has started examining those who claim otherwise -- promising pain-free dentistry.
In an email obtained by
TheStreet.com
, the KDA confirmed that Point Medical, Biolase's Korean distributor, is among the companies under study.
Translations of the KDA's official newsletter hint at problems for the company's unique water lasers as well. The newsletter has published a series of articles about the laser investigation, labeling it "hot news" for the industry.
"'Water Droplet/Dew' laser is receiving
most of the criticism," one story states. "Hence,
the Dental Association and
the Korea Health and Welfare Ministry
are moving fast toward resolving complaints lodged against this company."
For its part, Biolase basically told
TheStreet.com
that Point Medical -- as a third-party, independent distributor -- calls its own shots.
The company says it encourages compliance with government laws, but adds that it has "no reason to believe that regulatory actions (in Korea) have been focused on any one distributor or manufacturer in particular."
Yet Sam Son, the leader of Point Medical, has suggested that his company would be a likely target.
"We have over 85% market share" in Korea, Son told
TheStreet.com
this week. "Whenever somebody mentions laser dentistry here, they mean WaterLase. ... Some doctors have even changed the name of their clinics to WaterLase Dentistry."
Nevertheless, Son seems unconcerned by the government probe.
Rather, he says he loves the "great publicity" that has resulted from the KDA's recent attention -- even though his customers could be at risk.
Notably, the KDA has warned that individual dentists who make false claims about dental lasers could face serious government penalties, including stiff fines and even the loss of their licenses.
Biolase critics believe that Korean dentists may now think twice before using the lasers.
In the meantime, they say that Son has been supplying the lasers on a trial basis with the mere hope of closing the sales, a claim supported by internal emails obtained by
TheStreet.com
. The lasers, which currently sell for $80,000 apiece, have always been too expensive for most dentists to afford.
Meanwhile, Biolase continues to rely on Peter Rowland, an executive who failed at his last job, to run the company's Asia-Pacific operations.
Prior to joining the company two years ago, Rowland spent a mere 10 months leading Ellex Medical Lasers in Australia before the company's stock plummeted on a profit warning and the board ran him off.
So far, Rowland has fared better at Biolase.
But Rowland recently found himself struggling to explain the company's aggressive Korean strategy in an email titled "Curing Korea's $42,000-a-month habit."
In that April 27 email, Rowland attempts to defend the company's Korean distributor and justify the costs incurred by his business.
"The explanation is that Sam's selling methodology is to let the doctors try before they buy," Rowland wrote to his colleagues. "He puts lasers in as demos and lets the doctors fall in love and buy. As his sales accelerate more and more (35 lasers ordered last quarter, 50 already this quarter), I'm not about to tell him that this methodology iswrong."