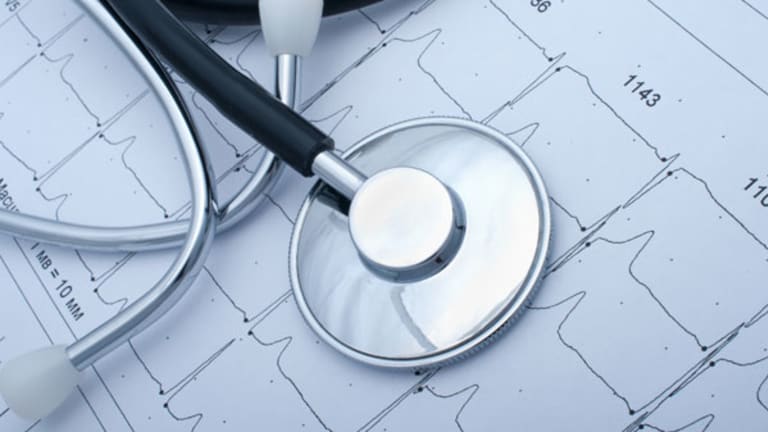 Biolase: Letter Perfect?
An FDA warning suggests case may not be closed.
Bears still expect Biolase( BLTI) to get it in the teeth.
The dental laser maker seemed to have a real reason to smile late last month. Shares soared in late September when Biolase announced that it had resolved a Food and Drug Administration warning letter.
But a look at the FDA's actual letter suggests that Biolase is the subject of numerous customer complaints that the agency has yet to even examine.
"Not all complaints have been reviewed and evaluated to determine whether an investigation is necessary," the FDA's Sept. 5 letter states. "Specifically, there are at least 325 customer complaints dating back to 10/13/2005 that have not been evaluated to determine if an investigation is necessary."
Even so, Biolase said later last month it had "adequately addressed the FDA's concerns." The company didn't return a call from
TheStreet.com
seeking comment for this story.
Of course, the last thing Biolase needed to do was give its investors another reason to frown. In recent months, Biolase has seen its domestic sales fall and its foreign sales grow increasingly dependant on a single Korean distributor that has come under fire for its claims about the company's products. Meanwhile, a new competitor -- which secured FDA approval for its own dental laser just this week -- could threaten the company's sales even further.
Despite everything, however, some Wall Street experts continue to recommend the company's stock. Lazard Freres analyst Alexander Arrow upgraded the stock from hold to buy earlier this month -- four days after the company reportedly cleared up its problems with the FDA -- and went on to reiterate that buy rating this week even while acknowledging that the company could face some new competition.
Biolase bears see numerous threats looming. They doubt that Biolase has truly resolved all of its regulatory problems and wonder how the company can hit Wall Street targets in coming quarters. They have sold 28% of the company's stock short in anticipation of a fall.
The shares climbed 1.1% to $6.57 on Wednesday but remain near the low end of their 52-week range.
Miracle Cure
Biolase had to work awfully fast to satisfy the FDA. Just last month, the agency complained about multiple problems at the company.
For starters, the agency said that Biolase leaders had failed to establish a system that ensures the quality of its products. Moreover, the agency said that Biolase had performed no internal quality audits -- as mandated by the company's own rules -- from September 2004 through February 2006.
"There were two management review meetings in 2005 (04/26/05 and 07/27/05) that should have noted the lack of an internal audit," the FDA's recent letter states. "But there was no prompt action taken by executive management."
The agency then goes on to complain about specific manufacturing procedures as well. It concludes by noting the hundreds of customer complaints that, five weeks ago at least, were still outstanding.
"This letter is not intended to be an all-inclusive list of deficiencies at your facility," the FDA says in closing. But "the specific violations noted in this letter and in the FDA 483 issued at the close of the inspection may be symptomatic of serious underlying problems in your firm's manufacturing and quality assurance systems."
Apparently, however, Biolase soon changed the agency's mind. The company announced two weeks ago that it "believes the issues have been fully resolved."
Future Pain
Still, Biolase faces plenty of challenges.
Notably,
Syneron Medical
(ELOS)
announced this week that it has won FDA approval for its new LiteTouch dental laser. The company says that the laser can be used for a "wide range" of dental applications.
"If Syneron begins to market the LiteTouch laser as a tool to cut through enamel," Arrow wrote on Tuesday, "this could hurt Biolase's much-needed recovery -- especially if Syneron prices its device below Biolase's Waterlase."
A big laser reseller has started undercutting Biolase already. National Laser Technology offers used Waterlase devices for virtually half price. Moreover, the company has started offering after-market service contracts -- reportedly a high-margin business for Biolase -- as well. It promises outstanding service without "ridiculous factory charges."
The company has apparently won some enthusiastic fans as a result.
"National Laser is professional, prompt and reasonable," one dentist claims on the company's Web site. "Finally, I can get my Waterlase serviced without breaking the bank. Thanks a million, NLT!"
Biolase cannot afford to lose much business. The company currently operates in the red and, by now, has a history of missing Wall Street expectations. Its stock has lost more than two-thirds of its value over the past few years as a result.