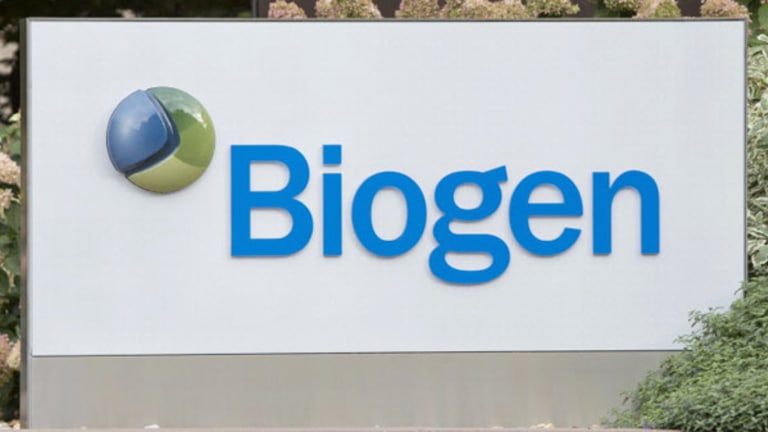 Cambridge, Mass.-based Biogen (BIIB) - Get Biogen Inc. Report  announced after market close Tuesday that its board had approved a spin off its hemophilia business, Bioverativ Inc., into a publicly traded company. 
For every two shares of Biogen stock investors hold, they will receive one share of Bioverativ, which will be publicly traded under the ticker BIVV as of Jan. 17. Biogen initially announced plans to spin off its hemophilia business in May.  
Biogen saw its shares boost 2.45% Tuesday, hitting $285.59 apiece. The company continued to climb in after-hours trading to $286.21 per share. 
This news comes on the heels of management changes at Biogen. The company announced Monday that Michel Vounatsos, Biogen's former CCO, will take the helm as CEO at the company, replacing George Scangos, who left over the summer. 
The company held a conference call with Vounatsos Tuesday morning, where he dodged questions on M&A plans for the future. When asked whether the company would do smaller tuck-ins as it has been, or look for a mega-merger, Vounatsos balked and said the company is "pretty open" to various options.
In the past, Biogen had been floated as a potential target for takeover, though who could buy the company was unclear. 
Biogen has also been seen as a likely acquirer in recent months, thanks to extra cash on hand and a need to build out that research and development pipeline. 
Vounatsos hinted during the call Tuesday that Biogen is interested in the ophthalmology, though it doesn't currently have any drugs or investments in the space. He noted that the company wants to turn its multiple sclerosis business around, and to invest in research and development.
Biogen could not be reached for comment.