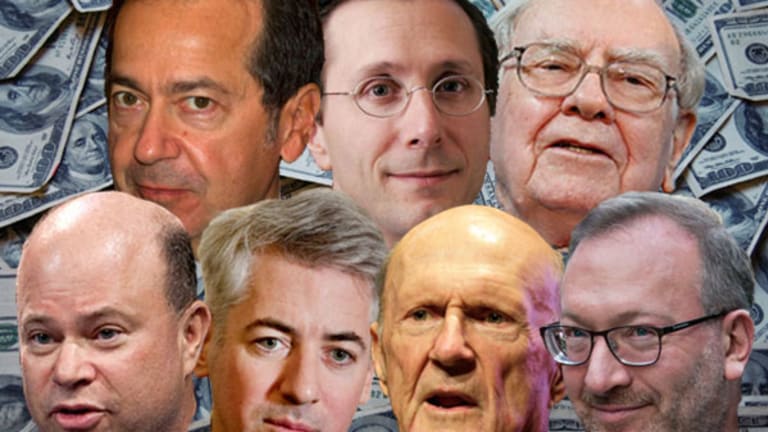 Which Stocks Hurt Billionaire Portfolios the Most in 2014?
See the stocks that have performed the worst for 19 billionaires who made their money investing.
NEW YORK (TheStreet) -- Nobody is infallible, not even superstar investors like Warren Buffett and Carl Icahn. They make bad bets from time to time that investors can learn from. 
Take, for instance, Delia's undefined and Enzymotec (ENZY) , which have hurt the portfolios of investor billionaires Chase Coleman and John Paulson. Coleman owns 3.4 million shares of direct marketing and retail company Delia's, which has lost about 85% of its value in 2014, according to data provided by iBillionaire, a start-up that tracks the portfolios of billionaires who have made their fortunes through investing. A share of Delia's now costs just pennies.
Meanwhile, nutritional and medical food ingredients manufacturer Enzymotec, a company Paulson holds nearly 4.3 million shares of, shed about 75% of its share price this year. 
Sometimes, however, the stars align and some of the most successful investors exceed their reputations. This year, billionaire Bill Ackman's portfolio has no money-losing stocks. His poorest performing ticker is real estate company The Howard Hughes Corporation (HHC) , which is up about 8% this year. 
Click through this slideshow to see the worst investments by 19 billionaires in 2014 -- and which billionaire hasn't had any investments lose money this year. 

Bill Ackman -- The Howard Hughes Corporation (HHC)
Ackman, founder and CEO of Pershing Square Capital, owns 3,568,017 shares of real estate company The Howard Hughes Corporation, which has increased in value 8.36% this year. Ackman is the only billionaire on the list not to see any losses across his entire portfolio. 
Related:Billionaire Investors' Top Stocks: Biggest Gainers in 2014
Warren Buffett -- Chicago Bridge & Iron Company (CBI)
Buffett, CEO of Berkshire Hathaway, owns 10,701,110 shares of energy infrastructure firm Chicago Bridge & Iron Company, which has decreased in value 44.72% this year.
This article was written by a staff member of TheStreet.