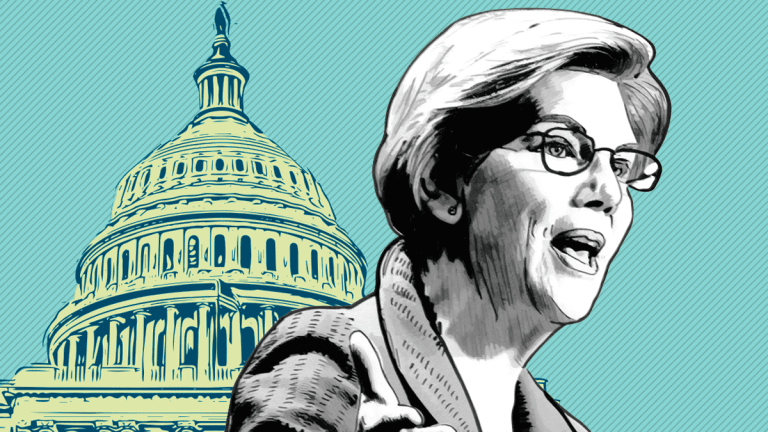 Billionaire Backlash: Elizabeth Warren Battles Nation's Top Billionaires
Microsoft's Bill Gates, billionaire investor Leon Cooperman and others have responded to Elizabeth Warren's views on how much wealth is enough.
Washington and Wall Street are at a crossroads as the 2020 U.S. presidential election season heats up with Sen. Elizabeth Warren (D-MA), one of the leading Democratic candidates for president, trading barbs with some of the nation's wealthiest billionaires. 
The senator recently announced her Medicare for All plan, which would cost about $52 trillion over a decade, including $20.5 trillion in new federal spending. 
Under the plan, Warren, as president, would issue new taxes on "financial firms, giant corporations, and the top 1% - and making sure the rich stop evading the taxes we already have" to pay for the plan. 
The billionaire class, however, hasn't taken to kindly to Warren's plan. 
Bill Gates, founder of Microsoft (MSFT) - Get Microsoft Corporation Report and the world's second-wealthiest person with a $109 billion fortune according to Bloomberg's Billionaires Index, was asked about Warren's plan, leading to a Twitter exchange between the two. 
Meanwhile, billionaire investor Leon Cooperman became emotional when talking about the backlash against the wealthy that has become en vogue in mainstream Democrat circles.
"I don't need Elizabeth Warren telling me that I'm a deadbeat and that billionaires are deadbeats. The vilification of billionaires makes no sense to me. The world is a substantially better place because of Bill Gates, Michael Bloomberg, David Rubenstein, Bernie Marcus, Ken Langone," Cooperman said. 
Meanwhile, JPMorgan Chase  (JPM) - Get JPMorgan Chase & Co. Report CEO Jamie Dimon also took umbrage with the senator's tone telling CNBC, "She uses some pretty harsh words, you know, some would say vilifies successful people. "I don't like vilifying anybody. I think we should applaud successful people."
On the other end of the spectrum are small-business owners who cite health insurance costs (26%) as the top issue for that group, according to an election poll by Fundera. A quarter of the poll's respondents are unsure for whom they will vote.