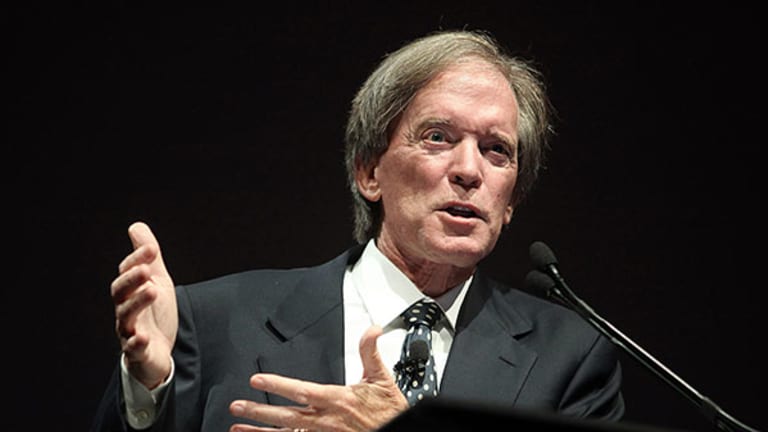 Bill Gross Wants You to Say a Prayer for Interest Rates
'Bond King' Bill Gross says it's time for the Federal Reserve to rethink monetary policy because persistent low interest rates do more harm than good.
NEW YORK (TheStreet) -- Bill Gross, the Pimco co-founder whose trading successes earned him the nickname of 'the Bond King,' says the Federal Reserve's ultra-low interest rates aren't a cure to the U.S.'s economic woes. They're actually part of the problem.
Referencing the well-worn (and mostly discounted) adage to "feed a fever and starve a cold," Gross, who joined Janus Capital Group last year after leaving Pimco, said Thursday that "low interest rates may not cure a fever -- they may in fact raise a patient's temperature to life-threatening status." 
The U.S. economy grew 2.3% in the second quarter of 2015, according to the Commerce Department, and the overall job market has improved, but that hasn't been enough for the Fed to raise interest rates. Among the problems from rates held near zero for almost seven years is that some corporations have been able to use money from cheap debt to bolster their stock prices through buybacks. Others with junk-rated credit have nonetheless been able to borrow money at interest rates lower than 5%. 
That leaves the economy vulnerable to "zombie" companies that may not be able to repay what they borrowed in the future, he said in his August Investment Outlook. While the Fed's logic for low interest rates was to increase corporate spending on property, equipment, technology and innovation, thus boosting the economy and creating jobs, the results indicate that premise is faulty, he said.
Board authorizations to repurchase company stock are running at an annual rate of $1.02 trillion so far in 2015, 18% above 2007's record total of $863 billion, Gross said.
The Fed, which concluded a two-day meeting on Wednesday appears to be seeing the errors of its ways, Gross added. After the meeting, Fed Chair Janet Yellen hinted again that September would see a rate increase.
Gross isn't alone in his assessments. He cited an annual report from the Bank of International Settlements, the Basel, Switzerland-based bank for central banks worldwide, which said the "persistent ultra-low interest rates" will "sap banks' interest margins ... cause pervasive mispricing in financial markets ... threaten the solvency of insurance companies and pension funds ... and as a result test technical, economic, legal and even political boundaries."
How to correct the situation? Gross, who confesses that he himself isn't "a 'prayerful' type of guy," suggests prayer. "Say a little prayer that the BIS, yours truly, and a growing cast of contrarians, such as [bond commentator] Jim Bianco and CNBC's Rick Santelli, can convince the establishment that their world has changed."
Gross, who currently manages the Janus Global Unconstrained Bond Fund, co-founded Pacific Investment Management Company, better known as Pimco, where he was co-chief investment officer and managing director before leaving in September 2014.