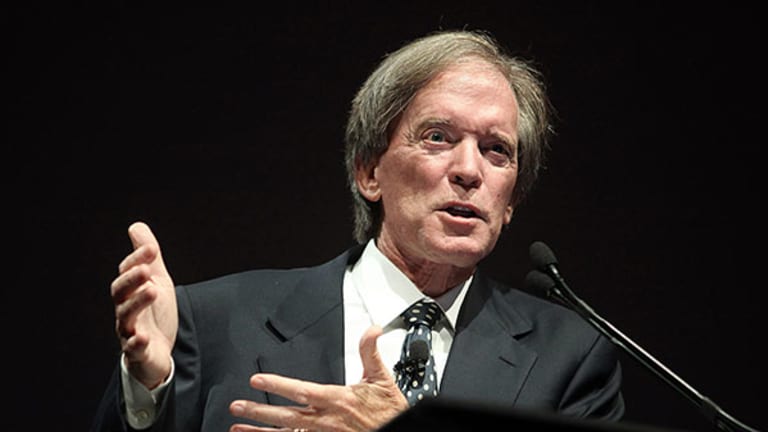 Bill Gross' Janus and U.K's Henderson to Dance In $6 Billion Cross-Border Deal
The merger will create a group with $320 billion of assets under management but no London listing.
U.K. fund management firm Henderson Group (HNDGF) announced that it is set to dance with Bill Gross' Janus Capital Group (JNS)   in a pairing that will create a company with a market capitalization of $6 billion, and assets under management of around $320 billion.
Janus Henderson Global Investors plc, the moniker for the merged firm, will be led jointly by Dick Weil and Andrew Formica, current CEOs of Janus and Henderson, respectively, though Henderson shareholders will emerge with the larger stake. 
"This is a transformational combination for both organizations," said Weil in the statement.
Janus investors will receive 4.7 shares in Henderson for every Janus share and benefit from $110 million of annual cost savings. Synergies will be delivered within the first twelve months following the merger, and are also projected to boost earnings per share by double digit figures. Janus investors will hold 43% of Janus Henderson and Henderson owners will hold 57%.   Janus counts Bill Gross, pictured, as a portfolio manager following his high-profile defection in 2014 from Pimco, which he co-founded.
The partners said the deal will increase the group's distribution into the U.S, Europe, Australia, Japan and the U.K.  If the fusion closes, as planned in the second quarter, the U.S. will account for 54% of assets under management, with 31% being in Europe and 15% in Asia. Clients will benefit from the firm having greater diversification across asset classes and investment strategies.
"Henderson and Janus are well-aligned in terms of strategy, business mix and most importantly a culture of serving our clients," said Formica.
The combined entity will drop Henderson's listing on the London Stock Exchange in favor of a dual listing on the New York Stock Exchange and the Australian Securities Exchange.
The deal follows years of pressure on active fund managers from proponents of passive investment strategies, embodied by the burgeoning market for tracker funds, such as those offered by The Vanguard Group.
Active managers have been pressured in recent years, not just because of having a general reputation for underperformance relative to stated benchmarks, but also because of high costs. Annual fees for actively managed investment vehicles are often more than 2%, and can sometimes be much higher, whereas for passive vehicles annual charges rarely exceed 1%.
"Greater fee transparency will put more pressure on smaller, undiversified businesses," Henderson said in a presentation to shareholders, while also flagging the substantial levels of investment required for financial firms to cope with sweeping global regulatory change.
Henderson shares were up by more than 16%, to 269.0 pence, in early London trading.