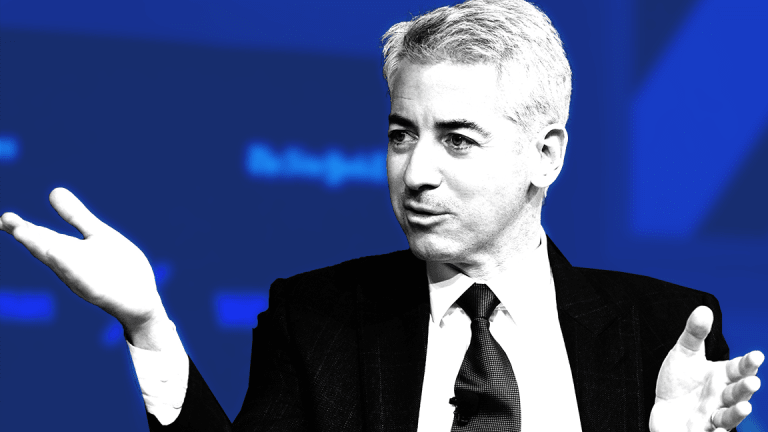 Why Well-Paid CEOs Don't Like Guys Like Me: Bill Ackman
Martin Sorrell, the chairman of WPP, the world's biggest ad agency, complained this week that activists' short-term focus restraining targets' ad spending.
Embattled hedge fund investor Bill Ackman doesn't believe the public has developed a more negative view of activists, despite a recent surge in C-Suite executives declaring their opposition to their activities.
"CEOS of public companies and many CEOs of public companies don't like activists, because we challenge the status quo," Ackman said in an interview with TheStreet. "It used to be that if you were the CEO of an S&P 500 company you would have a job until you chose your own retirement and a very complacent board of directors that you selected. That was the old fashioned way."
Ackman's comments come after Martin Sorrell, the chairman of WPP plc (WPPGY) , the world's biggest ad agency, said Tuesday, Oct. 31, that activist investors' focus on cost reductions and short-term gains are partially to blame for its second consecutive quarter of falls in like-for-like sales and revenue. According to WPP, activists, such as Nelson Peltz and Dan Loeb, are targeting the ad budgets of some of the ad giant's biggest clients, Procter & Gamble (PG) - Get Procter & Gamble Company Report and Nestle SA, respectively. In August, Panera Bread Co. CEO Ron Shaich reportedly suggested that a Wall Street culture focused on short-term profits helped along by activist investors, is stifling innovation. The publicly-traded bakery-café chain was sold to JAB Holding Co. in April in a deal valued at $7.5 billion.
And of course, Ackman is not getting a favorable reception from the CEO of Automatic Data Processing Inc. (ADP) - Get Automatic Data Processing, Inc. Report , the payroll company he is targeting in a big boardroom battle set to conclude Tuesday. In an interview on CNBC, ADP CEO Carlos Rodriguez called Ackman a "spoiled brat" who did not "do his homework."
However, Ackman pushed back on their concerns, arguing that activists have altered the balance of power between owners of businesses and managers of the business by taking large stakes and getting directors on corporate boards. "Big institutions that hold the stocks are very supportive of activists," Ackman argued. "We are the ones that create the options that they can chose to support or not support."
He added that even the largest passive index funds, such as Vanguard, State Street or BlackRock, may support an activist fund's director candidates if they believe that they would help a targeted company perform.
"If you were to interview the shareholders and institutions they will give you a very different answer than the CEOs," Ackman said. "If you interview CEOs like Carlos you get a very different perspective. We've gotten a very favorable reception from the vast majority of shareholders of ADP."
It may be true that Ackman has received a positive reception from most shareholders, but it also seems that many of ADP's investors may be supporting the company's CEO, Rodriguez, and his stay-the-course agenda. Rodriguez concluded an analyst conference call Thursday by praising shareholders for backing the company: "I would like to thank shareholders for the confidence they've put in our management and board. The encouragement we've gotten from them has strengthened our resolve to do the right thing for them and on their behalf."
Watch our full interview with Ackman below.
This feature first appeared on TheStreet's sister publication The Deal on Nov. 3. 
More of What's Trending on TheStreet: